Spring statement: London MPs react to Rishi Sunak's fuel duty cut and national insurance hike
Labour's shadow chancellor Rachel Reeves criticised Rishi Sunak for not going far enough to support people with the cost of living crisis.
Watch more of our videos on Shots! 
and live on Freeview channel 276
Visit Shots! now
Sadiq Khan slammed Rishi Sunak's spring statement as "misguided", saying it "failed to ease the cost of living crisis.
The chancellor announced a 5p cut to fuel duty and raised the national insurance threshold by £3,000 as he made his spring statement in the House of Commons.
However he confirmed that the 1.25 percentage point national insurance rise was going ahead.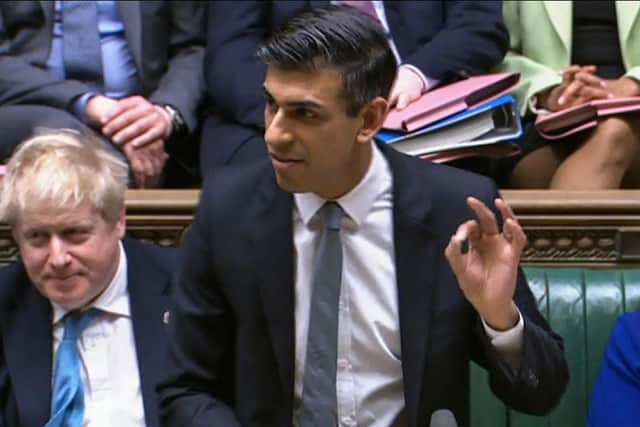 The Treasury also announced a further £500m of funding for low-income families via the Household Support Fund, and cut the basic rate of income tax by 1p.
Delivering his 2022 mini-budget, Conservative MP Mr Sunak said: "This statement puts billions back into the pockets of people across the UK and delivers the biggest net cut to personal taxes in over a quarter of a century."
But Labour's shadow chancellor Rachel Reeves criticised the chancellor for not going far enough to support people with the cost of living crisis.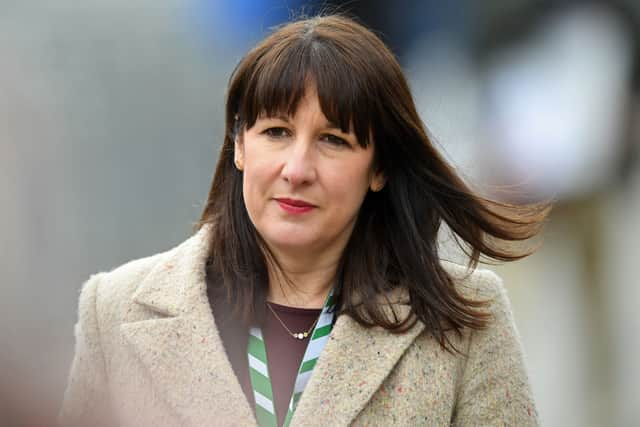 "Mums skipping meals so that their children don't... pensioners hesitating to put the heating on," she said.
"How many more children and pensioners will drift into poverty because of the choices of this government?"
And the mayor of London hit out at the chancellor, saying: "Londoners are facing a triple whammy of energy price hikes, tax increases and rising inflation – and this spring statement failed to ease this cost of living crisis.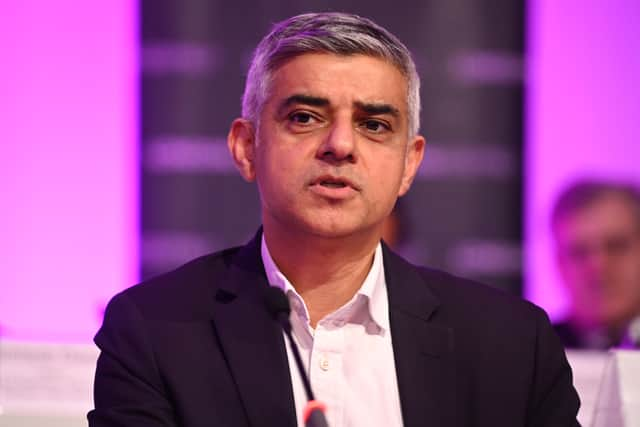 "It is completely misguided in the current economic climate for the government to push forward with its national insurance increase for millions of people from April.
"There was also precious little in this statement for businesses still struggling to make ends meet after the pandemic."
He added: "London is the engine of the UK economy and we want to play an even bigger role in levelling up all parts of the country.
"But if the government continues to starve the capital of funding, particularly for our transport network and police, it will choke off the whole national recovery."
And MPs from across the capital have also shared their views on the announcements.
Labour MP for Hampstead and Kilburn, Tulip Siddiq, said: "As Rachel Reeves says, the chancellor could have today chosen to bring in a windfall tax, provide real support to businesses and scrap the national insurance tax rise. He didn't.
"The Conservatives don't understand the scale of the cost of living crisis, and their choices are making it worse."
Ms Siddiq, who is shadow economic secretary to the treasury, added: "Families are already struggling to pay their fuel bills, and 10 million more people could now be pushed into poverty.
"The chancellor has no plan to tackle this.
"He is promising jam tomorrow rather than putting forward a plan for growth and productivity today."
While Feryal Clark, Labour MP for Enfield North, said: "Is that it Rishi? People can no longer afford the Conservatives."
And John McDonnell, Labour MP for Hayes and Harlington, added: "Shocking… the chancellor has done nothing for the poorest in our society, people on benefits and poor pensioners.
"These are the people hardest hit by the cost of living crisis. As the Resolution Foundation pointed out, half of the benefit from the rise in tax threshold goes to the richest."
Bromley and Chislehurst MP, Sir Bob Neill, backed the chancellor.
The Conservative MP said: "In the Commons for the chancellor's spring statement.
"The immediate 5p per litre cut in fuel duty - the biggest ever - is welcome news for hard-pressed motorists, and also for businesses who have been hit by rising transport costs.
"A cut of 1p in the pound in income tax by the end of this Parliament - great news from Rishi Sunak."
He added: "Increasing the employment allowance to £5,000 from April 1 will benefit half a million small businesses - including many in Bromley and Chislehurst.
"Delighted to see the national insurance contribution threshold increased by £3,000 - direct help for 30 million taxpayers and their families.
"The government's household support fund - money for councils to support vulnerable households - will be doubled to £1bn from April. Welcome news!"
However, other MPs felt the measures weren't going to do enough to support people.
Labour MP for Brentford and Isleworth, Ruth Cadbury, said: "Residents and businesses in Hounslow need further and urgent action from the government with skyrocketing energy bills."
Barking and Dagenham Labour MP Margaret Hodge said: "The chancellor is on another planet if he thinks any of this will truly fix the cost of living crisis that is crippling households up and down the country."
And Marsha de Cordova, Labour MP for Battersea, outlined how the cost of living crisis was affecting her constituents.
She said: "The Tory cost of living crisis is having a significant impact in Battersea."
Ms de Cordova shared a graphic consisting of statistics from 38 Degrees stating that 66% of people are paying higher energy bills, 69% are spending more on food shops, and 55% are shelling out more for transport.
Iain Duncan-Smith, Conservative MP for Chingford and Woodford Green, said: "The government is increasing the national insurance threshold so it now matches income tax from July."
The former work and pensions secretary added: " £3,000 rise of threshold to £12,570 is a gain of £330 a year and offsets the 1% rise for many on lower incomes."
Ahead of the spring statement, Labour MP for Streatham, Bell Ribeiro-Addy, said: "40% of workers in the UK have shouldered real terms pay cuts since the last financial crisis.
"The government should use today to deliver long-overdue pay rises, rebuild workers' rights and replace the national insurance hike with a tax on wealth instead of work."
And following the statement, Seema Malhotra, Labour MP for Feltham and Heston, said: "Rishi Sunak looks rightly deflated after a searing attack by Rachel Reeves on his record as chancellor and his spring statement.
"Why has he promised jam tomorrow rather than action today and pursued the national insurance contributions rise, hitting businesses and workers hard as the cost of living rises?"