Tarry, MP for Ilford South, attended a protest at Euston station, despite Sir Keir Starmer telling his cabinet to stay away.
The transport minister, who rose to prominence under the leadership of Jeremy Corbyn, joined the picket lines and gave TV interviews.
Yesterday was the first day of a two rail strikes this week, with the next walk out set to take place on Saturday, July 30.
The strikes brought much of the UK's rail network to a standstill, with just one in five trains running on half of the network and additional delays on the London Underground.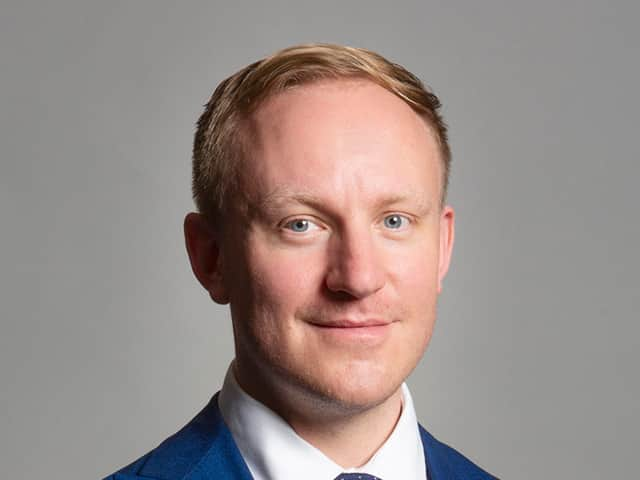 Why was Sam Tarry sacked?
Labour said the reason that Tarry was sacked was for "unauthorised media appearances".
In a statement, Labour said it would "always stand up for working people fighting for better pay, terms and conditions at work".
"This isn't about appearing on a picket line," a spokesperson said.
"Members of the front bench sign up to collective responsibility.
"That includes media appearances being approved and speaking to agreed frontbench positions.
"As a government in waiting, any breach of collective responsibility is taken extremely seriously and for these reasons Sam Tarry has been removed from the front bench."
Back in June, the biggest rail strike in 30 years occurred, as around 40,000 RMT workers walked out, in a move that sparked a number of strikes across multiple sectors.
The strike was held over three separate days in late June, in a dispute over poor pay, working conditions and job insecurity.
Just days before the strike, Labour front benchers were told by the party leadership that they were banned from picket lines.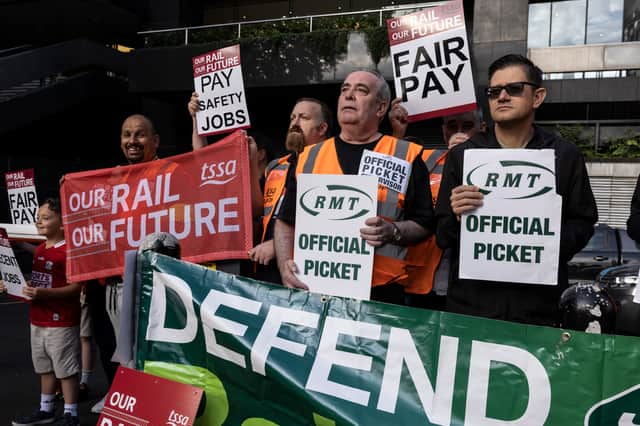 Who is Sam Tarry?
Tarry is 39 years old, and was born in Westminster, London.
He served as a Labour councillor for Chadwell Heath in Barking and Dagenham from 2010 to 2018.
Tarry was criticised for allegedly living in a marital home in Brighton, 70 miles away from his seat.
He was investigated by police for electoral fraud, however was cleared as he was found to own a second home in Barking and Dagenham.
He was a director of Jeremy Corbyn's successful Labour leadership campaign, and was also a national political officer for the TSSA trade union.
He was elected in 2019 after winning a controversial selection to replace long-standing Ilford South MP Mike Gapes.
Redbridge Council leader Jas Athwal was the favourite to be selected for his home constituency, however he was suspended the night before the vote over sexual harassment allegations.
In September 2020, Cllr Athwal was cleared of any wrongdoing after Tarry had been elected as MP.
Who is his partner Angela Rayner?
Angela Rayner, who has been an MP since 2015, is currently Labour's deputy leader behind Sir Keir Starmer.
She is also Shadow Chancellor of the Duchy of Lancaster, Shadow Minister for the Cabinet Office and Shadow Secretary of State for the Future of Work since 2021.
When are the next train strikes set to take place?
The next strike that will affect London will be this coming weekend on Saturday, 30 July.
The strike will likely impact some big acts taking place in the capital, such as Lady Gaga's performance at the Tottenham Hotspur Stadium.
London Overground
Great Western
LNER
Greater Anglia
Southeastern
Hull Trains
West Midlands Trains
Aslef has announced a train strike on 13 August, which may cause huge disruption with the return of the Premier League, where hundreds of thousands of fans travel the country.
The RMT will hold strikes on 18 and 20 August, whilst a strike solely for London Tube workers has been announced for 19 August.