City Hall Conservative Andrew Boff said party members were unhappy with the level of "competence" shown by "the prime minister's management".
And he slammed the wave of scandal following repeated allegations of lockdown-busting parties in No10 as "a mess".
It comes as the latest round of accusations mounted by reports two parties were thrown in Downing Street the day before Prince Philip, the Duke of Edinburgh's funeral in April 2021, at which the Queen sat alone out of respect for the pandemic restrictions.
Prime minister Boris Johnson faces growing calls to resign over the rising tide of outrage, despite apologising for attending a gathering he said he "implicitly believed" to be work related in the garden of No10 in May 2020, which attendees were invited to 'BYOB' to.
Speaking on BBC Radio London, Mr Boff, who previously stood against Johnson as Tory candidate for London mayor, was asked whether the allegations were likely to impact local elections set to be held in May this year.
He told presenter Jumoke Fashola: "I think it will have an effect if we're not careful and we don't pick up our game.
"As local Conservatives we often have the job of selling our policies to the wider public and we have no problem with that.
"What we do have a problem with at the moment is the competence that it shows of the prime minister's management - it's a mess.
"People don't vote for chaos. Which is letting down our people who are knocking on doors and trying to sell that message.
"This chaos is getting in the way of that."
Mr Boff, who previously backed Jeremy Hunt in the Tory leadership race, also called on the prime minister to "reflect about what the best thing for the Conservative Party is".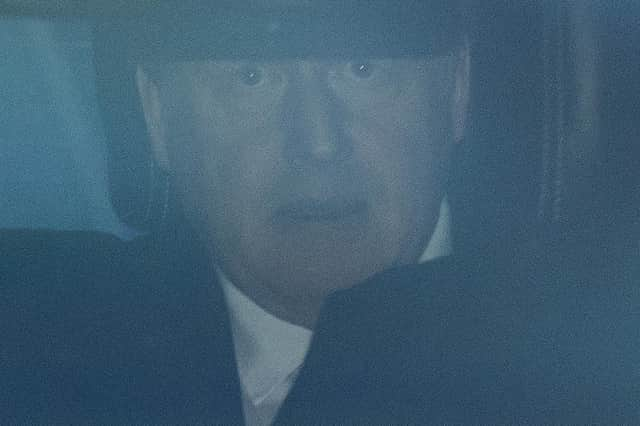 Asked if he thought Mr Johnson should consider resigning, he said: "Yes, I certainly think that's a strong option."
And he said leader of the Commons Jacob Rees-Mogg's description of Scottish Conservative leader Douglas Ross as a "lightweight" was "probably helpful".
He told listeners: "As we all know, [local elections] are often used by some members of the electorate to pass comments on what's going on on a national level.
"It is a problem for us but we're going to keep knocking on doors and trying to represent Londoners in the best way that we possibly can.
"It's we 'lightweights' who are doing the footwork for the party, are campaigning at a local or regional level in order to get our message over so I think that was probably unhelpful."
While Mr Boff, who previously led the Greater London Assembly (GLA) Conservative group, said former Tory mayoral candidate Shaun Bailey had taken "full responsibility" for attending a party thrown by his campaign at Conservative HQ at Christmas 2020.
He said: "Shuan quite clearly took full responsibility for what he admits was a lapse in judgement at the time.
"He accepts that and he has - out of contrition - stood down from those posts. That's the right thing to do when you make a mistake and Shaun has done that."
But he stopped short of calling for the AM to quit City Hall entirely, saying: "Shaun has got a lot to contribute in the London Assembly.
"He's an absolute expert in issues like knife crime which are really worrying Londoners.
"He accepts he's made a mistake and taken responsibility for it., which is what we expect."