Hackney Council mayor Philip Glanville suspended by Labour after photo shows him with convicted paedophile
A Labour spokesperson said the party had "taken immediate action in all aspects of this case" after being made aware of the photo.
Watch more of our videos on Shots! 
and live on Freeview channel 276
Visit Shots! now
Hackney's mayor Philip Glanville has been suspended by Labour, after a photo emerged showing him partying with a paedophile former councillor after learning he was under investigation.
Dewey was arrested by the National Crime Agency on April 29 for a string of child pornography offences. After being elected to the council on May 6, he resigned later that same month, May 16, due to "personal reasons".
He pleaded guilty last month to downloading images of children being sexually abused, as well as a collection of violent pornographic photos. He was given a 12-month suspended sentence at Wood Green Crown Court.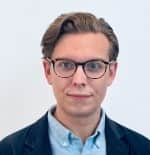 The photo showing Dewey and Mr Glanville together is dated May 14 2022, the same day Mr Glanville was informed by former Hackney Council chief executive Mark Carroll of the investigation into Dewey.
In a previous statement, Mr Glanville said he "was not made aware of the police investigation until after the May 2022 elections, when I was told by the council". He added he had "not seen or spoken to Mr Dewey since I became aware of the investigation".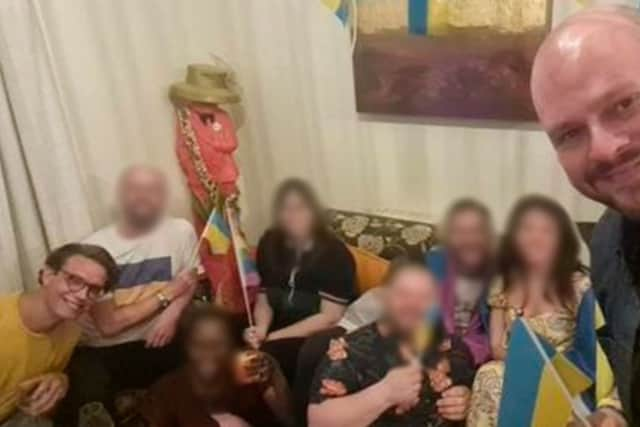 In a comment to the Morning Star, Mr Glanville said: "Being with Tom Dewey at all on May 14 was clearly an error of judgement for which I wholeheartedly apologise. I was told of his arrest, but not the full extent of the charges, in a brief discussion with the council chief executive the same day.
"I shouldn't have been at the event in which we were photographed but I did so as I feared to cancel the event, or not attend myself, may alert Tom to what I knew, during what I understood to be a live criminal case.
"This does not alter the fact I had no involvement in the case, and shouldn't deter from the actions, including moving out of the house the following day, as well as others I have taken since his resignation and conviction, which I have made clear in previous statements."
A Labour Party spokesperson has now confirmed Mr Glanville has been suspended, having been made aware of the photo yesterday (August 30).
They added the photo was "a clear contradiction of information that was previously given by Philip Glanville to us, and the media", adding the party has "taken immediate action in all aspects of this case".
Dawn Carter-McDonald, interim chief executive of Hackney Council, said Mr Glanville will remain as mayor "according to the council's constitution".
She added: "The council remains focused on ensuring we continue to provide the best services for our residents."
Zoë Garbett, the leader of the Hackney Green Group, said: "I'm incredibly disappointed by the actions taken by the mayor of Hackney - attending the event with Dewey after being informed of the arrest plus the dishonest account of events.
"I called for an independent investigation as soon as Dewey's charges were made public. I think that there is now a stronger case for independent investigation which would provide reassurance and lesson learning in terms of how this situation has been handled and any wrongdoing from the council leadership.
"There are still gaps in the account including what the mayor knew and who made the decision to withhold information from the public."
LondonWorld has approached Mr Glanville for further comment.