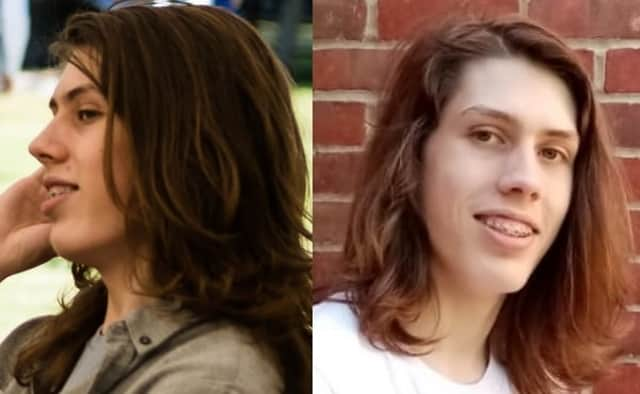 Police have appealed for help tracing missing teenager Maya Keen - who is thought to be in London.
The 16-year-old left her family home in Stansted, Essex, at 7.30am on September 3 - and there have been no confirmed sightings since.
Friends and family believe she was spotted on CCTV footage outside London Liverpool Street station at 8.04am on the same day she went missing.
This picture shows a person in a pink wig, with a pink t-shirt and pink face mask, pulling a black suitcase - the clothes Maya was last seen in when she left home.
Essex Police said: "We are asking for help to find Maya Keen, 16, who is missing from her home in Stansted.
"We know Maya left her home at about 7.30am on Friday 3 September however there have been no confirmed sightings of her since.
"We want to locate her to make sure she is OK.
"Maya is slim and has shoulder-length brown hair.
"She was last seen wearing a pink wig, a pink t-shirt, a white skirt, white tights and white shoes.
"She also had a black suitcase, a black Puma bag and a small white shoulder bag.
"If you see Maya or know where she is, please call us immediately on 101."
It adds that Maya is 5ft 10in, with a slim build and braces on her top and bottom teeth.
The page says: "We have no idea where Maya has gone.
"This is extremely out of character."
The family website confirmed the suspected sighting at London Liverpool Street.
It said: "The only verified sightings we have are from local Stansted resident CCTV showing Maya heading to Stansted Mountfitchet train station Friday morning (Sept 3).
"There have been multiple reports of Maya arriving at Liverpool Street Station at 8:40am on Friday September 3."
The appeal has been shared thousands of times on social media.