Louise Redknapp has credited the "incredibly inspiring" Madonna for giving her the confidence to release the raunchy music video for hit single Naked.
The London-born singer, 48, rose to fame in the early 1990's with girl group Eternal, before becoming a solo artist in 1995.
A year after going solo, she released her debut album Naked with its third track of the same name reaching number five on the UK singles chart.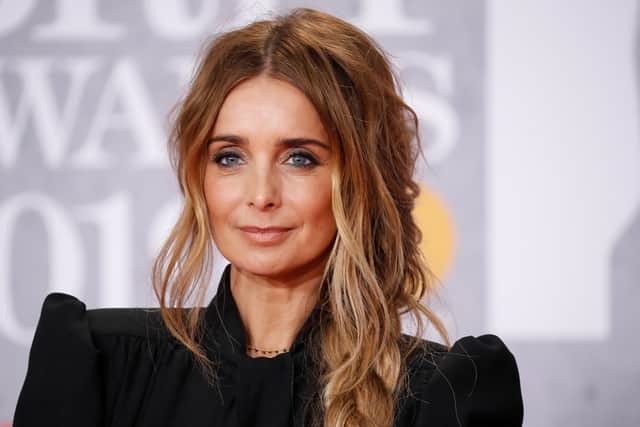 The music video for Naked, which was released in 1996, features Louise wearing a stunning white two-piece as she seduces a man in a suit with the help of surrounding dancers.
The mother-of-two has now revealed that she wouldn't have taken part in the raunchy music video, if Madonna, 64, hadn't been so "inspiring".
Louise told MailOnline: "Without Madonna so many of us wouldn't have been doing what we were doing.
"I did the Naked video and there's no way I would have done it if Madonna hadn't been around. She was pushing boundaries and wasn't afraid to be herself and as an artist that's incredibly inspiring.
"Whatever you do people are always going to say stuff about people's image and whatever they do. I personally don't read what is written. Well I try not to."
In 2020, the 48-year-old released Heavy Love, which was her first solo album in 20-years and later this year she is set to release an album titled Greatest Hits.
She revealed that her divorce from former England footballer Jamie Redknapp, in 2017, gave her the courage to restart her music career as she had "nothing to lose".
Jamie, 49, and Louise share two children; 18-year-old Charley - who is at University in Arizona, USA - and 14-year-old Beau.
The former Liverpool and Tottenham Hotspur star married model Frida Andersson, 38, in October 2021 and welcomed their first child, Raphael, together a month later.