LBC listeners blast Nick Ferrari for saying parents who can't afford a toothbrush shouldn't have had kids
Nick Ferrari outraged LBC listeners as he argued struggling parents should never have had children
Watch more of our videos on Shots!
and live on Freeview channel 276
Visit Shots! now
Nick Ferrari has sparked a heated debate on social media after showing a lack of empathy for parents who are struggling amid spiralling cost of living costs.
The broadcast journalist, 64, from Sidcup, spoke to LBC listeners about the shocking number of teachers who've identified a need to provide their students with toothpaste and toothbrushes.
He said that those who can't afford the supplies for their children should "never have become parents in the first place".
A number of callers argued that many parents couldn't have anticipated the rising costs, with listeners also taking to social media to blast Nick's opinion.
Nick explained that oral care is a "health basic" that he believes anyone who wants to be a parent should be capable of providing for their children.
He played an advert from Aquafresh which detailed the benefits of toothpaste, before venting his controversial views.
Nick said: "A report suggests that vast numbers of teachers, I think around 70 or 80 per cent have taken in either toothpaste or toothbrushes to give to their pupils.
"If you are a mum and/ or a dad and you haven't got money to buy your child a toothbrush, you should never have become a parent in the first place."
The radio host went on to tell a caller that toothbrushes cost around 25p in Asda, therefore parents who can't buy one need to reconsider how they are spending their money.
Misan Harriman, who was the first Black photographer to shoot a Vogue cover, took to Instagram arguing that Nick's divisive opinion on a popular platform at a time when many parents are living in poverty and it's negatively impacting their mental health is "unacceptable".
Misan said: "We have to have a duty of care to the most vulnerable in our society and if a parent cannot afford a toothbrush, they are vulnerable. They need help, not criticism.
"As a nation, we need to ask ourselves who we are and I do not recognise any place where parents that are going through hell are stamped on. We have to be better than this.
"And to those parents who are struggling, if you do hear this, hold steady there are enough good people in this country and in the communities you live in that will help you."
Pregnant Then Screwed's Joeli Brearley accused Nick of being "desperate for attention", while adding that parents may have lost their jobs and high interest rates can make it difficult to afford to put meals on the table.
Speaking in an Instagram video, she added: "What parents need is support and care, and a system that works for them so that they can work and have children."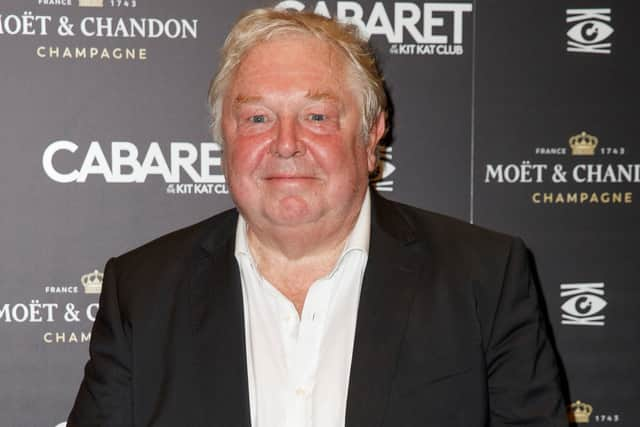 TV presenter Carol Vorderman led the listeners who vented their fury in comments shared underneath a clip of Nick's show posted on Twitter.
Carol wrote: "I grew up in poverty & language like this is humiliating. My Mum (3 kids & 5 part time jobs) could only afford 1 tub of hot water/week. Sunday night a few inches of hot water in the bath & we'd take it in turns to wash quickly. No money for heating/clothes but she was a great Mum"
Another commenter said: "People's circumstances change. My mum, for example? Complications during pregnancy, with longer-term health issues. My dad was made redundant, and later diagnosed with longer-term health issues due to chemicals he'd worked with. Circumstances change. Show compassion and humanity."
A third added: "That's a horrible, cruel thing to say @NickFerrariLBC. How must it feel to parents who's lives have changed, who've lost their jobs,  those struggling due to hike in mortgage, heat & food costs, a parent coping alone after the other died or walked away?"