Joe Lycett has responded to backlash after being called a "hypocrite" for performing at several gigs in the Middle East prior to his campaign against David Beckham.
The comedian, 34, from Birmingham, took to Twitter to defend himself amid fury that he took to part in a tour of the Middle East in January 2015, complete with two shows held in the Qatari capital Doha.
"Oops! I've been caught out by The Sun! I did two gigs in Doha in 2015 and kept it entirely secret by writing about it in my own book and mentioning it in multiple interviews including with the NY Times," Joe said in a tweet which has racked up over 50,000 likes.
He continued: "If you're interested, I was paid a few hundred quid (not by Qatar but by UK comedy promoters) but it was 2015 and that went a lot further back then.
"I reckon that if a popular comedian from those days (eg Shane Ritchie) had shredded a few hundred quid to persuade me not to go, it would have made a difference. But who can say? I don't have the perfect hindsight and spotless morality."
The tweet came after an extract from his 2017 book titled 'Parsnips, Buttered' went viral, in which he seemed to mock the region's anti-LGBTQ laws.
Lycett wrote: "I was performing stand-up in Dubai, Abu Dhabi and Qatar. Friends of mine had warned me about travelling to these countries, claiming that 'they don't like', as one friend put it, 'your lot'.
"The punishment for homosexuality in these countries is often jail, the logic of which I've never understood. "Oh, you like men? We'll put you in a box with some." Not exactly a punishment, lads!"
Social media users were quick to label the comedian a "hypocrite" as they questioned his decision to blast David Beckham for being an ambassador of Qatar during the FIFA World Cup.
Lycett pretended to destroy £10,000 when the former footballer refused to resign from the position and argued in his Channel 4 show that Beckham failed to be a true ally to the LGBTQ+ community by supporting the tournament in a country where homosexuality is still illegal.
Despite Lycett's response to the backlash Twitter users have continued to be divided if he should have called out Beckham.
One argued: "The uk promoters would have been paid by someone in Qatar. This wasn't a comedy foreign aid trip. It being years ago, what when Qatar was more tolerant of homosexuals? For me the fact the money was less makes it worse, I'd sell out for 10m but not 200 quid."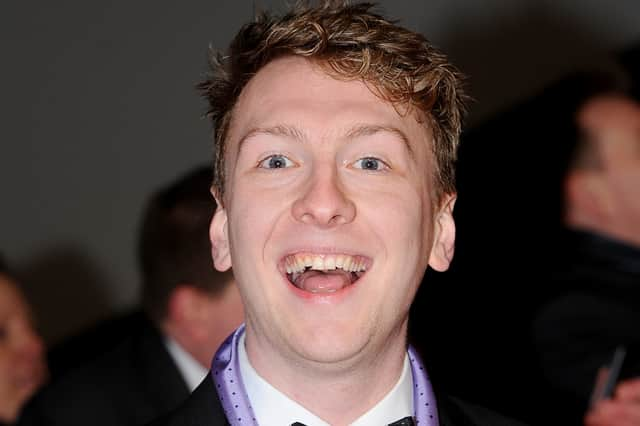 Another said: "So the specific morality of a situation depends on how much money is involved ? so if Beckham had done it for £10M that's immoral, £2M? £100,000? £1000? £10? Please do regale us at what point is it not OK for him, but perfectly OK for Joe? 7 years ago Qatar was the same, maybe worse."
A third commented: "There's a massive difference between doing a gig in Qatar and being paid £10m+ by the Qatari government to be a figurehead for their sportswashing.
"There's no hypocrisy here, you may have done a gig in the country, he actively promoted that country to a global audience."
A fourth wrote: "Not sure how I feel about this. I get that you weren't having a national influence in 2015 & were not promoting Qatar directly but considering you went so hard against Beckham when you yourself accepted work there feels wrong & uncomfortable. Did you protest while out there?"
A fifth added: "Wether UK comedy promoters paid you or not. That money will or come through Qatar while working over there surely.. what a hypocrite 😂😂"