JK Rowling concerned for her family's safety after receiving 'threats' because of her views on gender issues
Harry Potter author admits she doesn't regret being outspoken about her views on gender issues
Watch more of our videos on Shots!
and live on Freeview channel 276
Visit Shots! now
JK Rowling has revealed her family are being threatened by people who disagree with her stance on women's rights.
The Harry Potter author, 57, who lives in Edinburgh, has consistently voiced her controversial views on gender, trans people and single-sex spaces.
On The Witch Trials of JK Rowling podcast, she admitted that she doesn't regret vocalising her views and would continue to speak out, despite the abuse.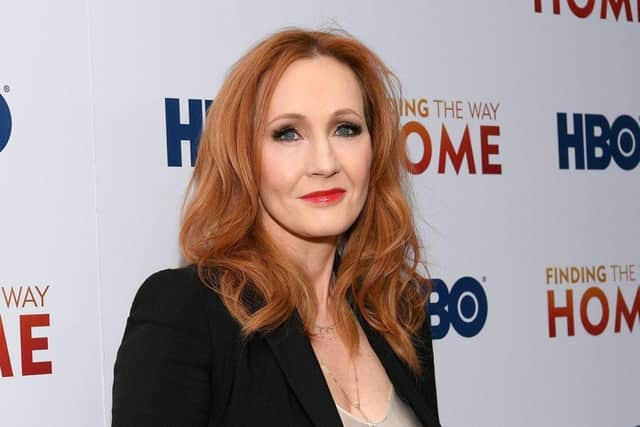 JK Rowling told listeners: "Although I don't regret anything, I've had concerns for my family's safety, and some of the threats haven't been too amusing to me.
"There has been fall-out in my life, inevitably, but I still don't regret standing up."
She also expressed her disappointment at the lack of support from the publishing world, saying that they should at least "stand for the plurality of views".
The Harry Potter author continued: "I've been shocked by the positions publishing has taken. I think if publishers don't stand for anything else they should stand for the plurality of views.
"If I think about the people I most admire, the writers I admire, when it mattered, they stood up.
"They didn't sit at home and worry about their royalties or worry about their public image greatly."
She added: "I have never wanted to be famous, so if you're very invested in that, then of course this is going to destroy you.
"I don't say this in any self-aggrandising way but, I think it could have destroyed some people if that's where you're very invested, what has happened to me in the last few years.
"I think there's no hope that you will come out with your mental health intact or that you wouldn't be offering false apologies."
On Saturday (25 March), JK Rowling branded trans rights activists as a "mob" after anti-transgender rights activist Kellie-Jay Keen was hit with tomato sauce during a speech in New Zealand.
Three days later, the author joked about the new Scottish National Party leader, who succeeded Nicola Sturgeon, "disappearing through the ice".
This came after Humza Yousaf confirmed that he will challenge the Section 35 order from the UK government regarding the Gender Recognition Reform Bill.