A Holocaust survivor has said the pain of her experience "never goes away," as the world marks 78 years since the liberation of the Auschwitz-Birkenau death camp.
Renee Salt, 93, arrived at the camp at the age of 15, accompanied by her parents.
She can still remember the "screaming and bellowing" of the Nazi guards as she arrived at Auschwitz in a cattle truck in 1944 and the last time she ever saw her father.
"They unbolted the doors and opened them screaming at us," she recalled.
"My father jumped off and I jumped after him.
"By the time I jumped off I didn't see him anymore, he disappeared into thin air, I never saw him again."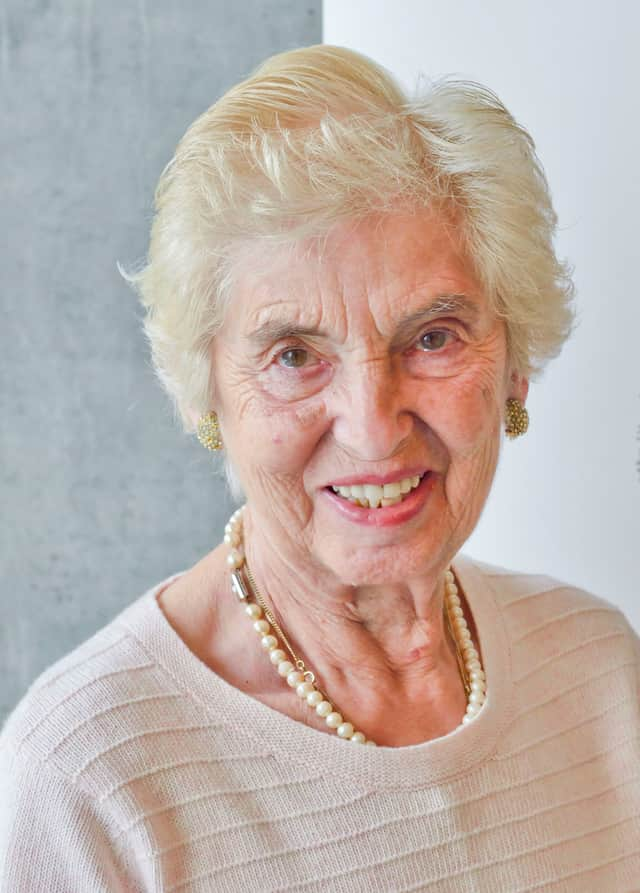 Ms Salt, BEM, is one of the few survivors left to share her testimony of the Holocaust, which claimed the lives of six million Jews.
Born Rywka Ruchla Berkowitz in Zdunkska-Vola, Poland in 1929, the grandmother of five now lives in London and has recounted her experience thousands of times.
"They lined us up and some of the guards said to us you are here in Auschwitz- Birkenau," she said.
"This is the place where people are being taken straight into the gas chambers.
"All around us was electrified illuminated fencing and above that were an array of high watch towers.
"There were lots of guards, heavily armed, with guard dogs. It was terribly frightening.
"They lined us up and at the head of the queue a selection process was being conducted by the infamous Dr Mengele, "the Butcher of Auschwitz", we learned later.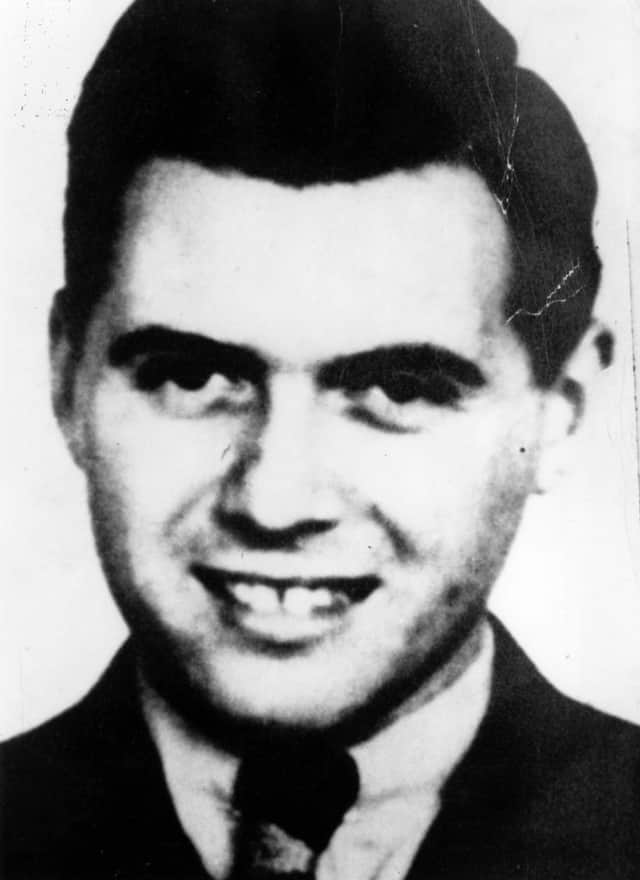 "Whenever he saw people holding hands he deliberately split them up.
"He took old people, pregnant women, invalids and people who didn't look fit for work and he took them to the right, the rest to the left.
"When I got through to the left I was together with my mother for which she was very grateful and so was I."
She recalled the young Nazi officers jeering and laughing at them as they were forced to strip naked and have their heads shaved.
"I was given a large skirt which wouldn't stay on and a man's pyjama jacket and that was all, no underwear, no shoes, nothing.
"They gave us a number on a white piece of linen with black lettering and we had to put a pin on, one on the front and one on the back.
"This was our number till the end of the war."
Renee and her mother were forced to endure hard labour at Auschwitz and were given just one meal a day.
"Once a day they would bring us a meal, they came into the hut with two trolleys," she continued.
"On one trolley was a cauldron with soup, on the other trolley was saucepans.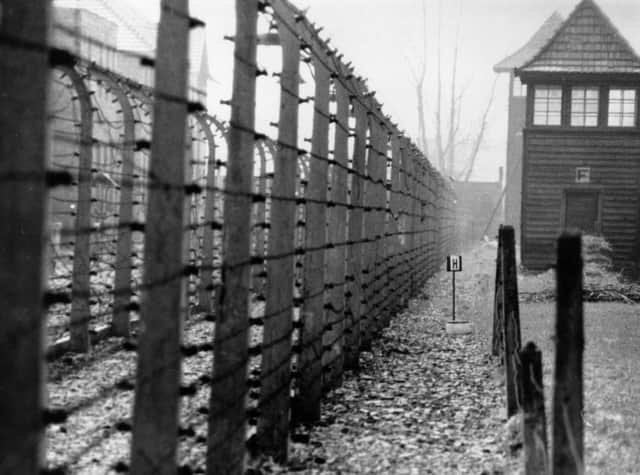 "Can you imagine if five people had to share a saucepan of soup, we didn't even have a spoon.
"When I came to England and had children we took them to a place where they had pigs and I saw pigs standing around a saucepan, it always reminded me of Auschwitz.
"That's how we were in Auschwitz, standing over the saucepan of soup."
She also recalled the horrific medical experiments which went on at the camp, particularly on twins.
"They would inject them with paraffin, surgical operations were performed by German doctors, without anaesthetics.
"I never believed I would come out alive from there."
After some time in Auschwitz, Renee and her mother were transferred to Hamburg for demolition work, picking up rubble from blocks of flats bombed by the Allies.
"We put whole bricks on one lorry and broken bricks on another lorry.
"The work was hard and dangerous."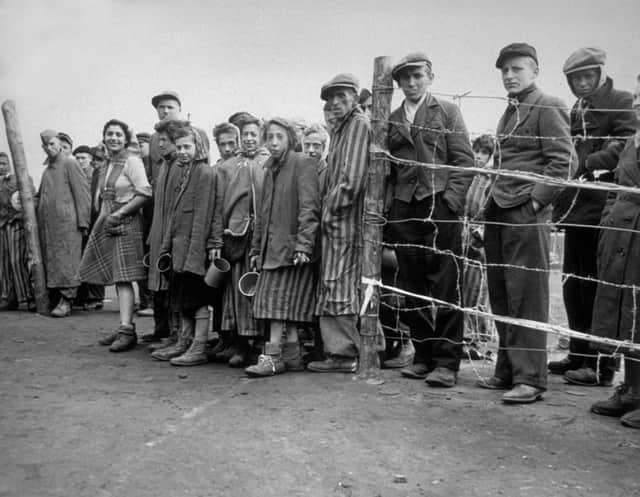 In March 1945, they were put into cattle trucks and transferred to Bergen-Belsen concentration camp.
Renee was put into a separate cattle truck to her mother, who was transferred on a stretcher.
"By the time I arrived at Bergen Belsen there was no kind of organisation there anymore," she recalled.
"They didn't distribute any food at all, the water supply had been cut off.
"The vermin was eating up the people, it was simply terrible.
"Here we saw skeletons walking, their arms and legs were like matchsticks.
"Some were dressed in rags, others were naked.
"The stench that arose from the camp was simply impossible to describe."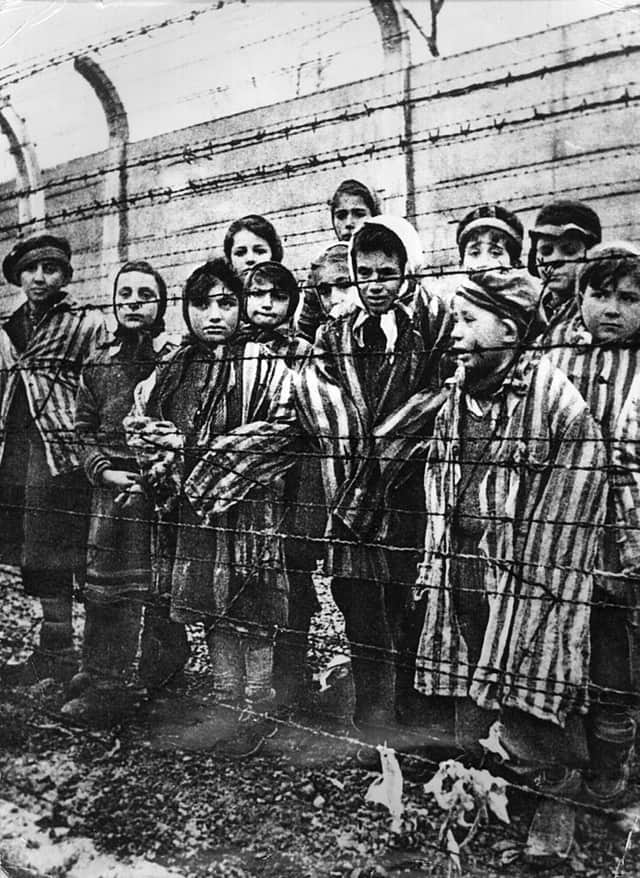 Renee and her mother were liberated from Bergen-Belsen by British soldiers on April 15 1945, both were barely alive.
Renee fell unconscious for ten days after liberation, and when she awoke her mother died two days later on April 27 1945 at the age of 42.
She was buried in a mass grave, together with the thousands of others who died from starvation and disease after the liberation.
Renee received hospital treatment for several weeks after liberation.
Her aunt Miriam, who had survived and been liberated at a nearby camp at Braunschweig, came to Bergen-Belsen and found Renee's name on the list of survivors.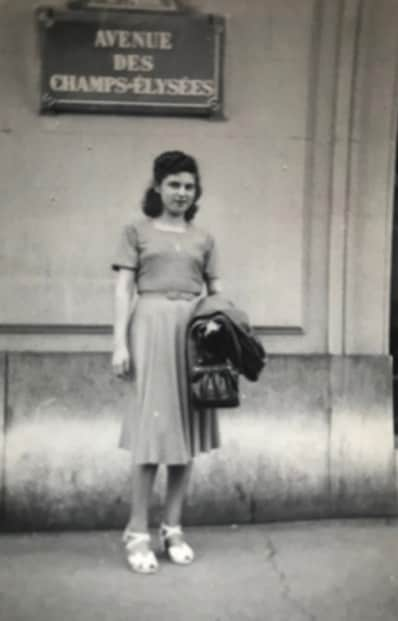 They both eventually returned to Lodz, Poland where Renee managed to make contact with another aunt, Gitl, who took her in.
When Gitl remarried at the end of 1945, they moved to Germany and then to Paris.
It was in Paris that Renee met her husband Charles, a British soldier who was among one of the first Military Police to enter Bergen-Belsen.
Renee returned to London with Charles, and they were married in 1949.
The couple had a son and daughter and five grandchildren.
She said she did not speak about her experiences for 50 years, but in recent decades she has recounted her story thousands of times.
If people know the truth, she said, "maybe we can stop another Holocaust happening".
Holocaust Memorial Day falls each year on January 27, the day when Auschwitz was liberated by the Red Army in 1945, and is also intended to remember the victims of more recent genocides.