Abby Roberts has delighted fans after revealing that she will be selling a selection of her clothes at a charity event in London.
The TikTok star, 21, from Leeds, who has over 2 million Instagram followers, took to the social media platform to announce that she will be hosting a charitable meet and greet event in Shoreditch on Thursday 2nd February.
She explained on her stories that attendees will be able to purchase upcycled clothes that she has made with her sister Charlotte as well as clothes from her wardrobe.
Fans were excited by the announcement as many revealed they are eager to meet Abby after missing out on attending her recent shows.
Abby donned a fluffy red hat and Marshall over-ear headphones as she shared a snap of herself to promote the event.
The pop-up shop at Sook space in Shoreditch is free entry from 10am-7pm and all profits will be donated to an LGBTQ non-profit organisation.
Captioning the post, Abby wrote: "London i'm doing a popup shop very soon and ur all invited!! i wanna meet u guys n raise some money for charity who wants to come? <3"
Almost 12,000 people liked the announcement and gushed about wanting to show their support.
One person wrote: "IM GONNA TRY MY ABSOLUTE HARDEST GOING ACROSS THE COUNTRY TO SEE U AFTER SCHOOL 😭😭😭😭 hopefully i won't be too late i've missed u"
Another said: "Going to try my hardest to take a day trip to come, it's so close to my birthday!"
"Omg I'm so exited! Definitely gonna be there 🙌❤️," a third commented.
A fourth added: "Begging for a Manchester or Leeds date"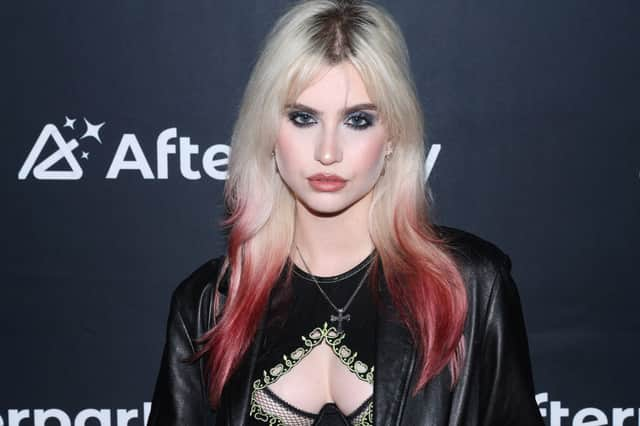 Abby Roberts has built up a legion of loyal fans and is among the biggest stars on TikTok having become known for her makeup skills and music.
She recently returned from a lavish trip to Paris, which involved a scenic trip to the Eiffel Tower and has shared key moments in a selection of snaps.
The influencer looked glamorous in a leather coat in one photo and opted for a black top and mini skirt for another snap taken when she went for afternoon tea. Fans have called for Abby to share a vlog from the getaway on her YouTube channel, where she boasts over 671,000 subscribers.
The most recent upload on her channel captured behind the scenes of her collaboration with Morphe. She previously admitted that she had dreamt of working with the cosmetics company since the age of 11.