Outdoor swimmers have been warned to spend less time in the water after a series of hypothermia cases at a public lido.
Parliament Hill Lido in Hampstead, north London, say lifeguards dealt with a hypothermic swimmer every day last week, following a sudden drop in outdoor temperatures.
Water temperatures at the unheated outdoor pool, which is open 365 days a year, dropped to as low as 8C last week.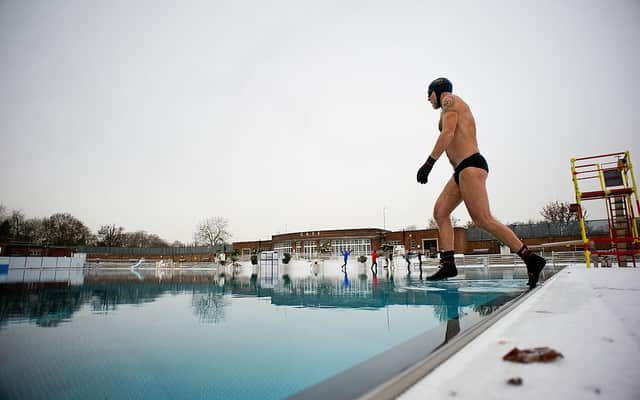 NHS experts say hypothermia, which can be fatal if untreated, occurs when the body's internal temperature drops below 35C.
A member of the Parliament Hill Lido User Group asked swimmers to avoid spending too long in the water in light of the recent hypothermia cases.
"The lifeguard team has asked you all to be careful and to shorten your swim from now on," the user wrote.
"We have had at least one hypothermic incident every day for the last week."
Swimmers were also warned not to use the saunas to warm up if they got into trouble.
"Everyone that has got into difficulties this week has tried using the sauna to warm themselves up. It does not always work, and sometimes makes warming up more complicated."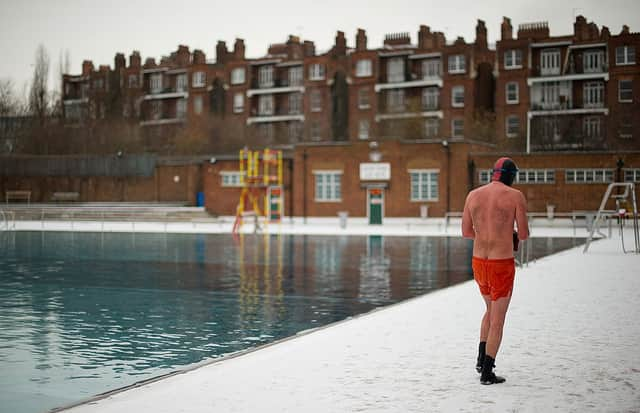 According to the NHS, hypothermia is a medical emergency that requires hospital treatment.
Symptoms include shivering, slurred speech and tiredness or confusion. One of the main symptoms is pale, cold and dry skin and blue-coloured skin and lips.
The NHS advises anyone who thinks a person has hypothermia and has any of the above symptoms to go to A&E or call 999.
A spokesperson for the Hampstead Heath charity reminded visitors that "there are risks associated with cold water swimming, even for regular winter swimmers".
"We are advising people to swim with care and only spend a short amount of time in the water."
For more information on how to stay safe while cold water swimming, please see the Royal National Lifeboat's advice here.