Omaze: North London mum wins £2m farmouse in Yorkshire near the Nidderdale Area of Outstanding Natural Beauty
The prize property in Yorkshire could bring an estimated £50,000 each year if rented out.
Watch more of our videos on Shots!
and live on Freeview channel 276
Visit Shots! now
A London mum has won this spectacular farmhouse near Harrogate, worth around £2 million, as part of a charity prize draw that raised £1,950,000 for Blood Cancer UK.
Eliza Yahioglu, 56, has won the latest Omaze Million Pound House Draw, claiming the 17th-century hillside farmhouse near the Nidderdale Area of Outstanding Natural Beauty, Yorkshire, as well as £100,000 in cash.
If Eliza decides to rent it out, local estate agents estimate that the property could achieve an annual rental value of almost £50,000.
Eliza will celebrate 30 years of marriage to husband Gokhan this November. The couple have lived in London for nearly 40 years since meeting at Brunel University in the mid 1990s. They've lived in their current home in North London for ten years and have a son Carl, 24, who manages a bar and a daughter Leyla, 21, who is studying biomedical science at the University of Sussex in Brighton.
Eliza - whose winning entry came from her £25 a month Omaze subscription - is originally from Yorkshire and has been working in the financial sector for over 30 years. Gokhan is the co-founder of a biotech company that specialises in cancer research.
When Omaze knocked at her door to tell her she'd scooped a prize - the team discovered she was on holiday in Luxembourg celebrating her birthday, which was that very same day.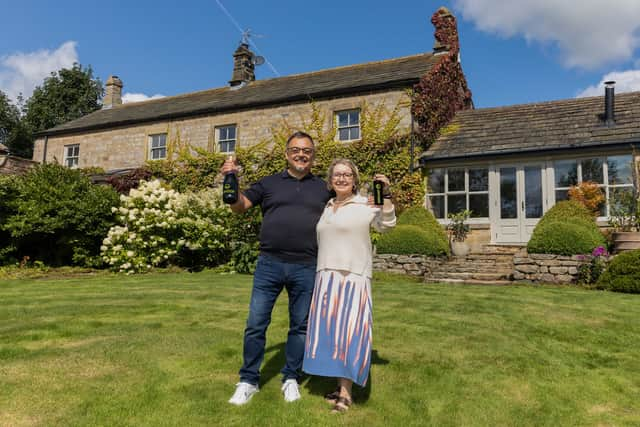 An elated Eliza said: "It was actually my birthday the day we found out I'd won - so we'd gone abroad to celebrate. We were out having drinks with friends when the doorbell app on my husband's phone buzzed - I actually moaned at him for picking up the phone and being anti-social! I'm glad he did as we all immediately recognised the face smiling back at us as Jo the Omaze presenter from the TV ads - that's when we thought we might have won something - either that or someone is pulling a very elaborate hoax.
"Luckily our son was home to answer the door so she could confirm the good news to us, the whole thing was so bizarre it didn't feel real.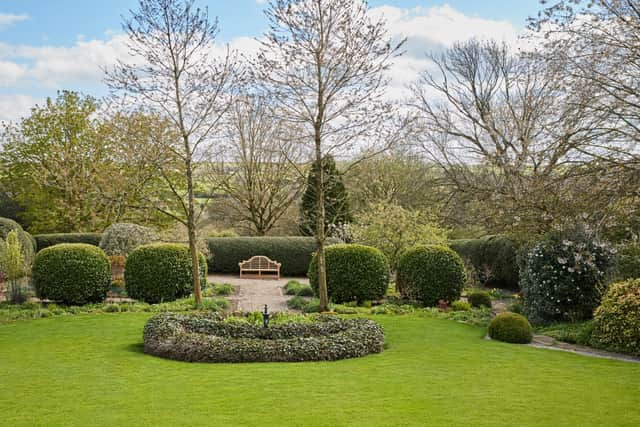 "We were in a bar at the time, which was the perfect place to start celebrating, we got a bottle of fizz in straight away. When we went to bed we still weren't convinced it was real, we expected to wake up realising it had all been a dream.
"I've lived in London for almost 40 years but I'm a proud Yorkshire lass at heart. My parents and sister still live there, so we come up as often as we can. We'd always dreamed of having a place in Yorkshire one day, close to what I still call home - now that dream has come true! Mum and dad can come and stay with us when we're up here now - rather than the other way around."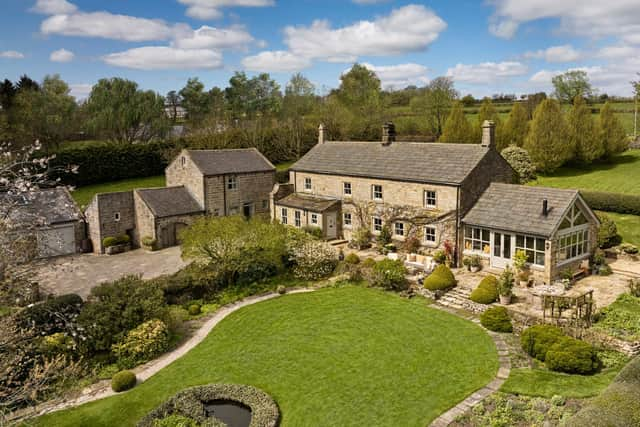 "I've wanted to get a dog for years, but living in London, my husband has always said we don't have enough room to get a dog - but with this garden and being surrounded by rolling hills, he can't use lack of space as an excuse to not get one anymore!
"We're going to enjoy it as a family for now - this house was made for Christmas so we'll be hosting all the family here this year for sure - but who knows what the future holds in the long-term, whatever we decide, my children's future is more secure than ever."