Ministry of Justice data shows in 2020, there were 627 court prosecutions served by the Met Police for breaches of restrictions introduced at the beginning of the pandemic.
They resulted in 502 convictions, with most leading to fines.
Opposition MPs have been urging Scotland Yard to investigate whether Downing Street staff held a Christmas bash on December 18.
The event took place two days after London went into Tier 3, meaning people were not allowed to mix indoors with anyone outside their household or support bubble.
Scotland Yard has now said it is reviewing the footage of staff discussing the doo, and will decide whether to investigate further.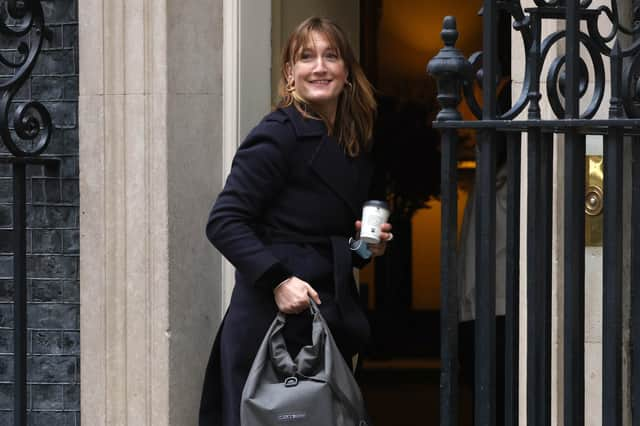 If the staffers were convicted, they would join the hundreds of Londoners who were prosecuted that year over Covid breaches.
In total, £131,884 in fines were issued by the courts in London.
Aside from fines, nine prosecutions led to a conditional discharge, where no further action is taken unless a further offence is committed.
Almost all the convictions – 496 –were for breaches of emergency restrictions, while five were for people who left their home while potentially infected with Covid-19 and one related to events and gathering.
The figures detail all prosecution outcomes, so the same defendant could have been listed more than once.
The MoJ figures also show men were far more likely to be convicted of breaching Covid laws in London last year – in 448 of the 495 convictions where the sex and age were recorded, the defendant was male.
People aged between 30 and 39 accounted for the largest proportion of convictions, while two were against a person aged 70 and over.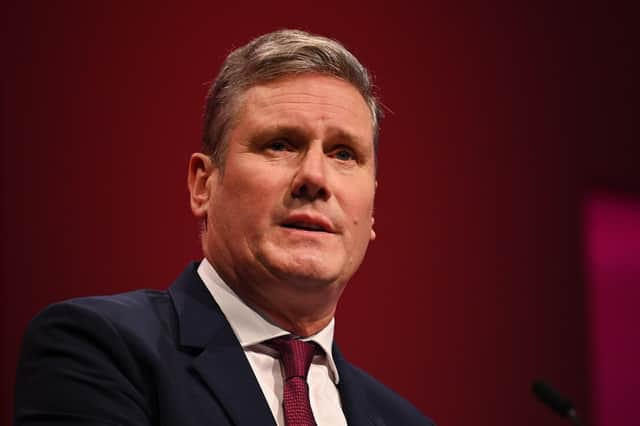 Across England and Wales, of 4,365 prosecutions against people for breaching coronavirus laws, 3,535 (81%) resulted in convictions.
In total, £1.3 million in fines were issued. Not one conviction led to the maximum fine of £10,000.
At prime minister's questions he said: "I understand and share the anger up and down the country at seeing No 10 staff seeming to make light of lockdown measures, and I can understand how infuriating it must be to think that people who have been setting the rules have not been following the rules because I was also furious to see that clip.
"I apologise unreservedly for the offence that it has caused up and down the country and I apologise for the impression that it gives.
"But I repeat that I have been repeatedly assured since these allegations emerged that there was no party and that no Covid rules were broken."
Labour leader Sir Keir Starmer told the Commons that the prime minister's statement raised "more questions than answers".
"Her Majesty the Queen sat alone when she marked the passing of the man she had been married to for 73 years," he said.
"Leadership. Sacrifice. That is what gives a leader the moral authority to lead. Does the prime minister think he has the moral authority to lead and stick to the rule?"
Mr Johnson is giving a press conference at 5.30pm when he is expected to announce people in England should work from home and bring in vaccine passports in pubs and bars.