Camera crews filming the Netflix adaptation of author David Nicholls' beloved classic book One Day have been spotted in north London before today's final day of filming.
The love story of university friends Emma and Dexter, who meet when graduating in Edinburgh, has become a defining text for many millennials.
Charting self-doubt, awful jobs, travel, drug addiction, bereavement, India, early noughties TV presenting, infidelity, Italy, breakups, love, weddings, Paris and loss, the book was adapted into a hit 2011 film starring Anne Hathaway as Emma and Jim Sturgess as Dex.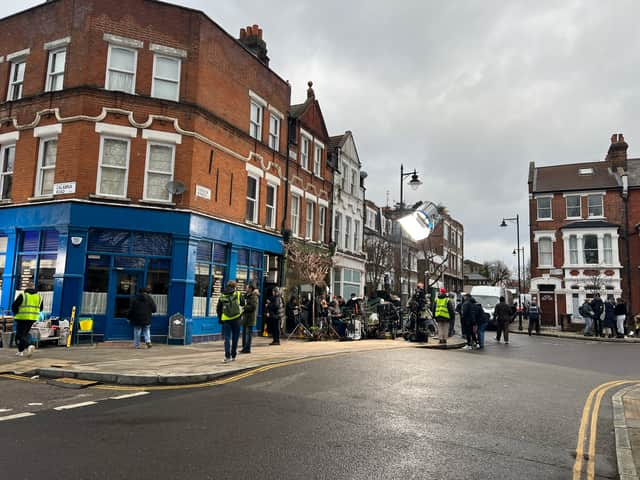 Now set for a small screen retelling thanks to Netflix, the characters from the 2009 novel will soon be making us laugh and cry once again.
Filming has been going on in London in recent days at the former cafe Maison Bleue, near Highbury Fields, which closed in December 2022.
To fit the story, Calabria Road has been transformed into Trinity Road - with a brand new road sign even fitted.
UK filming is due to finish today (Thursday, January 19) with a couple of days in Paris to follow.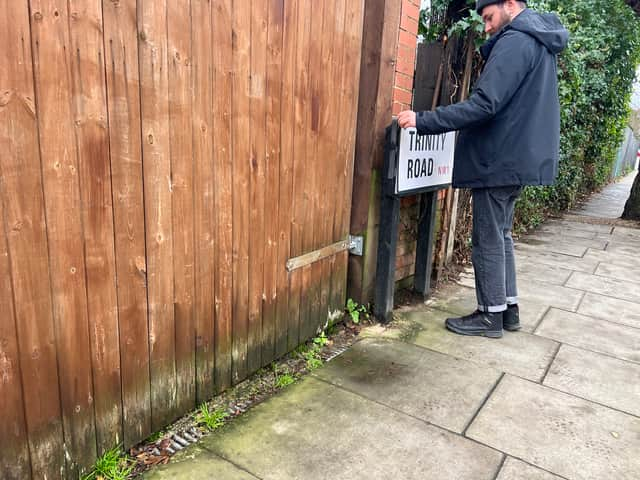 The show is set to star Ambika Mod as Emma Morley and Leo Woodall as Dexter Mayhew.
The cast also includes: Eleanor Tomlinson as Sylvie; Essie Davis as Alison; Jonny Weldon as Ian; Brendan Quinn as Callum; and Billie Gadsdon as Jasmine.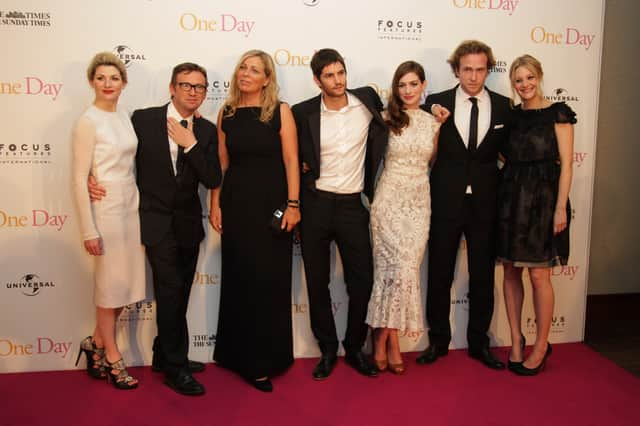 Writers working on the project include Nicole Taylor, Anna Jordan, Vinay Patel, and Bijan Sheibani, and the script is expected to cover more of the novel than the 2011 film adaptation.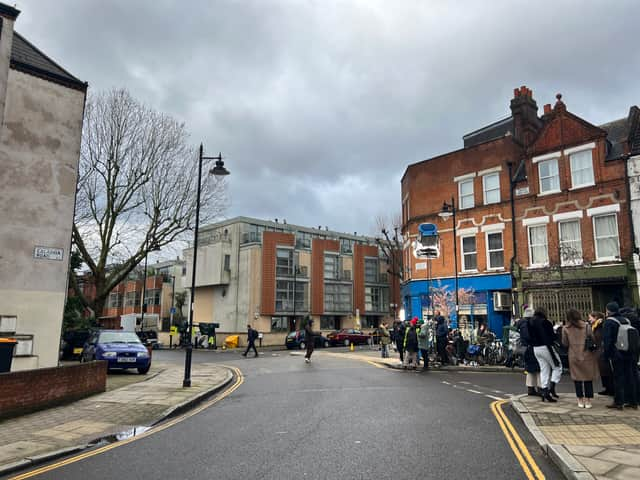 Filming began in London on July 4, 2022, before moving to Edinburgh on July 18.
Locations include the University of Edinburgh's Old College, as well as the city centre, West End, and Old Town.
Are you looking forward to the Netflix adaptation of One Day? Have you read the book?