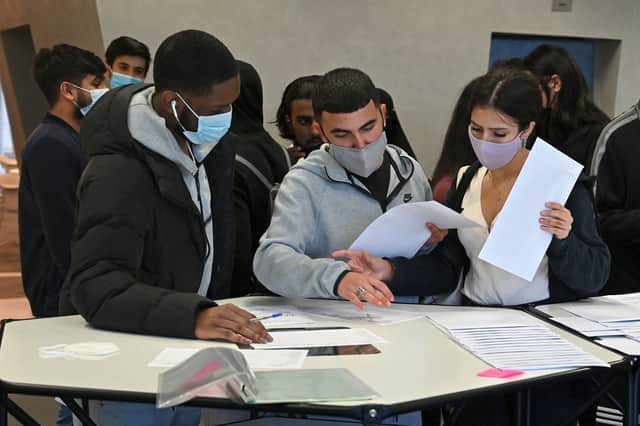 The Government's "firebreak" lockdown contingency plan could help some London schools, with teachers reporting that double-vaccinated staff are already catching Covid this term.
A full lockdown, which would see the October half-term extended into November would be a last resort, but Downing Street has not ruled it out should hospital admissions continue at their current level and threaten to overload the NHS.
Hannah Fetherston, a primary school teacher at a school in east London, embraces the idea of schools being closed for an extra week as double-vaccinated staff are already catching Covid this term.
"I welcome the idea of a firebreak lockdown as in the first week of term there have already been two positive cases of Covid in my year group, so children can spread the virus," she told LondonWorld.
"Some of the people who have contracted Covid from the children have been adults at my school who have been double-vaccinated.
"Although I work in an underprivileged school where parents are unable to support their children with home learning I think a lockdown at midterm would be a cautious move and would be beneficial for the students and teachers mental health which I think needs to be prioritised."
However Rachael Chong, a maths teacher at Greenford High School, in Southall, Ealing, is not in favour of the firebreak lockdown.
"My students have missed out on so much already and I don't want to go into another situation where they have to learn remotely again, even if it's just for a week," she said.
"I work in a state comprehensive school and many of our students come from socially deprived backgrounds.
"A number have struggled to access online learning because of their home circumstances with many having technology issues and a general decline in their mental health.
"It's been a challenge to support our students in the aftermath of all of this."
The rules over close contacts being required to isolate have also been axed.
"We've just started the new academic year at school and teachers and students are so relieved to get a sense of normality back. I really hope that this can continue without any more disruption," Miss Chong explains.
"If the firebreak is a necessary national measure to cope with Covid hospital admissions, so it doesn't overwhelm the NHS then I do support it but I really don't want it to happen."
"If it did happen I imagine for my school anyway it wouldn't be an extended week of holiday but an add on week of home learning. Who knows, depending on the severity of case numbers maybe longer."
Covid cases are expected to rise further since the return of schools in England, Wales and Northern Ireland.
Scotland has already seen an increase in cases since students returned last month.
A firebreak lockdown would see restrictions such as social distancing, limits of social gatherings and rules around wearing face coverings reimposed temporarily in the UK.
Such measures are currently being considered by Prime Minister Boris Johnson and the UK government, as cases continue to rise due to the highly transmissible Delta variant.