London Fire Brigade: Service put into special measures after report found 'institutional misogyny and racism'
Racist bullying of a Muslim firefighter saw colleagues mock him in an Indian accent and refer to his 'magic carpet'.
Watch more of our videos on Shots!
and live on Freeview channel 276
Visit Shots! now
An independent culture review led by Nazir Afzal OBE, was commissioned last year by the brigade with the support of Sadiq Khan, and published last month.
It included evidence from 2,000 staff members, and found "dangerous levels of ingrained prejudice against women" and people of colour are "frequently the target of racist abuse".
Now His Majesty's Chief Inspector of Fire & Rescue Services (HMCIFRS) has moved the London Fire Brigade (LFB) into an enhanced level of monitoring, known as 'Engage'.
What does special measures mean?
The inspectorate continuously monitors the performance of all fire and rescue services in England - and all brigades are continuously assessed under a lower monitoring level, 'Scan'.
HMICFRS said LFB has been moved into 'Engage' due to cumulative evidence from its last inspection and afterwards of unacceptable behaviour, including discrimination and bullying.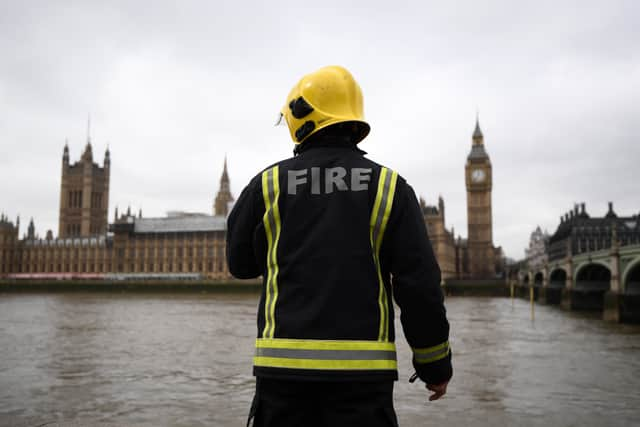 This was reported as a cause of concern by the inspectorate in July this year.
Values and behaviours the brigade aspires to are not always demonstrated by senior leaders, and the LFB needs to do more to show progress in improving its culture, they said.
What did the culture review say?
Firefighters have been urinated on, groped and attacked and left with post traumatic stress disorder after "stomach turning" bullying within the fire service, the damning report found.
"Alarming prejudice" within the LFB left recruits "frightened for their life" due to racial, misogynistic and homophobic bullying and discrimination, author Nazir Afzal found.
Recruits suffered stomach turning "toxicity" and horrendous racial abuse, the report stated, with issues and incidents including:
PTSD from racial bullying;
A noose hung from a black firefighter's locker;
Presence of a deep rooted culture of misogyny;
Women groped during training, punched and attacked;
Sexist abuse, sexual taunts, and misogynistic commetns
Cases of male firefighters watching porn in fire stations;
Firefighters "on the edge" harbouring suicidal thoughts;
And helmets spat in and firefighters or their uniforms urinated on.
A case of racist bullying of a Muslim firefighter saw colleagues mock him in an Indian accent, refer to his 'magic carpet' and describe a religious pilgrimage as 'Al Qaeda training'.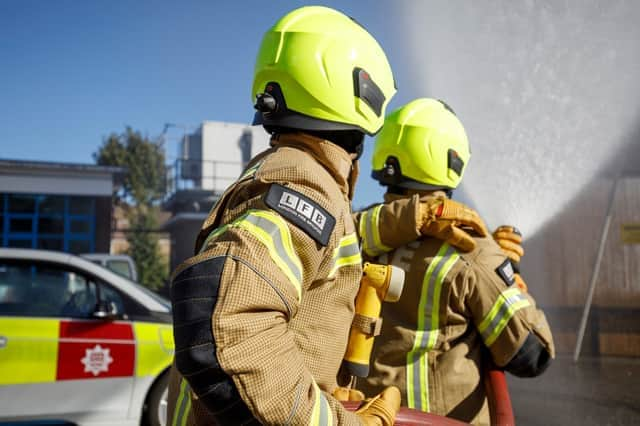 His manager would "swear at him and curse [the] Prophet Mohammed" while colleagues put bacon in his sandwich, a sausage in his pocket, and a terrorism hotline sticker on his locker.
When a Muslim Pakistani woman died in a fire he attended, colleagues made jokes about her body, which the report described as the "final straw".
One female firefighter said: "The threshold for bullying is so high, you would have to gouge someone's eyes out to get sacked."
She said she warned her female friends not to allow male firefighters into their homes to check smoke alarms as some "go through drawers looking for underwear and sex toys" before "bragging" and calling the women misogynistic slurs.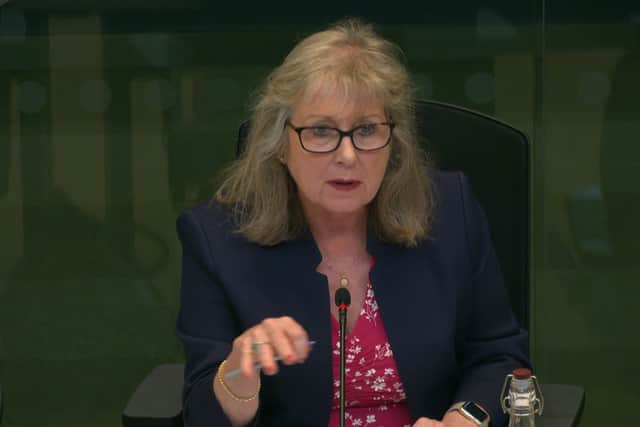 What have inspectors said?
Inspector Matt Parr said: "We should recognise the recent cultural review was commissioned by the brigade, whose leadership has accepted its findings without reservation.
"However, it is clear that the behavioural problems we highlighted earlier this year are deep seated and have not improved.
"The Engage process provides additional scrutiny of the brigade's plans, and support for them from across the fire sector.
"We will now examine London Fire Brigade's improvement plans more frequently and more intrusively, and work closely with the brigade to monitor its progress."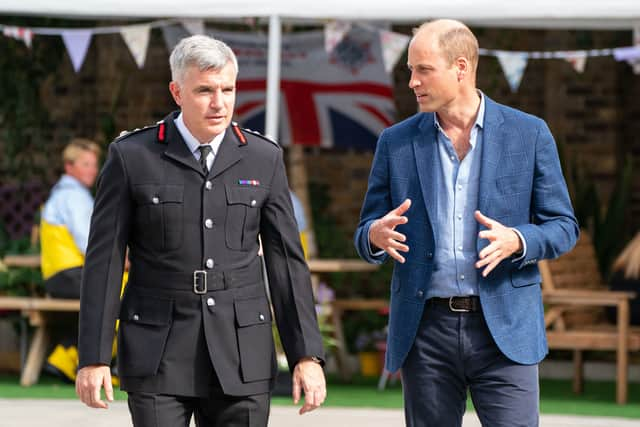 What does the fire brigade say?
London fire commissioner Andy Roe said: "I recognised that LFB's culture needed to improve which is why I commissioned the independent culture review and took immediate actions when it was published last month.
"Our external complaints service is supporting colleagues and a zero-tolerance approach to discrimination, harassment and bullying means staff know what behaviours aren't tolerated.
"Change is happening now and from face-to-face meetings I've been having with firefighters and other staff shows there is a passion to make sure our culture works for everyone."
He added: "We welcome the additional support… and I look forward to working with [the inspectorate] and other partners to monitor progress and change in the future."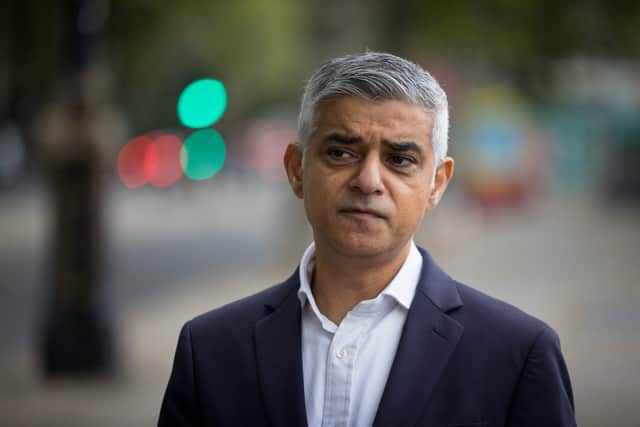 What does Sadiq Khan say?
Mayor Sadiq Khan said: "I welcome the additional scrutiny and support the HMICFRS will provide to the deep-rooted cultural reform that has already started within the LFB.
"I have long been clear that wide-ranging changes are urgently needed within the brigade and that's why I appointed Andy Roe as a reforming commissioner."
He added: "The commissioner and I both agree that all of the review's recommendations and findings must be acted upon with urgency and conviction to rebuild public trust and the confidence of LFB staff and firefighters who have been failed for far too long.
"Huge changes to policies, procedures and equipment mean that the brigade are now better prepared, organised and equipped to fight fires and keep all Londoners safe.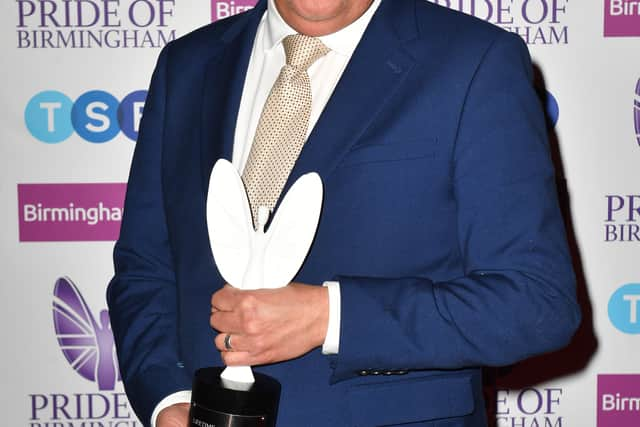 "A new independent service has now been set up to investigate complaints and LFB will be the first service in the country to issue body-worn cameras to their crews, both to protect them but also to ensure public safety and reassurance, as part of a landmark pilot.
"These changes were necessary and will help improve standards and rebuild public confidence but I have always been clear that despite progress, there is still much more to do.
"That's why I will continue to support and hold the fire commissioner to account on delivering a brigade that is trusted to serve and protect London, fit for the challenges of modern firefighting, and a workplace where Londoners of all backgrounds can thrive."
What have the City Hall Conservatives said?
But Susan Hall, City Hall Conservative group leader, said: "It is unacceptable that on Sadiq Khan's watch, both the Met Police and now the LFB have been put into special measures.
"A culture of abusive and appalling behaviour should not have been allowed to grow unchallenged in both of these organisations, and it is time that the mayor stopped sitting on the sidelines and took action to stop it.
"Like all Londoners, I was shocked and saddened by the findings of Nazir Afzal's review and the horrific cases of misogyny, racism and bullying that it uncovered.
"Khan must take responsibility and reform the brigade to ensure this behaviour is rooted out completely."
What have the London Assembly said?
Anne Clarke, London Assembly fire committee chairman, said: "The shocking racism, sexism and discrimination uncovered by Nazir Afzal in his review made clear there needs to be a major cultural shift in the LFB.
"The fire commissioner has moved swiftly to respond to the recommendations in the review and is committed to delivering change to ensure it becomes a fire and rescue service that Londoners deserve.
"While we are deeply disappointed at the situation currently facing the brigade, we welcome the decision by the inspectorate as an important step in helping the fire commissioner to tackle this crisis.
"We will continue to monitor and challenge the fire commissioner and the deputy mayor for fire and resilience on the delivery of the brigade's transformation programme and the recommendations from the culture review."