London councils are continuing to roll out low-traffic neighbourhoods (LTNs), despite an end to Covid restrictions.
Many of the LTNs, which encourage walking and cycling while restricting driving, were brought in as trial schemes during the coronavirus pandemic.
Some people believed the restrictions were only temporary, in a bid to relieve public transport and encourage social distancing, but now many LTNs are being made permanent.
The schemes put in place by local councils have proved divisive among residents across the capital.
While some people support the measures for encouraging greener and more active modes of travel, others say they disadvantage certain groups who rely on their car such as the elderly and the disabled.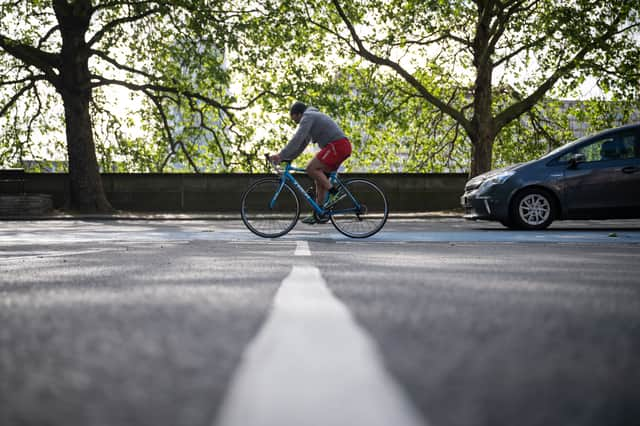 'Stop the war on motorists'
In Newham, the council is set to approve permanent LTNs for Manbey, Atherton and Stratford Park.
The move would see Newham overtake Hackney as the London borough with the largest coverage of measures that restrict vehicles.
Rishi Sunak, the Conservative leadership candidate for prime minister, has pledged to review LTNs and "stop the war on motorists" if he wins the keys to Number 10.
Lambeth Council, meanwhile, is due to make a final decision over its LTN in Ferndale, amid a backlash from residents.
The local authority says it is consulting with residents before deciding whether to make the scheme permanent.
Cllr Rezina Chowdhury, Lambeth's cabinet member for clean air, said: "Throughout the trial phase we have seen the level of vehicle traffic reduce, however we want to be clear in saying there is still more to do across Lambeth.
"We are committed to listening to feedback to build on the success of the LTN in the future.
"The current LTNs alone will not solve traffic issues across the borough so we are looking at making further improvements in neighbourhoods and with our partners at TfL on main roads."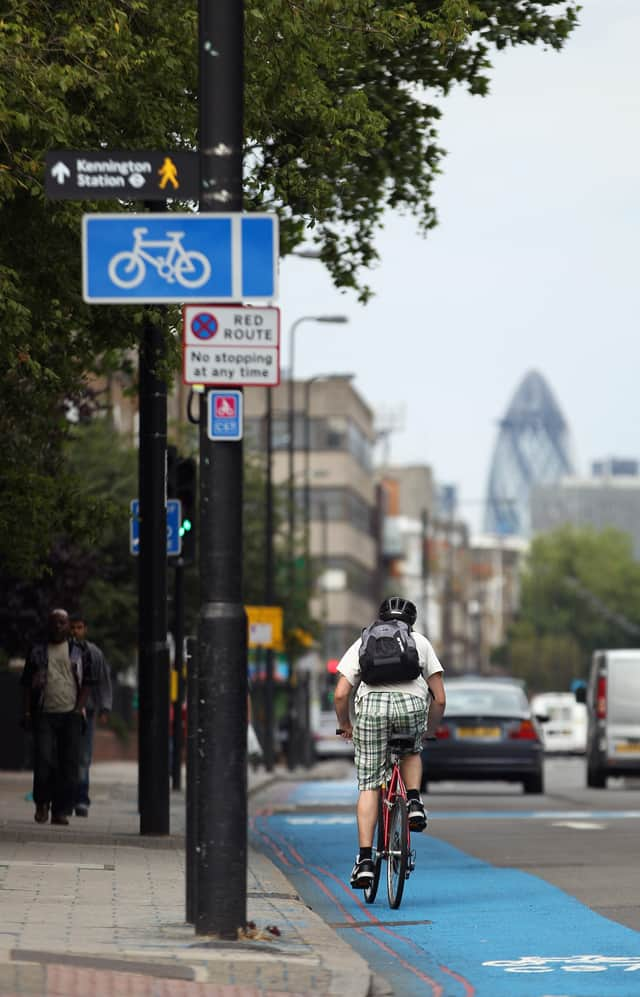 Haringey Council recently launched its first two LTN schemes in Bounds Green and St Ann's.
Its leader Peray Ahmet said the affected streets would be "much more liveable and pollution free" - but she added that residents had already flagged concerns.
In Camden, cycle lanes have opened going up Haverstock Hill - after a protracted town hall wrangle that saw the council subject to a legal challenge.
The scheme, which is costing more than £500,000, is going through a trial phase before a final decision is made.
Many residents and businesses opposed the scheme over the loss of parking spaces.
What is a low-traffic neighbourhood?
LTNs aim to reduce traffic and pollution, by encouraging walking and cycling.
Measures include travel restrictions, cycle lanes and timed road closures around schools.
They are implemented by councils using public funds, and are sometimes supplemented by other sources of finance, such as Transport for London.
Schemes are subject to public consultation before being made permanent.
According to Confused.com, more than 67,557 penalty charge notices totalling over £3.3 million were handed out to drivers last year.