Tributes have been paid to British soldier Lee Rigby, who was brutally murdered by Islamic extremists 10 years ago in southeast London.
The 25-year-old father-of-one was attacked in broad daylight by two men with knives and a meat cleaver, near the Royal Artillery Barracks in Woolwich, on May 22, 2013.
Michael Adebolajo, then 28, and Michael Adebowale, then 22, were sentenced to life imprisonment for Rigby's murder, with Adebolajo given a whole life order and Adebowale ordered to serve at least 45 years.
Speaking to ITV news his mother, Lyn, said she will never forgive his killers.
"10 years seems a long time to most people, but 10 years to me just seems like yesterday. We've had good days. We have bad days. We have ups and downs," she said.
"I still feel like it was yesterday. The pain is still there, but we've come together as a family and we just try to do what we can do to survive."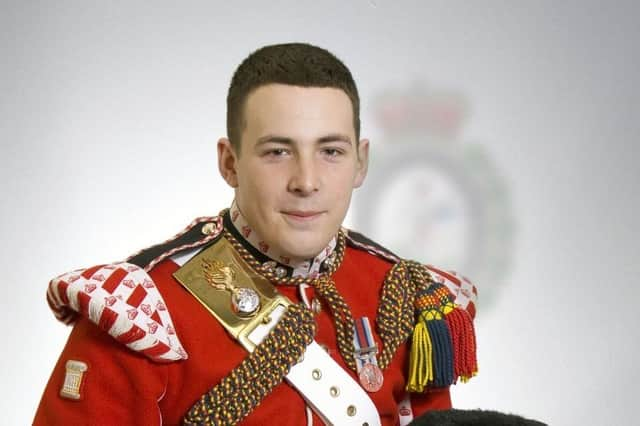 Lee was off duty and walking along Wellington Street when he was attacked. Adebolajo and Adebowale ran him down with a car, then used knives and a cleaver to stab and hack him to death.
Mobile phone footage of Rigby's killers standing over his body covered in blood and brandishing the weapon they used to murder him were seen around the world.
"It took me a lot of years getting images out of my head," Lyn said.
"You just close your eyes and that's all you saw were those horrific scenes. I saw everything. I struggled for a few years with that but I try not to think of that, I just try to think of the good times with Lee."
Adebolajo and Adebowale dragged Rigby's body into the road and remained at the scene until police arrived, informing passers-by that they had murdered Rigby to avenge the deaths of Muslims killed by the British military.
"London will never be cowed by terrorism and Londoners will always stand together in the face of hate and division and those who wish to harm our way of life," he said. "Our city continues to face the constantly evolving threat of terrorism in our communities."
After Lee's death, his mother and father set up the Lee Rigby Foundation, a charity that provides a support network for bereaved military and veteran families. The family are raising funds to buy a caravan in the east coast for bereaved military families and Veterans.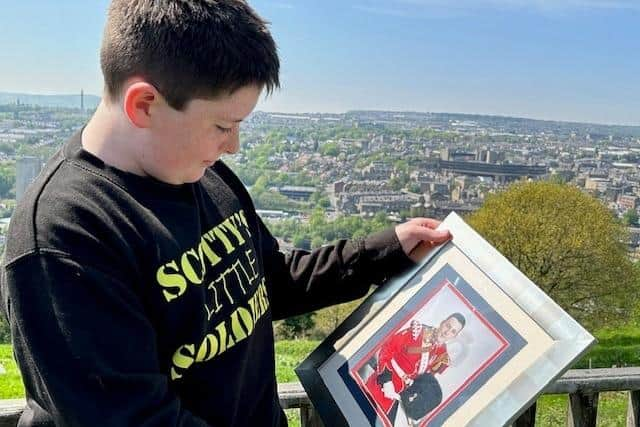 His son, Jack, who was two years old at the time of his father's death, has been involved in fundraising.
Now 12, he is taking on a marathon challenge this month to raise money for Scotty's Little Soldiers, a charity which helps other bereaved forces children. So far he has raised over £43,000.
Writing on his fundraising page, Jack said: "My dad, Fusilier Lee Rigby, was murdered on May 22, 2013 when I was only two and a half years old."
"This year marks the 10 year anniversary, it's never easy but this year feels even harder for some reason. It helps to know I'm not the only one in my situation and that there's people I can reach out and talk to, whenever I need them.
"I now want to be able to give something back to Scottys and with your help donating we can help Scottys to continue supporting hundreds of bereaved military children just like me."