Kew Gardens facility could move to Reading - staff speak out and thousands sign petition
Kew Gardens is intending to move its herbarium to the Thames Valley Science Park due to concerns about space and flood risk.
Watch more of our videos on Shots! 
and live on Freeview channel 276
Visit Shots! now
A campaign launched to prevent Kew relocating one of its research facilities to a site near Reading is gathering steam, as staff claim threats of disciplinary action have been made against those speaking out.
Royal Botanic Gardens (RBG) Kew announced in August it is intending to move its herbarium, home to millions of preserved plant specimens, to the Thames Valley Science Park (TVSP) due to concerns about space limitations and the risk of fire and floods in London.
In an online post, Kew said it had been exploring options to move its seven million-strong collection for the past half a decade, with more than 20 possible sites near the capital reviewed in the past year.
Reasons given for deciding on TVSP include the opportunity to work with collaborators such as the University of Reading, which owns the park, the British Museum, which has a facility there already, and the Natural History Museum, which will also be moving some of its collection to the site. The whole process is expected to take five to seven years.
However, a campaign backed by staff at Kew claims the risks to the herbarium are "either exaggerated or untrue", and that the relocation risks isolating it at a site more than an hour away from "the beating heart of the body of RBG Kew".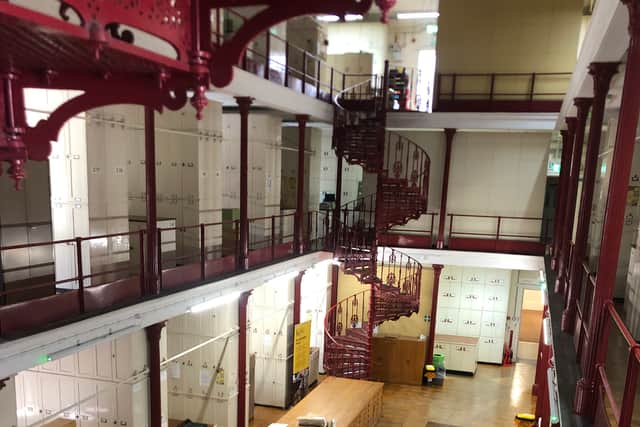 The campaign issued a recent update saying the centre has threatened disciplinary action against those speaking out, with two members of staff suspended, one of whom resigned, in the last week.
Kew denied that any staff have been suspended or been threatened with suspension, but said two volunteers were reprimanded for "breaching the code of conduct", one of whom has resigned as a volunteer.
A spokesperson for the campaign, which at the time of writing is at nearly 14,000 signatures, told LondonWorld the intended move is "a major concern for us staff at RBG Kew".
They added the Department for Environment, Food and Rural Affairs (DEFRA) has allegedly committed to supporting the plan, the full cost of which they believe will be up to £300m.
On the alleged risks posed to the collection, the spokesperson said they "are not supported by evidence, nor by experts: taxpayers money will be wasted on an unnecessary project that will do damage to our scientific capacity when we need it most".
"The threats of disciplinary action have shocked, intimidated and angered staff," they continued. "That colleagues who were brave enough to speak out openly have been suspended, and prevented from continuing their vital work with the rest of us is deeply disturbing.
"As scientists, being threatened for questioning decisions and asking for the truth is hurtful. Is the UK becoming an autocratic state like North Korea? It seems like it."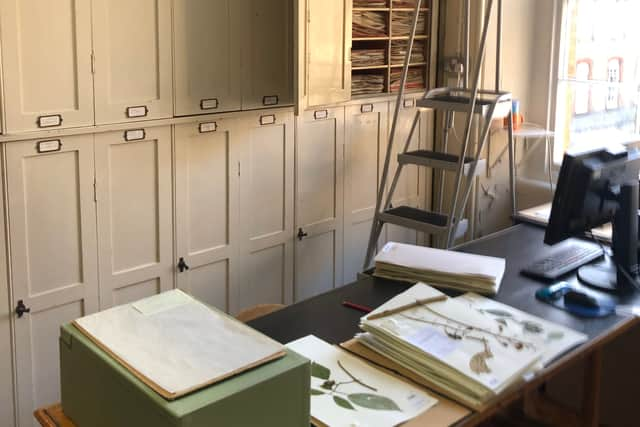 A spokesperson for RBG Kew said no figure related to the cost of the proposed relocation has been announced, and that the required budget "will be worked up as part of the business case process for submitting a funding request to government and as the project develops".
They further described the claims of threats of disciplinary action as "highly misleading".
"Staff have been reminded to act respectfully and professionally in accordance with the interests of the organisation, abiding by the organisation's code of conduct and policies," they said.
"This is entirely standard for Kew and other similar organisations. These policies apply in all contexts, to all staff, not only in relation to the herbarium move.  No member of staff has been dismissed for their views on this project."
The decision by Kew's Board of Trustees to move the collection is the culmination of years of discussions, they added, and that the risks posed were concluded to be "unacceptable".
"This is something several other herbaria and collections-based institutions have already done in the UK and internationally with success," they said.
"The Natural History Museum and British Museum are already committed to moving collections to the site at the Thames Valley Science Park, where Kew is now considering, and which also opens the possibility of deeper collaboration in future.
"The move also unlocks the potential development of the existing buildings off Kew Green to create a new 'Science Quarter', to provide additional capacity, bring together different scientific disciplines, and create space for partner organisations to work alongside Kew's scientists."
A DEFRA spokesperson said: "We are aware of discussions regarding the future location of the Herbarium, however no decision has been taken. Ministers will continue to be updated as these discussions progress."