The Conservative Party leadership contest provided fresh drama - but not for the reasons expected - when Kate McCann, a TalkTV political editor fainted, causing the second debate between Prime Minister hopefuls Rishi Sunak and Liz Truss to be cut short.
Sunak and Truss, who have seen off many other candidates for Boris Johnson's position butted heads over their tax and spending plans, the cost of living crisis and the funding of the NHS before the debate was abandoned.
Johnson, who has been Prime Minister of the UK, steering us through the Coronavirus pandemic and more announced his resignation earlier this month, after just over three years in charge.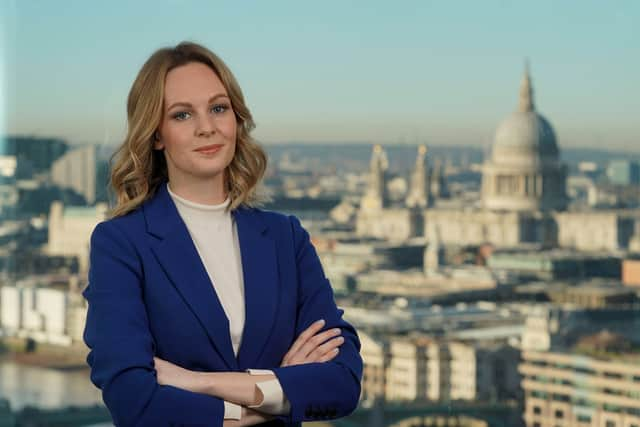 Who is Kate McCann?
Kate McCann is a TalkTV political editor, who has an impressive CV.
She studied politics at Newcastle University from 2006 to 2009 and previous work saw her serve as a political correspondent to The Sun, The Daily Telegraph and Sky News, as well as other roles at The Guardian and City AM.
Ms McCann gained some recognition at the Press Awards in 2017 for her exclusive on the Labour Party's general election manifesto shortly after it was leaked, and then she went on to chair the parliamentary press gallery a year later, becoming only the second woman to do so in two centuries.
The turn of the year saw her enter a new job, as she joined Rupert Murdoch's new channel in January, before it started broadcasting over three months later in late April.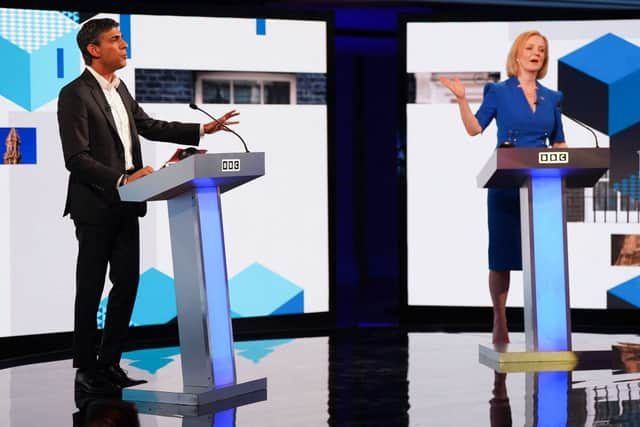 What happened to Kate McCann?
McCann had just asked Truss a question when the incident occured midway through The Sun's Showdown: The Fight for No.10.
Truss, who has been in her current position since just last year was discussing the importance of standing up to Vladimir Putin when a loud crash was heard off-camera.
Ms Truss audibly gasped, saying "oh my god" before quickly rushing to the McCann's aid, shortly before the channel then cut the feed.
The feed however, did resume some minutes later, and showed both Sunak and Truss speaking to a small audience. However, there was no sound.
With viewers most likely well and truly confused at this point, TalkTV issued a tweet at three minutes past seven that said: "Kate McCann fainted on air tonight, and although she is fine, the medical advice was that we shouldn't continue with the debate. We apologise to our viewers and listeners."
How is she now?
Thankfully, Ms McCann appears to be fine now.
She issued a tweet at 3.15 pm on Wednesday, July 27 2022 which said: "Well that wasn't how last night was supposed to end! Thanks everyone for the lovely messages. I'm fine now - and apologies to Liz Truss and Rishi Sunak for cutting the debate short."
The tweet sent earlier this afternoon sparked many responses, all wishing the political editor well.