With parts of the high-speed rail project HS2 delayed by years, the government has also announced that it will be "prioritising delivery of HS2 from Old Oak Common to Birmingham Curzon Street".
Where does this leave the aim of making Euston the central London terminus? Well, delayed.
The government said it will "take the time to ensure an affordable and deliverable design at Euston, with a view to delivering the station alongside high-speed infrastructure to Manchester".
While Old Oak Common station in west London could open in 2031, the Euston connection may not be completed for another decade.
And for the traders of Drummond Street the threat is existential.
The street, famous for its Indian and Bangladeshi restaurants and shops, could eventually have a direct station entrance but for now it is reached from the station via a corridor of hoardings.
Businesses have suffered ever since the work began, say owners.
Harish Patel
Harish Patel has owned a shop specialising in Indian groceries for over two decades and the business has recently started doing online deliveries.
Mr Patel told LondonWorld: "We just started doing business online, but to go for a delivery - to take the vehicle out and bring it in - is a nightmare. We don't have parking so once you move your vehicle, your parking is gone."
Traders feel their difficulties are being overlooked, and said they have had no rent or business rate reduction.
"They give you all these nice, nice words and you feel like they're going to help you, but it's not there," he said.
"We've been to the House of Lords a few times and they all agreed to do things. Okay, they're doing bits and pieces here and there, but not everything. It is very difficult."
There are plans to pedestrianise the street once the HS2 works are completed but shopkeepers are more concerned about ongoing works.
Mr Patel said: "God knows, it's already been four, five years that they've been working on it and I don't know how many years they're going to do it. We don't know if we can make it.
"Now and then they keep closing the roads, sometimes it is gasworks, electricity, pipe works, drainage, you name it, they're doing it all separately."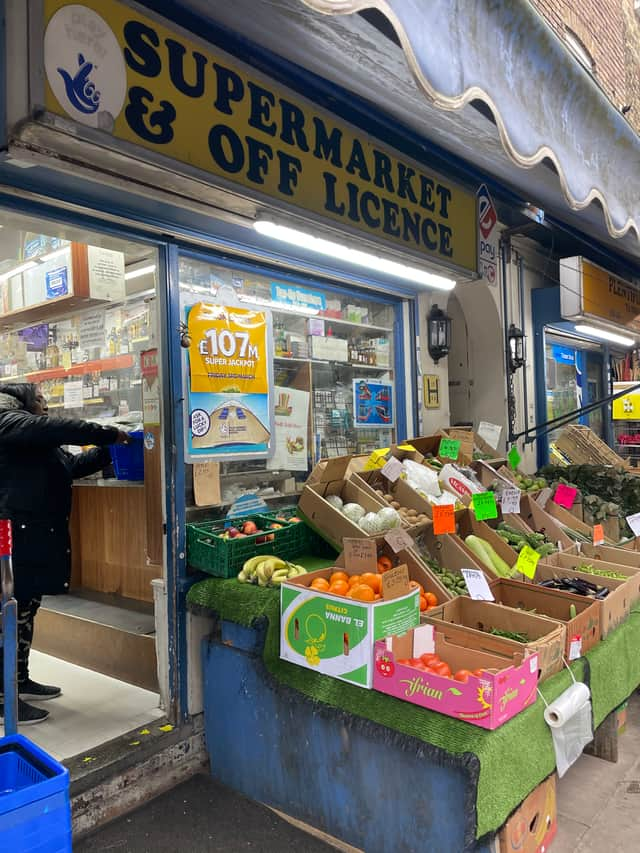 Harish said businesses are still better off staying put because of the street's location and the business community's interdependence.
He said: "This is a very ideal location. The stations are nearby, the main roads are nearby. Everything was great before. We had two or three hotels around and had a lot of customers. We had a lot of footfall and passing trade. Now, everything is finished.
"In the beginning, they said: 'If we can move, how would you like that?' I said: 'No, it's not about moving me or someone else in different places.'
"The whole street is depending on each other.
"We are doing business as a whole, not individually. If I'm individually here, it's not going to work. We are only surviving because we specialise in Indian groceries."
Ravi Shankar Bhelpoori House
Sultan Choudhary bought Ravi Shankar Bhelpoori House in 1997 and runs it as a friends and family partnership.
As a restaurant owner, he has lost customers who are unwilling to dine with construction work noise.
He told LondonWorld: "Day by day the custom is going and there is less business - and it's halfway gone now with the big hotels closing as well."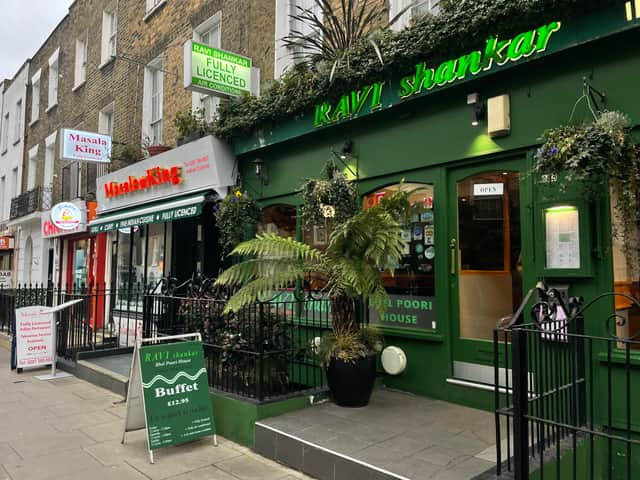 He agreed that when the work is completed the direct entrance to Euston station will bring additional business, but the question remains of when the benefits will come.
Mr Choudhary said: "It is very long still. I don't know how long, maybe three, four, five years...It is a very long process to wait.
"During this time, three or four owners have changed already. Two or three leaseholders gave the key to the landlord and they're gone because they lost their job, lost their premiums, everything. They lost business and they're gone already."
Business owners benefitted from the furlough schemes and pandemic support for a year but then returned to find costs skyrocketing.
Mr Choudhury said: "All of the middle class, lower class, we are suffering. But the high class, they are still not coming back to the office. If they would come back to the office, then we will be busy.
"There is an HM Revenue office with 35,000 people and they were coming always to our street, but the office is totally closed. There's only 30% of staff coming and 70% not coming - with one day in the office and three days at home."
HS2 - Camden Town Unlimited
A HS2 spokesperson said £650,888 has been given to the business improvement district (BID) Camden Town Unlimited to promote the area. They said it is the biggest amount awarded.
The hoardings west of Euston signpost Drummond Street and the spokesperson added: "We did a photography project with them to bring to life what's down on Drummond Street and to sign those people to it. "
Camden Town Unlimited and Camden council were contacted for comment.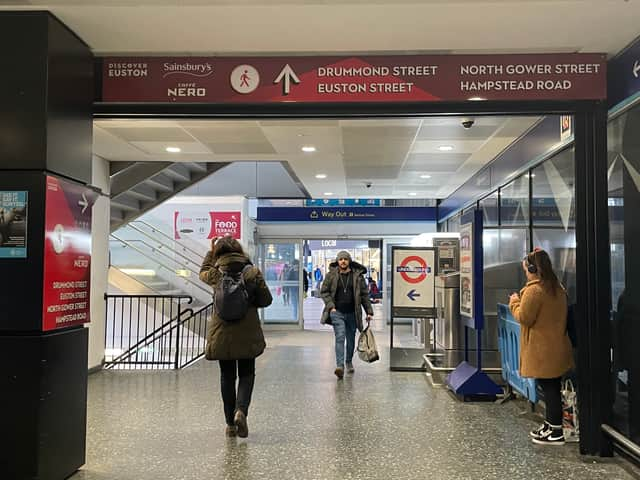 HS2 delays
The government announced in a statement on Thursday that it would be "prioritising delivery of HS2 from Old Oak Common to Birmingham Curzon Street to ensure passenger benefits as soon as possible".
It said: "The government also remains fully committed to delivering HS2 from Euston to Manchester. However, in recognition of inflationary pressures and to help balance the nation's books, the next two years will be used to rephase construction and optimise future delivery of Phase 2a between Birmingham and Crewe so this is done in the most cost-effective way. This aims to deliver high-speed services to Crewe and the North West as soon as possible after accounting for the rephasing of construction.
"At the same time, the government will take the time to ensure an affordable and deliverable design at Euston, with a view to delivering the station alongside high-speed infrastructure to Manchester, while the High Speed Rail (Crewe-Manchester) Bill continues through Parliament."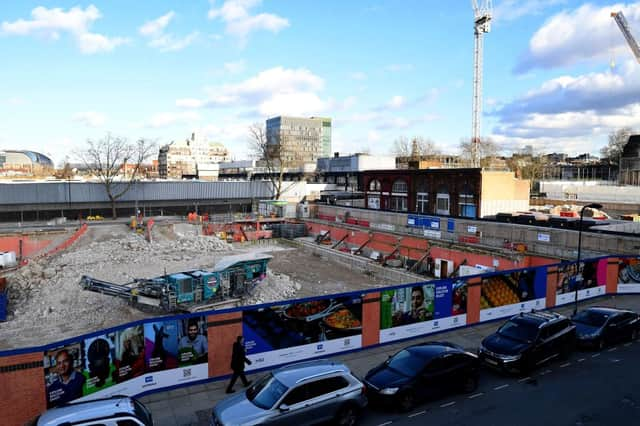 Transport Secretary Mark Harper said: "We know the power of transport as an engine for sustainable economic growth. That's why – even in this tough economic climate – this government sees transport investment as a down payment on the country's future and is committing £20bn over each of the next two years to improve the UK's transport network.
"But we can't ignore the current realities. Putin's war in Ukraine has hiked up inflation, sending supply chain costs rocketing. The responsible decisions I've outlined today will ensure we balance the budget at the same time as investing record sums in our transport network to help halve inflation, grow the economy and reduce debt."