With Halloween on the horizon it's time to celebrate the scary, the spooky and the supernatural elements of our great capital – and if you're brave enough this might include a trip to The Viaduct Tavern, London's most haunted pub.
The capital has no shortage of old and historic public houses with long and rich histories, with some pre-dating even the Great Fire of London.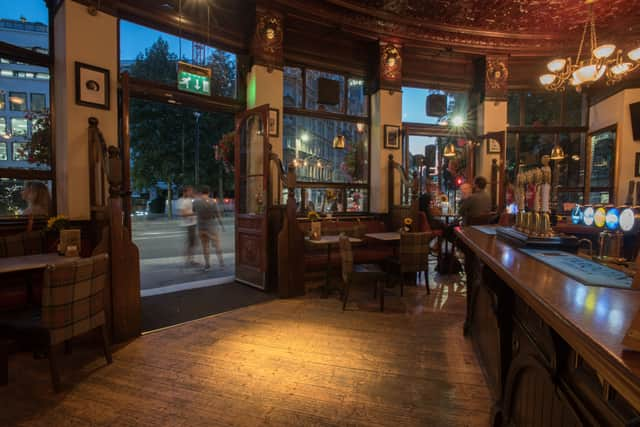 But on the site of an ancient prison, on top of a creepy cellar and with rumours of haunted toilets and a poltergeist called Robert - The Viaduct Tavern could easily be London's most haunted public house.
The Viaduct Tavern was built as a Victorian gin palace in 1869 and sits on the grounds of Giltspur Comptor prison, just opposite the Old Bailey and close to St Paul's Cathedral.
Underneath the ornate bar with frescoes and traditional glass there is a cellar where you will find several disused prison cells that pre-date the pub and would have been just opposite a site where public executions once took place.
Pub staff at 126, Newgate St, EC1, say the temperature often drops for no reason and unexpected noises have been known to scare those who dare to work alone at night.
One former manager of the pub was left shaken during one incident when he was alone in the cellar and the door slamming shut and lights going out for no explicable reason.
His wife opened the door from the other side but rumours are that he was 'locked-in' by the ghost of a former jailor who still patrols the cells.
On another occasion pub manager Lorenzo Nicoletti says that in the main bar area in 1999 carpet fitters were left terrified when the room suddenly turned cold and were stunned when a roll of carpet lifted then suddenly dropped again, with no reasonable explanation.
Lorenzo also has a tale of his own. He says that whilst preparing for a beer delivery by himself he heard a fire door slam shut near the ladies toilet and the hand dryer starting and stopping by itself at the same time.
He said a prostitute was murdered in the basement of the building when the pub was a brothel in the early 1900's and the spirit of the woman still haunts the ladies toilet.
The Paranormal Database, which documents paranormal incidents, has recorded reports of a "haunting manifestation" and that a poltergeist named Robert has been said to be to blame for the spooky goings on.