A fox who got its head stuck in a plastic bottle for four days is "lucky to be alive", an animal rescue charity has said.
The fox, which was "in real peril" was rescued by the RSPCA after getting its head stuck inside the plastic bottle in Brent, north west London.
It was spotted in Willesden by a member of the public on Tuesday, June 21, who called the RSPCA.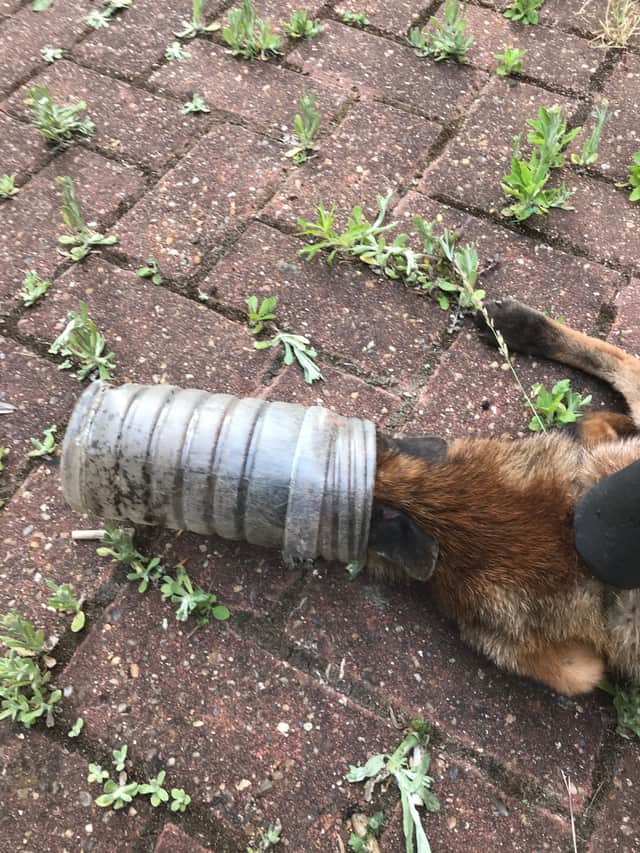 The fox had had its head trapped in an old bottle for up to four days and was frightened, as well as unable to eat or drink.
Dale Grant, the RSPCA inspector who rescued the fox, said: "This poor fox was in real peril with his head stuck inside part of a plastic bottle that had been discarded.
"He was really distressed and locals said he may have been trapped like this for up to four days, so he's incredibly lucky to be alive.
"Due to the way he was trapped, he was unable to eat or drink and must have been really uncomfortable.
"If he'd have been left, he would have died of dehydration."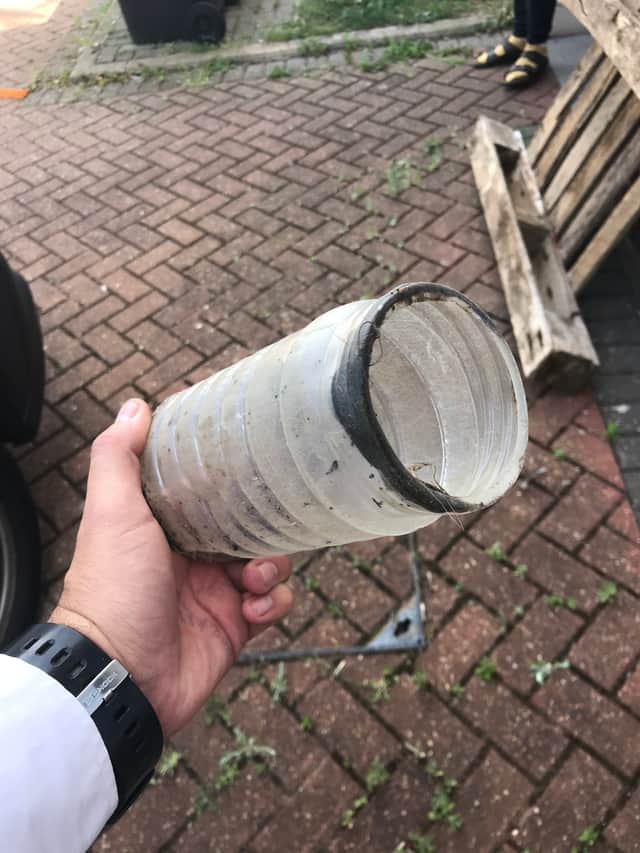 Grant caught the fox using his rescue pole, and carefully pulled the bottle off his head.
As the fox was otherwise in good health —though slightly underweight— it was then released to return to its den.
"We see a huge number of incidents of wild animals being injured or trapped due to plastic litter each year," said Mr Grant.
"We see seals with plastic stuck around their necks causing awful, potentially fatal, wounds; we see foxes with jars or bottles stuck over their heads or taping wrapped around their bodies and we see birds with plastic fishing wire wrapped around their legs cutting off the blood circulation.
"It's so important to cut down on the amount of plastic waste we're using and to ensure our litter is properly disposed of so animals don't pay the price for our waste."