Extinction Rebellion, The Big One: Chris Packham and Caroline Lucas among speakers for mass demonstration
Extinction Rebellion's demands include implementing "a fair society that includes reparation" as part of its four-day event, The Big One.
Watch more of our videos on Shots!
and live on Freeview channel 276
Visit Shots! now
Climate campaign group Extinction Rebellion has unveiled a string of speakers and acts for its four-day event, The Big One, to be held outside the Houses of Parliament this weekend.
Backed by more than 200 organisations, and with nearly 27,700 people indicating they will attend on the group's website, the event will consist of a range of speakers, musical performances and workshops, and will be both family-friendly and accessible.
Extinction Rebellion has said The Big One will involve "non-violent, direct action", with no roadblocks, locking-on or glueing to anything, and no paint thrown at buildings, in a clear divergence from the group's standard disruptive tactics.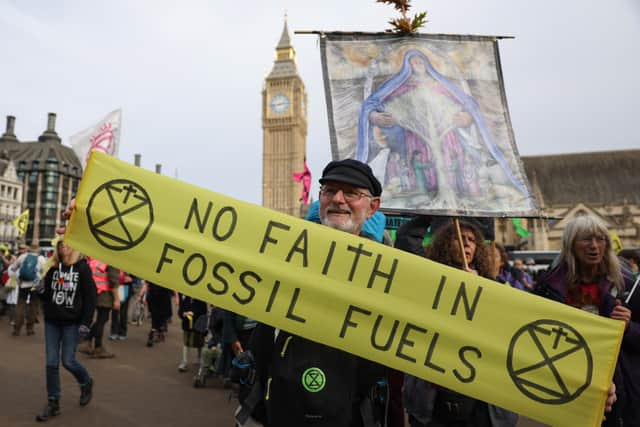 Why is Extinction Rebellion organising The Big One?
The core demands behind The Big One are for "a citizen-led democracy to end the fossil fuel era", and for "a fair society that includes reparation", according to Extinction Rebellion's website.
These are in addition to the group's three core demands present throughout all of their work; tell the truth, act now, and decide together.
Anna Hyde, of Extinction Rebellion UK, said: "The climate, ecological and biodiversity emergencies are not distant threats – they are happening right now, unevenly affecting many – ultimately affecting everyone, and life on earth is at stake.
"Covered up by corrupt media, those in power continue to profit from the crises unravelling around us. The fossil fuel era must end, and restoration of the world must begin.
"This is where solidarity comes in."
Who will be speaking at The Big One?
Ranging from scientists to journalists and musicians, Extinction Rebellion's line-up features more than 50 speakers and 30 acts over the four days.
Some of the big-name attractions announced include:
Caroline Lucas, former Green Party leader and MP for Brighton Pavillion since 2010
Chris Packham, author and TV personality
Sir David King, head of the climate crisis advisory group
George Monbiot, author and columnist at titles including the Guardian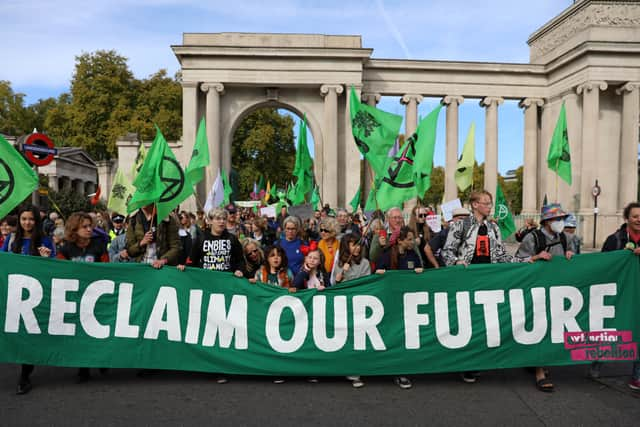 What else is being organised for The Big One?
As well as the speakers and acts, Extinction Rebellion is also organising a series of workshops, pickets and public demonstrations over the four days, with each revolving around a different theme.
Friday - Unit to Survive: Westminster will be filled with flags, banners and people.
Saturday - Earth Day: A celebration and march in support of biodiversity.
Sunday - Running Out of Time!: The Big One will intersect with the London Marathon, with support for those running for climate-related causes.
Monday -  Choose Your Future: More pickets and gatherings outside Westminster due to Parliament returning.
Dr Caroline Vincent of scientists for XR said: "Disruptive protest has done so much to change the conversation around the climate and ecological emergency over the last four years; more and more people are waking up to realities of the climate crisis, and more and more are saying they want immediate and decisive action.
"So, the government isn't listening and the only way that changes is by all of these newly concerned people recognising their own power and stepping into active resistance.
"At the same time, the government is clamping down on the right to protest and criminalising those raising the alarm.
"In the current circumstances it's clear that only larger numbers of people taking peaceful action together over prolonged periods will prove impossible to ignore."
How can I get involved?
There is also a Crowdfunder page being run to help support local groups and fund legal support for volunteers, which is currently at nearly £230,000.
Finally, there are a range of volunteering opportunities available, all of which can be viewed on the group's website.