Ex-London gang leader says government doesn't want to deal with reality of knife crime
London has had its deadliest year for teen murders in a decade, with 28 teenagers killed so far in 2021 - just one death fewer than the all-time record in 2008.
Watch more of our videos on Shots!
and live on Freeview channel 276
Visit Shots! now
A former gang leader has slammed the government's approach to tackling youth gang violence, saying that it ignores advice.
Sheldon Thomas has advised home secretaries and future prime ministers on how to tackle gang violence and county lines drug operations in Britain.
He founded Gangsline, an organisation which helps young men and women involved in gang culture, and says that the government doesn't want to deal with the reality of gang violence and knife crime.
"The problem for us is that statutory agencies, which are local government, the youth offending service, probation services, social services, tend to not want to listen to advice," the 60-year-old former gang leader told LondonWorld.
"What happens is, people who have lived experience or former gang members like myself, are either ignored or they get offended when you tell them they have to do certain things to change that narrative.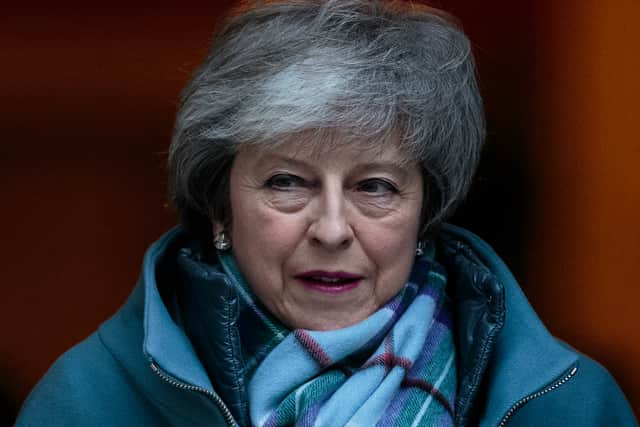 Gangsline provides interventions in schools, group workshops, multi agency training, one-to-one mentoring and prison workshops to help change young people's lives.
"Gangsline is probably one of the most effective organisations in tackling knife crime and teenage violence but because they don't want us coming up with real suggestions, our work is mediocre at best," he said.
"I told Theresa May when she was the Home Secretary in 2010, I told Jack Straw when he was the Home Secretary in 2000, that you need to let us go into primary schools now so we can prevent the next generation getting involved."
He claimed that governments told him his plans would cost too much money.
"At this present moment we have 4,560 young people who are known to statutory services but there are another 60,000 young gang members who are not known to statutory services," Mr Thomas said.
"We go to places where social services won't go to, we go to trap houses, we go to places where they have guns, where they make drugs, where they take over a property of a vulnerable adult, otherwise known as cuckooing.
"The government doesn't want to hear how you have to engage with gang members."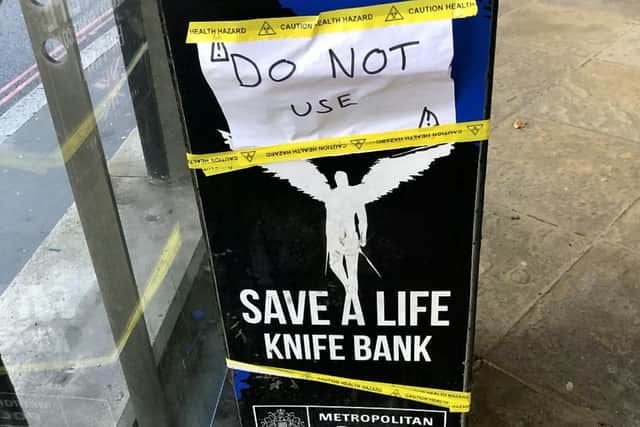 Mr Thomas believes that it's important to take a severe approach when dealing with gang members as opposed to treating them like victims.
"They're no longer victims, when you're groomed, if you're in a gang then you've been groomed and exploited for over a year, you're no longer a victim," he said.
"You're a person who wants to do it.
"Every gang member who has been referred to us, when you hear their stories, they were groomed, they were exploited but when you speak to them they will say they love this life.'
"If you've been groomed at 10 and you've never been arrested and you're still doing county lines at 12, you are no longer a victim, you're a perpetrator.
"But the problem with the system that we have is always based on treating kids like little children.
"That's the reason why nothing changes."
According to the Met Police commissioner Dame Cressida Dick, victims of homicides aged between 14 and 25 are 97% male and 72% black.
"You are 12% more likely if you are a young black man than a young white man to be a victim," she said at the London Assembly last week.
"Just as an example, you are 20 times more likely to find black perpetrators of discharge of firearms."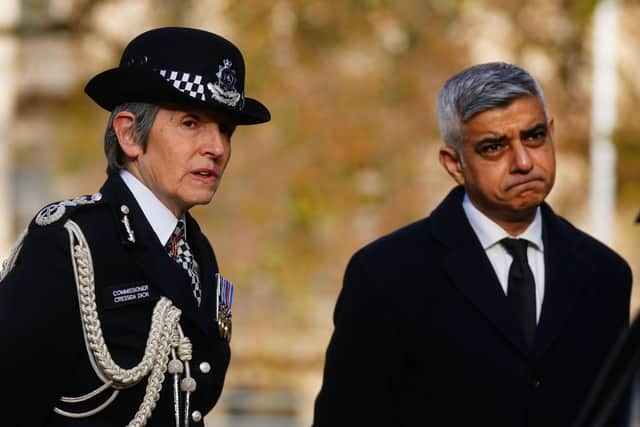 Mr Thomas agrees with these statistics saying that the root causes to this are absent fathers and school exclusions.
"We know what to do, we know the only way to change this is to get more adult men involved," he said.
"At the moment, most of these young men have no father figures.
"The other problem is that schools are excluding lots of black and mixed race kids.
"In most of the schools that are excluding these kids, the teachers are white and they don't understand black culture.
"Violence can only be addressed if families are right.
"You can't fix this without fathers, how can a social worker fix the problems of a child with no dad.
"Who has to go home every day to a step dad that he doesn't like, or to go home to domestic violence or to go home and don't feel love, how do you fix that?
"We need more fathers involved, we need the white establishment to stop talking and listen to people like us and the police need more support."
A Home Office spokesperson said: "Each young life lost to violence is one too many and we are doing everything in our power to keep young people safe.
"We have invested £200 million in early intervention and prevention support initiatives to support children and young people at risk of exploitation and involvement in serious violence, through the Youth Endowment Fund which helps divert children and young people away from involvement in serious violent crime.
"The government is determined to tackle the underlying causes of serious violence, and we are committed to a twin-track approach, combining tough enforcement to get dangerous weapons off the streets with programmes that steer young people away from crime."