Climate activist Angus Rose suffering memory loss from 37-day hunger strike three months on
Angus Rose, 52, staged his hunger strike outside parliament in April calling for an emergency public climate briefing to be held.
Watch more of our videos on Shots! 
and live on Freeview channel 276
Visit Shots! now
A climate protestor, who went without food for 37 days in April, says that he still experiences memory loss and has trouble concentrating, three months on.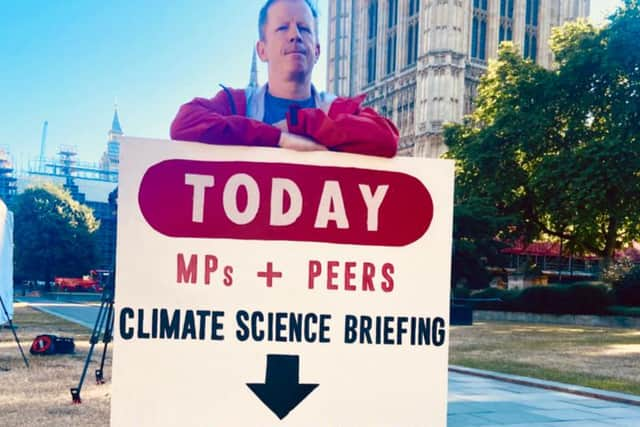 The briefing led by the chief scientific adviser, Sir Patrick Vallance, was attended by 70 MPs and peers in parliament on Monday.
The presentation, which was an updated version of the slides shown to Boris Johnson before the UN climate summit Cop26 in Glasgow in November, showed the latest climate science, including the rise in CO2 concentration and global mean temperatures in recent decades.
"Around a week before the briefing I was getting really despondent, I thought attendance was going to be minimal, but it ended up a lot better than I thought," Rose told LondonWorld.
"This will hopefully be the first of many briefings in the future."
Although he says his health is back to 95% of what it was before his hunger strike, Rose says he loses his concentration and train of thought sometimes.
"On the mental side, the effects are still lingering, my concentration and memory are still being impacted," he said.
"I've read research recently that people who go through a long term state of starvation can have some loss of grey matter and I think that's what accounts for my concentration and my memory loss."
Rose sat outside the House of Commons every day for over six weeks holding a sign that read Uncle on Hunger Strike, saying he was doing it for his niece and nephew's futures.
His action was inspired by a father-of-three in Switzerland in 2021, who went on hunger strike with a similar demand.
On April 20, the government finally gave into his demands and committed to holding the climate briefing.
"It was really Caroline Lucas who saved my life because she was in the capacity to organise the briefing," he said.
"Greg Hands the minister of state for business, energy and clean growth, who I pressurised, three times turned down my demand for the briefing.
"If I had asked for changes to policy or to the economy the government wouldn't have agreed to that and I would have lost my life."
Scientists and politicians hope that the MPs and peers who attended the briefing will be spurred on to demand more urgent action to tackle the climate crisis.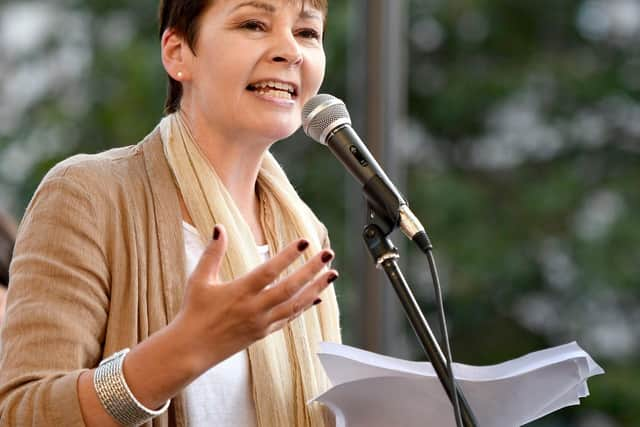 Caroline Lucas, the Green party MP who runs the climate change all-party parliamentary group, said it was important for her colleagues to learn about climate breakdown.
"It's three years since parliament declared a climate emergency, yet ministers are still not heeding the scientists' dire warnings about the climate emergency and MPs are still not all fully informed about the latest climate science," she said.
"It's therefore hugely welcome that the government's chief scientific adviser and a panel of climate scientists are going to brief MPs and peers, and answer their questions, in large part thanks to the actions of Angus Rose."