Tributes from some of London's most known faces have poured in for the former Pop Idol star Darius Campbell Danesh, who was found dead in his apartment in the United States.
Darius rose to fame in the early 00s as he appeared on the show Pop Idol, where he first gained attention for his cover of Britney Spears' hit 'Hit Me Baby One More Time'.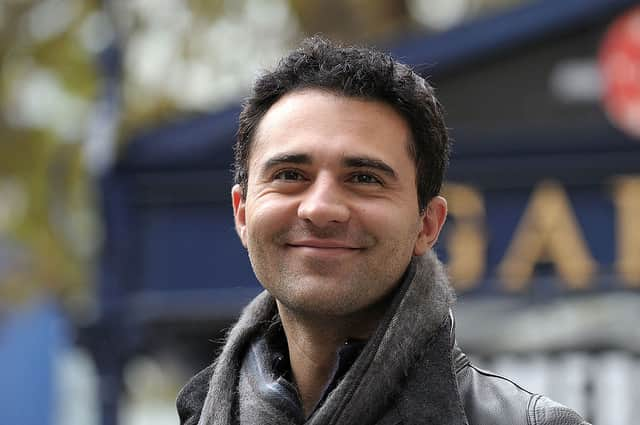 He eventually finished third in the show, behind Gareth Gates and Will Young, who both went on to achieve great national fame.
After some moderate success in his music career, it would appear that Darius found his home on stage at the theatre.
He starred on the West End, playing the role of Billy Flynn in Chicago, as well as playing the lead role of Sky Masterson in the Olivier-award winning musical 'Guys and Dolls'.
The Glasgow-born singer also portrayed the role of Rhett Butler in the theatrical version of 'Gone With The Wind', which is one of the highest grossing movies of all time.
In a statement his family said: "It is with great sadness that we announce the passing of Darius Campbell Danesh.
"Darius was found unresponsive in bed in his apartment room in Rochester, Minnesota, on August 11 and was pronounced dead in the afternoon by the local medical examiners' office.
"The local police department have confirmed that there were no signs of intent or suspicious circumstances. The cause of his sudden death is unknown at this stage while medical examinations continue.
"We ask that you kindly respect our wishes for privacy at this time whilst we come to terms with the tragic loss of our son and brother."
Tributes pour in for the former Pop Idol star
Less than 24 hours after it was announced he was found dead in the United States, some of London's most recognisable faces have paid tribute to the singer.
Simon Cowell, who hails from Lambeth, and was a judge on Pop Idol during Darius' time on the show said: "I first saw Darius on television over 20 years ago and I got to know him really well.
"He was charismatic, funny and just a great person to be with. His passing, for someone so young, is an absolute tragedy and my heart goes out to his family and friends."
Tamzin Outhwaite, who played Mel Owen on BBC One soap EastEnders said on Twitter: "This is tragic news. Think of his friends and family at this time. R.I.P Darius Campbell Danesh."
Member of the boyband A1, Mark Read said: "Terribly sad news to hear about Darius Campbell Danesh, gone far too soon!
"I wrote a couple of songs with him years back, and a more charming and charismatic fella you could not meet. Condolences to his family and friends."
The Savoy Theatre, which can be found in The Strand, London, took to twitter to say "Such sad news of the passing of Darius Campbell Danesh this week.
"We had the absolute pleasure of his company as Nick Arnstein in Funny Girl - 2016.
"He was a lovely, generous man; friendly & collaborative and a pleasure to work alongside. Our thoughts are with his loved ones."
Former Pop Idol Judge, Neil Fox, who is from Harrow said to GB News: "Darius was an extremely nice, charming and hard-working guy…a 41-year-old man and sadly no longer, it's a tragedy."