Families gathered to mourn the seven people killed in the Croydon tram crash, as the inquest finding of accidental death was blasted as a "horror" that "tore apart healing".
Relatives, friends and emergency services workers laid flowers at the memorial five years on from the deaths of seven Croydon locals on their way to work in the early hours of the morning.
Dane Chinnery, 19, Philip Logan, 52, Philip Seary, 57, Dorota Rynkiewicz, 35, and Bob Huxley, 63, from New Addington, and Mark Smith, 35, and Donald Collett, 62, from Croydon all died at the scene of the tragic derailment at Sandilands Junction on November 9, 2016.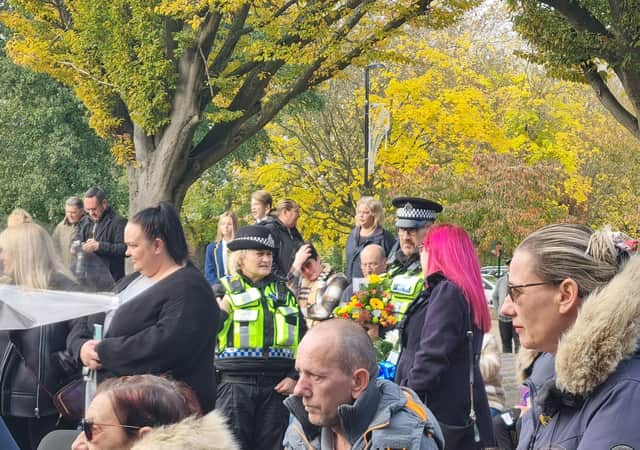 It comes just four months after a coroner ruled their deaths were accidental, prompting outcry from the bereaved families and calls from the area's MP for a change in the law.
Marion Burchell, who lost friends Bob Huxley and Philip Seary in the crash, told LondonWorld the families of the victims were "heroes" in their fight for justice.
"I saw the horror that people went through during the inquest," she said.
"How it tore apart what little modicum of healing they had.
"They didn't get the result they deserved, in my mind.
"They feel they haven't got justice. The families want to fight but getting themselves together and going ahead - it's draining on them and I don't know how they do it.
"They say not all heroes wear capes, and these people are heroes."
A minutes' silence was held on Market Square, New Addlington, at 11am on Tuesday, November 9, 2021, to mark the anniversary of the crash which injured more than 60 others.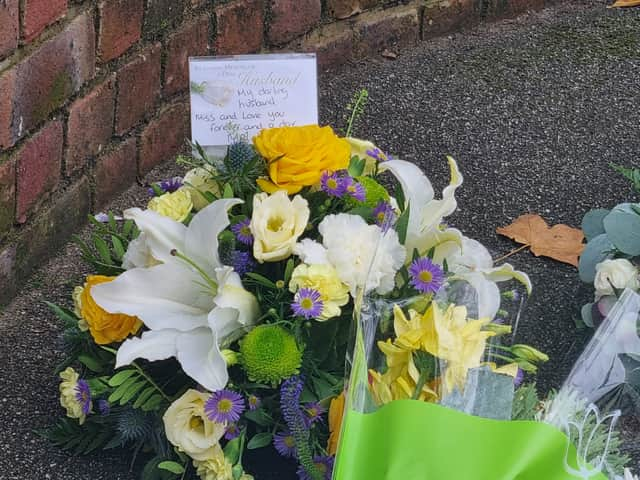 Croydon mayor Sherwan Chowdhury, Ms Burchell, who is one of the founders of community group New Addington Pathfinders, and Reverend Andy Dovey spoke at the event.
Mr Chowdhury, Labour councillor for Norbury Park, said: "Anyone who has lost someone they love will know the pain and loss never ends.
"Time makes things easier but an anniversary will always be painful and raw. We all come together today to show support and solidarity to their families and all those affected."
Ms Burchell told the crowd: "It is our duty to support those affected and ensure in whatever way it takes that justice is reached, lessons are learned and this never happens again."
And Rev Dovey, who was on duty on the day of the crash, led prayers, saying. "As we gather today we remember those who were injured or lost their lives.
"We give a special thanks to the emergency services who provided such dedicated care."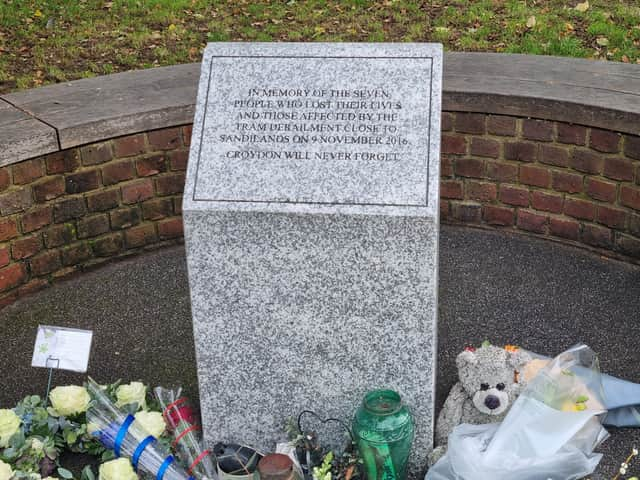 Speaking after the memorial service, Croydon council leader Hamida Ali said: "Five years since those tragic events that took seven lives and changed their families lives forever, we as a community stand in solidarity with the people who survived and the families of those who died.
"It's really important that we never forget what happened so this event is a very important moment every year."
Sarah Jones, Labour MP for Croydon Central, has demanded changes to a loophole in the law, meaning tram systems like Croydon which run on old railway lines are not covered under dangerous driving legislation.
She said: "It's five years since the families lost their loved ones in horrific circumstances. We remember it like it was yesterday."
Ms Jones, who is meeting with the minister for trams next week, said the inquest was "very unsatisfactory" and added: "We have to change the law so we can close the legal loophole on death by dangerous driving.
"We have to sort out the problems that were seen at the inquest where we didn't hear evidence directly from anyone who was actually there."
It comes after former Transport for London (TfL) board member Michael Liebreich told Rail magazine: "This is Hillsborough repeating itself,."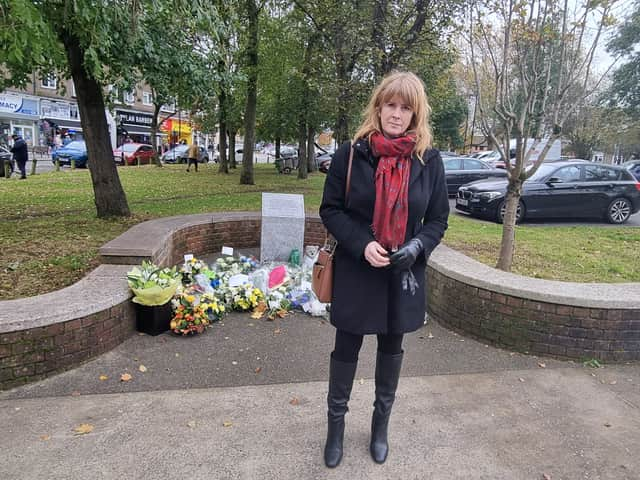 While Croydon resident Carol Simmonds asked: "Why has justice never been done? If you were in a car and ran someone over and killed them, you'd lose your licence."
Ms Burchell added: "It's important that we're here for the victims' families whenever they need us, not just today.
"We remember the people that lost their lives, and the people that dropped everything and jumped over the rail to help people.
"It's important that their names are spoken so they're never forgotten in the passage of time.
"My friend Phil (Philip Seary) and my husband's friend Bob (Robert Huxley) were both killed.
"The three of them used to take the tram to work together. My husband had just retired - or he would have been sitting with them right where they were."