A man who killed his roommate with a kitchen knife and pair of scissors has been sentenced.
Tiparat Argatu, 43, died from neck and head injuries at a property in Ellen Street, Whitechapel, on 24 January 2021.
Police said Ms Argatu was a Thai national who had moved to London in September 2020 to be with her husband.
David Cheres, 21, of Ellen Street, Tower Hamlets, was sentenced to a hospital order under the Mental Health act at the Old Bailey on Wednesday February 1 for the manslaughter of Ms Argatu.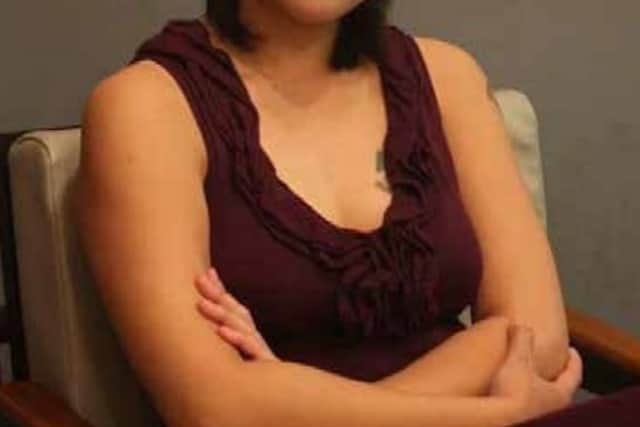 The court heard that at around 2pm on January 24 Cheres entered Ms Argatu's room, where he violently attacked her with a kitchen knife and pair of scissors.
She was subjected to a savage and prolonged attack during which Cheres stamped on her neck and face, bit her arm and stabbed and slashed her so forcefully that he bent the scissors in half.
Emergency services were called to the scene but were unable to save Ms Argatu's life.
Police later saw Cheres, naked with blood on his hands, walking in the direction of Ellen Street.
He told officers he had come from the bin cupboard, where a duvet and pillows were later found.
He was arrested and taken into custody.
CCTV footage showed Cheres walking along Cable Street at 4:52am where he undressed completely, abandoned his bloody clothes, and walked on naked.
He was assessed by medical professionals and was found fit to stand trial.
Ms Argatu's family said she was loved by all that knew her and they still think of her kindness and determination to help everyone she could.
Virongrong Witpiboolrat, her sister, said: "I want to have our younger sister back because Tiparat was a really nice person, who loved her brother, sister and her mother very much.
"She used to save up her own money and secretly bought things for her sisters, giving money to her sisters because her sister has no income. She gave it to everyone, even to me.
"Our family is still very sad and are not able to get over what happened to her.
"We still miss our wonderful sister every day, everything in our family life is not the same anymore.
"She was severely abused, she was unable to fight back, she had no one, not even her husband or siblings beside her, she had no chance to say goodbye on the last breath of life and our family is suffering today and we never will be happy as we used to be, because we do not hear her, we can't see the face of our dearest sister anymore."
Det Sgt Jugdeep Atwal, from the Met's Specialist Crime Command, said: "I extend my heart-felt condolences to the family of Tiparat Argatu.
"This was a completely senseless killing.
"Her family now has to suffer a lifetime without her because Cheres lost his temper.
"The last minutes of Tiparat's life were very violent, she must have been terrified.
"No one should ever have to experience that fear and violence in their own home. It doesn't matter how angry you are, violence is never the answer."