A gang, which carried out Britain's most lucrative residential burglary spree on celebrity homes across west London, have been jailed for more than 28 years.
Scotland Yard said "the plots are comparable to what you would see in a Hollywood movie", with the burglars stealing more than £26million of high-end products.
Victims included former Chelsea FC midfielder and manager Frank Lampard, 43, and his 42-year-old television presenter wife Christine, the late Leicester City FC owner Vichai Srivaddhanaprabha, and socialite Tamara Ecclestone.
Statements read out in court revealed the devastating impact the raids have had on their lives.
Italian nationals Jugoslav Jovanovic, 24, Alessandro Maltese, 45, and Alessandro Donati, 44, were behind burglaries in west London over 13 days in December 2019.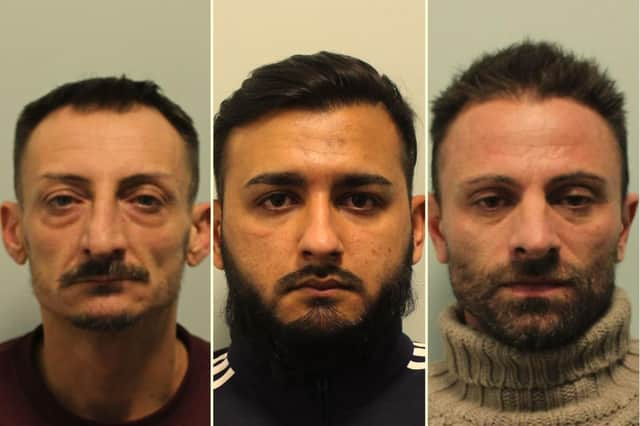 Detectives have not revealed the identities of other potential victims, who did not know how close they came to being burgled as the thieves carried out reconnaissance missions and dummy runs.
The trio were extradited from Italy and pleaded guilty to conspiracy to burgle between 29 November and 18 December, 2019 over the three raids.
Jovanovic also admitted conspiracy to commit money laundering between 10 December, 2019 and 31 January last year, and one count of attempting to convert criminal property.
He was jailed for 11 years by Judge Martin Edmunds QC at Isleworth Crown Court on Monday, while Maltese and Donati were each sentenced to eight years and nine months in prison.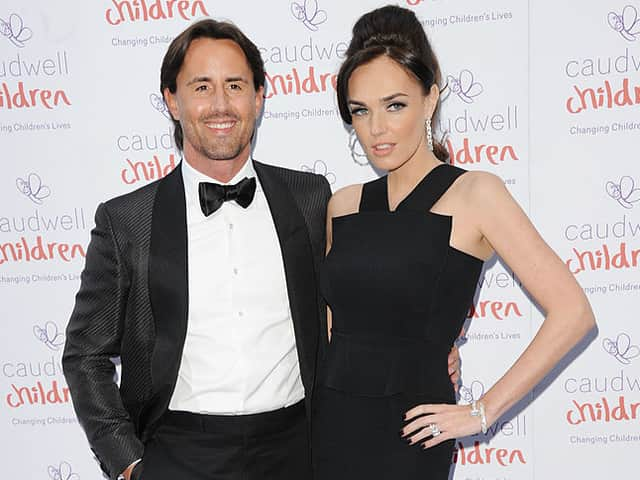 Tamara Ecclestone raid
Ms Ecclestone, 37, the daughter of ex-Formula 1 supremo Bernie Ecclestone, was on holiday in Lapland with her husband, art gallery owner Jay Rutland, 38, their daughter and their dog when their mansion in Kensington, was raided on December 13.
Hundreds of items of jewellery, cash, diamonds and precious stones worth £25 million were stolen from the 2,000 square-foot property, which is spread over six floors, in what is believed to have been the country's biggest ever domestic burglary.
On the way to the burglary, Maltese stole a packet of chewing gum from a kiosk at Victoria station as the gang stopped to buy coffee and pastries.
Ms Ecclestone said: "It has been really awful, I'm so scared I will not leave my daughter alone in the house at night because I just feel like the people I am meant to trust, I don't, I'm not sure that I can trust anyone.
"I feel like my daughter is picking up my vibe a little bit now, she won't even go to the toilet without saying 'mummy come with me'.
"A lot of it [the stolen items] was really personal, I wanted to give some of the items to my daughter one day.
"But aside from that, it has been really hard to try and carry on as normal and feel safe and feel like I can trust people that I meant to trust.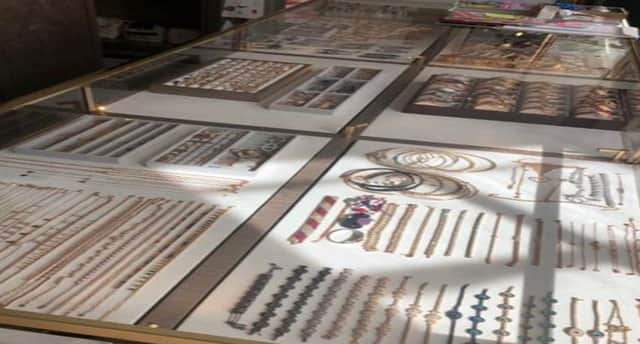 "It has got me thinking all different kind of things, and I'm now obsessing over security, the gates and barb wires, spikes and stuff and it's not really how I want to live my life.
"I feel it has made me think twice about people that I'm meant to trust which is awful because I want be able to go out for dinner and leave my daughter in the house and not worry, and just be able to get back to normal life but it's been really hard."
Her husband added: "My daughter is now on a semi regular basis talking about it [the burglary] even though we told her that the burglars did not actually manage to break in.
"She asks me and my wife if the burglars are coming back.
"I feel a whole combination of emotions, anger that they have stolen from us, fear that they could come back and sadness that sentimental pieces of jewellery which were gifts at our wedding or at the birth of our daughter were stolen that cannot be replaced."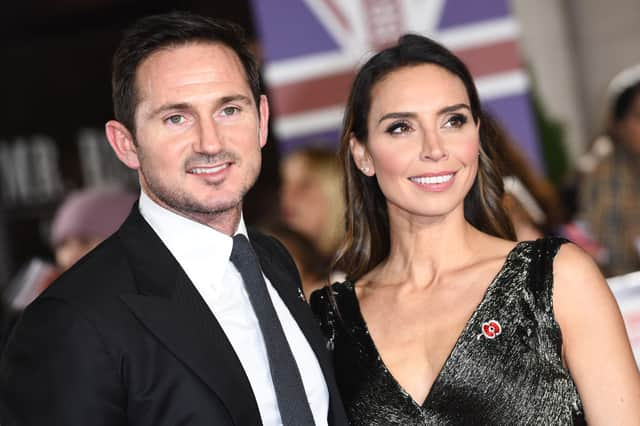 Frank and Christine Lampard
The Lampards had around £60,000 in watches and jewellery stolen while they were out of their Chelsea property on 1 December.
In court, Chelsea legend Frank said: "I would say that this incident has had a major impact on our general feeling of security, particularly with having a 16 month old baby.
"The fact that my job means that I travel frequently again raises my concerns.
"Neither my wife nor I are sleeping too well as a consequence of this incident.
"I would add that while I have been an unfortunate victim of a crime previously, particularly burglary, this incident has had a far greater impact on our lives."
While TV presenter wife Christine added: "Since this break in at my house, I am much more fearful of being alone in my own home, I am less trusting of visitors to the house and feel unsafe in my home.
"I have a young daughter and feel vulnerable in a home which I had previously always felt safe and happy in.
"I have struggled to sleep sometimes since the incident as I am sensitive to any noise from outside fearing another attack."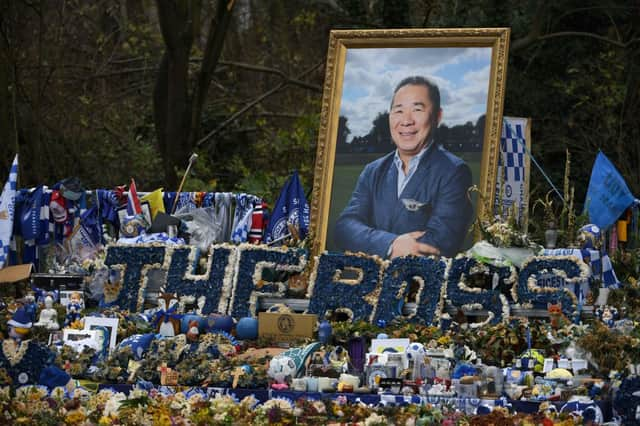 Former Leicester City owner Vichai Srivaddhanaprabha
On 10 December, the gang targeted Mr Srivaddhanaprabha's Knightsbridge home, which had been turned into a shrine by his family following his death, aged 60, in a helicopter crash shortly after take-off from the King Power Stadium on 27 October, 2018.
Among more than £1 million in property stolen was a TAG Heuer watch he was wearing before he left for Leicester that day.
The burglars even popped a £500 bottle of Cristal champagne to drink as they carried out the raid and later celebrated with a £760 sushi meal in Knightsbridge restaurant Zuma.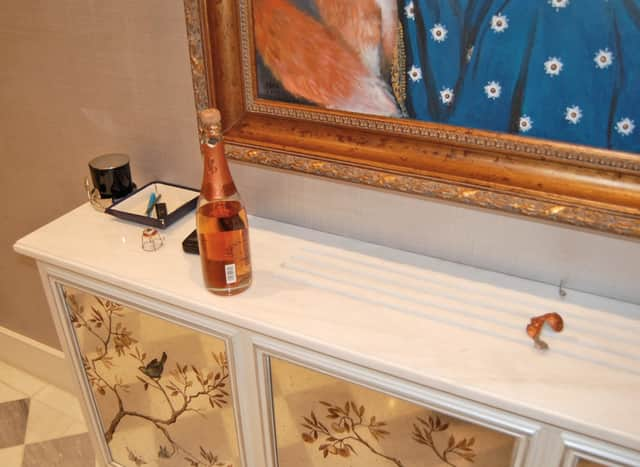 His family said: "Our late father's residence was a place of reflection and to pray.
"We felt it was the strongest connection to him as he spent his last night there before his death.
"Since the burglary, our sacred and special connection has been damaged and violated beyond repair."
Police investigation
It showed the burglars creeping through the back garden of her house and back out again.
On the CCTV, the group were seen to flag down an unknown black taxi during their getaway, but the vehicle's registration plate could not be made out.
Officers identified a minimum of 1,007 black taxis being within the vicinity of Kensington during the right time frame – and they had to trace and eliminate every single one of them.
Going through the list, it was only when officers got to call 1,004 that the driver confirmed it was him who picked the burglars up.
He told the team where he had taken the group, and through further CCTV work they managed to piece together their journeys and establish they were regularly travelling back from central London to Orpington in Kent.
One of the detectives walked the streets of Orpington trying to determine where the men were based.
After many hours, and on nothing more than a hunch, he saw a hotel and enquired about all of the people who had stayed there in November and December.
The team went through the full list and came across an identity card of Jugoslav Jovanovic – this image was identical to one of the men they were looking for.
With the assistance of European partners via Europol, detectives were also able to identify Alessandro Maltese and Alessandro Donati, both Italians who had flown back to Milan in the days after the burglary.
'The plots are comparable to a Hollywood movie'
A fourth member of the gang, described as the 'prime mover' in organising the team in the UK, is believed to be a Serbian national who uses a string of aliases and fled to the capital Belgrade, where he is still thought to be following a failed extradition bid.
Only a handful of items have been recovered with the rest of the £26 million worth of loot believed to have been taken abroad.
"It's buried treasure somewhere, globally," said the Met's Detective Constable Andrew Payne.
"The plots are comparable to what you would see in a Hollywood movie but unfortunately this was real life, involving real victims who have suffered greatly by their actions.
"Almost all of the other property stolen has never been seen again and has been successfully laundered, concealed and disguised.£
Men will return to Italy to serve sentences
The men, who were brought to court under armed police guard as a helicopter flew overhead, will return to Italy to serve their sentences following proceeds of crime proceedings in the UK.
The judge told them: "In November and December 2019, each of you flew into this country to take your parts in targeting the west London homes of well-known and wealthy people.
"The fact that each burglary was accomplished despite the precautions of the householders, that so much was stolen and then, it is to be inferred, removed from the country and not recovered speaks to the overall organisation, planning and criminal determination, together with a willingness to take chances.
"You did so in the hope of substantial gain for yourselves but regardless of the loss to those people – not only of objects of financial value but of objects of deep personal significance and of the sense of safety and security that anyone is entitled to feel in their own home."
The judge said the gang had chosen their targets because of the "celebrity of their occupiers", adding: "The distress caused by the burglary of a home of householders who may be well-known or wealthy is no less than that caused to those in different circumstances.
"The acute distress caused to children, or the fear for the safety of children, is a particular feature.
"There have been life-changing effects on the victim's own sense of safety."