Sabina Nessa killing: vigil organised for teacher found dead in Kidbrooke Park
Reclaim These Streets is holding a candlelit vigil in Peglar Square, in Kidbrooke, on Friday, in honour of killed teacher Sabina Nessa.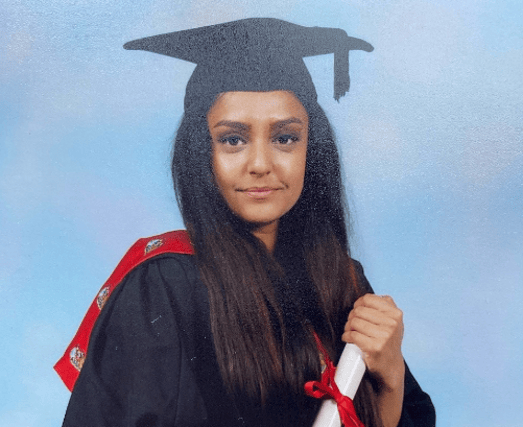 A vigil is being organised to commemorate a 28-year-old teacher who was killed in South-East London last Friday.
A dog walker discovered her body hidden under a pile of leaves.
A man in his 40s was arrested on suspicion of murder, but has since been released under investigation.
The digital flyer reads: "In solidarity against violence and to acknowledge the life of Sabina Nessa.
It further asks: "Please join the Kidbrooke community as we pay our respects.
"A candlelight vigil is planned.
"Please feel free to bring your own candle."
The group shared the vigil on Twitter and added: "If you can't join in person, please light a candle at 7pm on your doorstep.
"It's deeply sad and shocking when something like this happens in your community.
"Thank you to all the women in the Kidbrooke community for organising this vigil."
A spokesperson for the Reclaim the Streets told LondonWorld: "We are angry and heartbroken about the murder of Sabina Nessa.
"There is an epidemic of violence unfolding in front of our eyes and all we are getting from the Government are empty words and reports.
"The Government is fully aware of what is needed because countless frontline charities have been repeating it for years.
"We need a reformed criminal justice system that does not let women down – especially women of colour.
"Misogyny should be a hate crime.
"Rapes should no longer go unprosecuted and unpunished. Women should be able to walk into a police station confident that they will be believed and taken seriously.
"It is our responsibility, the public and the media's, to keep up the pressure for change until we don't have to mourn any more women taken by male violence.
"We need to stop putting the burden of staying safe on women. This is not a women's issue, it is everyone's responsibility."
Other organisations that focus on tackling gender based violence have also commented on Sabrina's murder.
Imkann, a group which addresses violence against black and ethnic minority women and girls, wrote in a statement: "Another black and minoritised woman was murdered on Friday September 17 with little media coverage or attention.
"The homicides/femicides of black and minoritised women and girls must not continue to go unnoticed. How many other women?
"Our thoughts are with Sabina Nessa's family."
Women's Aid also tweeted: "In solidarity and sisterhood, our thoughts go out to Sabina's friends and family during this harrowing time.
"ALL women deserve an equal level of support and attention.
"It is not good enough that victims from black and marginalised communities do not receive the same level of profile."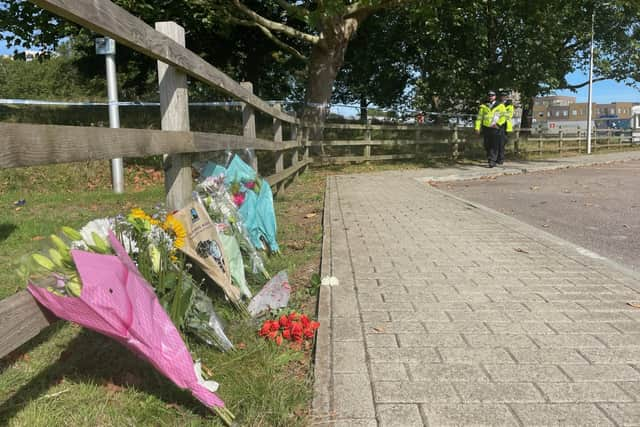 Police believe that Sabina was attacked at around 8.30pm on Friday, but her body wasn't discovered until 5.30 pm the following day.
A post-mortem examination was inconclusive and police are appealing for anyone with information to come forward.
Chief Superintendent Trevor Lawry, responsible for local policing in Greenwich, said: "Our thoughts are first and foremost with Sabina's family and friends following this shocking incident and we will continue to provide our support to them as the investigation progresses.
"We know this incident will be worrying to those who live and work in the community. Over the next few days, they can expect to see extra high-visibility patrols both in and around the crime scene as well as other open spaces across the boroughs of Lewisham and Greenwich.
"As always, we are also working very closely with both local authorities to speak to our communities to ensure we are doing everything possible to keep people safe."
For anyone with any information, the police are asking to call 101/reference 5747/18 or to contact Crimestoppers anonymously on 0800 555 111.