An elderly woman was killed by two teenagers who posted a lit firework through her letterbox.
Following her death the family of 88-year-old Josephine Smith are calling for an over-25s age restriction on the sale of fireworks.
On Friday (April 28), Kai Cooper, 19, of Cleeve Court, Leatherhead, and a 17-year-old boy appeared at the Old Bailey, where they were jailed for crimes including manslaughter and arson.
The pair had been setting off fireworks in the street "with no consideration for the safety of members of the public" on October 28, 2021 according to the Met Police.
When they targeted Josephine's home in Queens Park Road, Harold Wood, at around 10pm, a fire broke out. Josephine died from smoke inhalation.
Detective Inspector Louise Caveen, from the Met's Specialist Crime Command, said: "Josephine Smith died needlessly in her own home – the place where she should have been safest.
"As a result of our investigation we found that the fire was started by a lit firework having been posted through Mrs Smith's letterbox by a boy, who was then, 15-years-old. He was encouraged to do so by his co-defendant Cooper.
"The mindless acts of these males started a fire that had devastating consequences. I know that Mrs Smith's family continues to struggle to come to terms with their loss and our thoughts are very much with them today."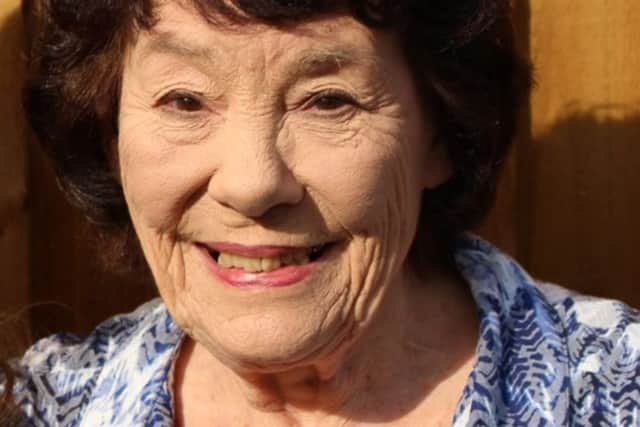 Cooper was sentenced to eight and a half years in prison for manslaughter, arson and affray. He had previously pleaded guilty to affray and was convicted at the same court on February 17 of arson and manslaughter.
He was also charged with one count of assault by beating which relates to a separate offence on October 27, 2021 in High Road, Ilford. He had previously pleaded guilty to that offence at a separate hearing.
The 17-year-old boy – who cannot be named for legal reasons - was sentenced to three years and eight months' imprisonment for manslaughter, arson with recklessness as to whether life was endangered, and affray. He had previously appeared at the Old Bailey on October 7, where he pleaded guilty to all charges.
He had also been charged with two assaults by beating which relate to a separate offence on October 27, 2021 in High Road, Ilford. He had previously pleaded guilty to those offences at a separate hearing.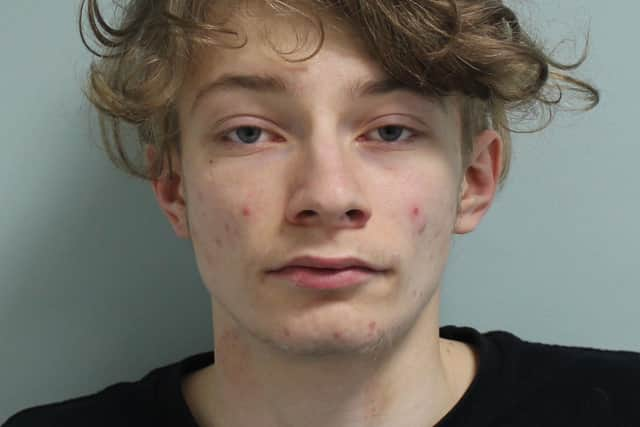 Speaking on behalf of Josephine's family, her son Alan Smith said: "Losing Mum in such a horrible way has haunted our entire family. Mum was so loved by all of us and had many more happy years ahead of her. The 18 months since losing her has taken a huge toll on our family.
"Hopefully today's sentence will reflect our terrible loss so we can all begin to move forward very slowly.
"The sale of fireworks to the public needs greater regulation, an over 25 age limit is one idea that we are going to be pushing for. The irresponsible way those fireworks were sold on that night haunts everyone that has seen the footage.
"The huge support we have had from the Harold Wood community has been amazing.
"The firefighters that attended that night are absolute heroes - they without doubt risked their lives to try and save Mum. They all deserve so much more.
"Finally, the police team and the prosecution KC have worked so hard. The professionalism, commitment, compassion, and warmth from everyone involved has been commendable. A first class team without whom this nightmare would have been so much harder. We really can't thank them enough."