Officers at scandal-hit Charing Cross police station called people supporting arrested protestors "f*****s" and asked "can we throw them in a cell?", an activist has claimed.
Police at the central London station were known to be "aggressive and belittling" and allegedly referred to a member of the public by saying "who does that b**** think she is?".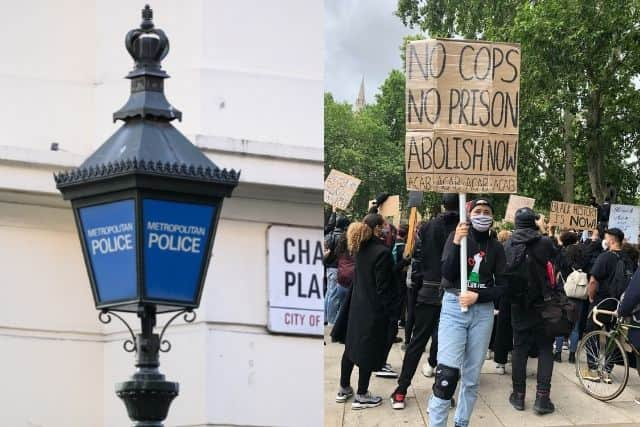 WhatsApp messages to a female colleague read "I would happily rape/chloroform you" and jokes and derogatory slurs were used about paedophilia, Islam, Auschwitz and disabilities.
Now Ruth, whose surname we are not using, who helps people detained during protests, has spoken out about their experiences.
The 25-year-old, from Elephant and Castle, said the station was known amongst detainees and supporters as "one of the worse ones in the Met Police force".
"Aggressively questioned" supporters waiting for detained protestors.
Used "violent" language.
Threatened supporters with arrest.
On at at least one occasion, arrested a supporter and refused to give a reason.
Refused to give information on who they were holding and for how long.
Held detainees for as long as possible before release.
Released arrestees via the back door to prevent them being supported home.
And purposefully release people at 3am or 4am to make them feel "vulnerable".
The Met Police described the allegations as concerning, and said anyone who wished to do so should make a complaint to either the force's professional standards team or the police watchdog, the Independent Office for Police Conduct (IOPC).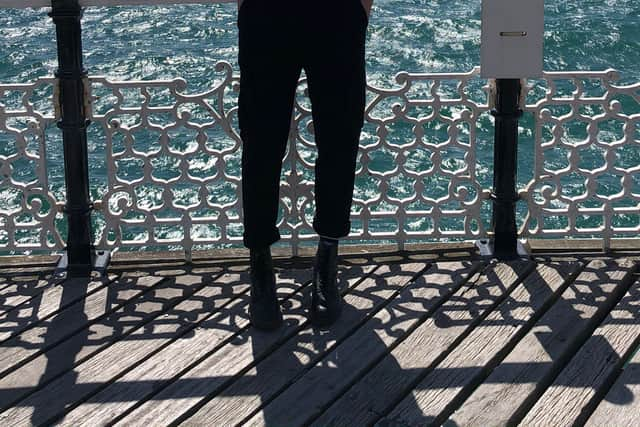 Ruth said they encountered other victims, witnesses and suspects of crimes at the station.
"I never spoke to anyone who had had a good experience," they said.
"For those who were seeking help, many I spoke to said officers were not only unhelpful, but were condescending and rude, and left the person feeling hopeless."
Arrestee supporters wait outside police stations for people who have been arrested at a protest or demonstration to be released, to offer a welcome, food, and help getting home.
Ruth, who has volunteered outside Charing Cross throughout 2020 and 2021, said: "The police there are known to be aggressive and belittling, and will often do the opposite of help.
"Officers would regularly and aggressively question what we were doing there, who we were - demanding names and addresses - who we were affiliated with, who we knew inside.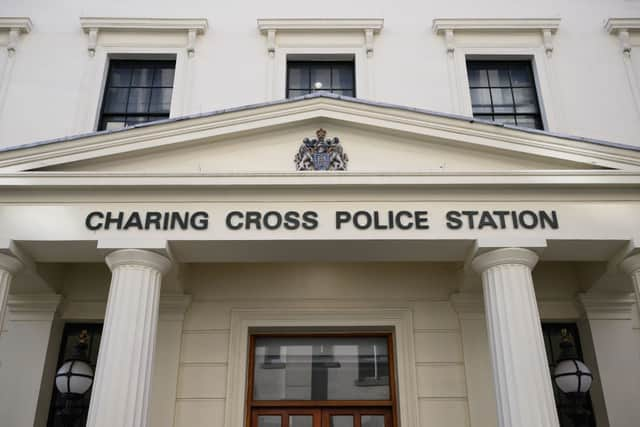 "We would overhear officers talking about us, usually in violent ways [e.g.] 'what do those f*****s want', 'can we just throw them all in a cell, and 'who does that b**** think she is'."
Ruth, who works for a human rights charity, added: "Arrestee support consists of long hours sitting outside, often overnight in the cold, dark and rain, waiting for people to be released.
"This is perfectly legal, as well as being non-disruptive.
"However, at Charing Cross, myself and others have regularly been harassed by police… shouted at, threatened with arrest, and been arrested with cops refusing to give a reason."
And they added that the aggression was "often aimed" at people who appeared "weaker - women, racialised people, and myself as a queer and trans person".
Ruth said asking questions at the front desk was met with an "at best dismissive and often outright hostile" response.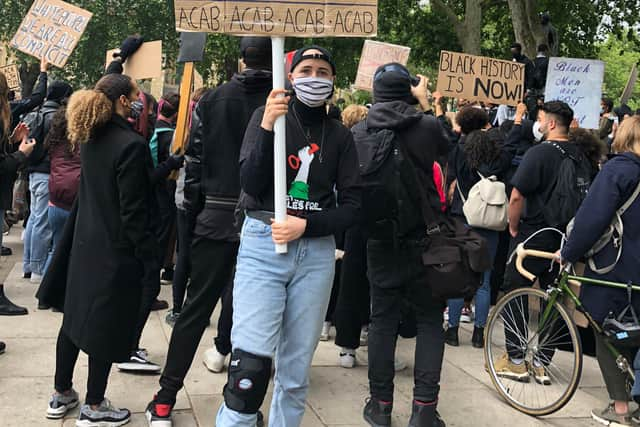 "They would refuse to answer, aggressively question us, and order us to leave or risk being arrested," they said.
And they said police at the station were also "some of the worst in the way they treated those we were supporting".
They said they were often kept for "as long as possible", with interviews delayed, to "drag their arrest out to the 2-hour mark" - before releasing most people with no further action.
Arrestees were often released by the back door, to prevent them getting support, Ruth said.
"When we split ourselves between the back and front doors, they would come out to intimidate us, and threaten us with arrest if we didn't move," they added.
"I've also seen them purposefully release people in the middle of the night, at 3am or 4am, to make their journey home more difficult, and to make them feel more vulnerable."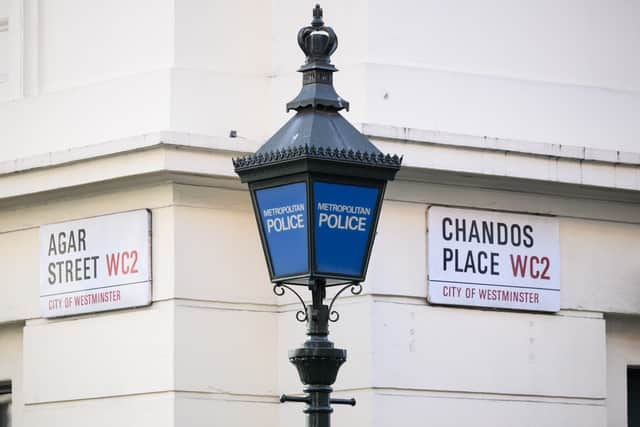 A Network for Police Monitoring (NetPol) spokesperson said: "Arrest and detention is a horrible, often humiliating experience and protest movements organise arrestee support volunteers explicitly to ensure that when people are released, they are met by a coffee and a friendly face who may offer the only means of getting home safely in the early hours of the morning.
"It's an important, caring role often taken up by people who want to avoid situations where they are likely to face arrest themselves.
"However, the experiences outlined by the person you spoke to are backed up by testimony we reported following Black Lives Matter protests in 2020.
"At Charing Cross and other police stations, we had reports of officers demanding personal details from arrestee support volunteers, telling them they were a 'security risk' and promising to hassle them all night, which in one instance included the threat of arrest under terrorism powers.
"Another volunteer who simply wanted to collect a key to make sure an arrested protester's cat was fed that evening faced the threat of arrest for 'breaching the peace'.
"In another report, arrestee support volunteers were surrounded by three squads of officers and two people were arrested for an alleged earlier incident, but it soon became clear this was simply to confiscate and gather data from their phones.
"All were released without charge."
A Met Police spokesperson said: "These allegations are of concern.
"We want to make it clear that we treat all allegations involving our officers incredibly seriously and anyone who wished to do so is able to make a complaint to either our professional standards team or the IOPC.
"Our complaints process is key to ensuring that any wrongdoing in the Met is weeded out and officers are held to account for any inappropriate behaviour.
"More than ever before we have been looking at ourselves critically and asking hard questions to improve our culture and professional standards."