A watchdog has found that Met Police failings mean it risks failing to identify homicides - and it "has not learned from their failures" in the Stephen Port case.
His Majesty's Inspectorate of Constabulary and Fire and Rescue Services (HMICFRS) has published a report in which it warns that history "could repeat itself" as officers remain unacquainted with the proper procedure for dealing with unexpected or unexplained deaths. The police force was heavily criticised for its handing of the Stephen Port murders, with the new report accusing the Met of a "calamitous litany of failures" in investigating the murders of Anthony Walgate, Gabriel Kovari, Daniel Whitworth and Jack Taylor in 2014 and 2015.
Port was found guilty of the murder and rape of the four men, who he arranged to meet on dating apps such as Grindr. He is currently serving a whole-life order behind bars.
Considerable errors were made in the investigation before his conviction, with significant evidence missed by investigators.
Inspector of Constabulary Matt Parr said: "The Met has not learned enough from their failings eight years ago, and starkly, what went wrong there could happen again."
He added: "Had the police conducted a professional and thorough investigation after the first victim, Anthony, was murdered it's entirely possible – likely even – that Gabriel, Daniel and Jack would still have been alive: a dreadful failing.
"It is very difficult to explain how such obvious murders, linked murders, were completely missed at the time."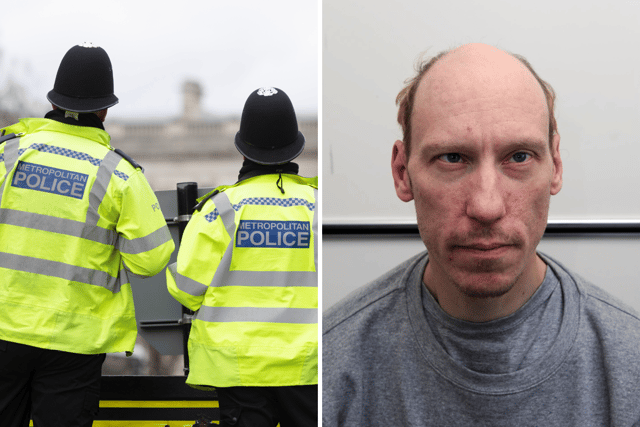 The Met Police has been urged to make changes "without delay" to avoid missing similar situations in the future. The force has been under fire in the past few years amid flailing trust.
Mr Parr has warned that some homicides may have already been missed. He said: "Even eight years after Port they're still not tight enough and the risk of a homicide being misidentified and not recognised is way higher than it should be."
Donna and Jenny Taylor, the sisters of victim Jack Taylor, said that they were "appalled" by simple oversights being overlooked by the Met. In a statement, the siblings said: "Once again we are reading a report which highlights continuing failings in the Met Police which will put lives at risk.
"The reality is that if police had investigated things properly, Jack could still be here with us today."
London Mayor Sadiq Khan said: "I commissioned this independent report from His Majesty's Inspectorate due to my concerns around errors in the police investigation that meant that Stephen Port was not stopped when he should have been. We owe it to Anthony Walgate, Gabriel Kovari, Daniel Whitworth, Jack Taylor and their loved ones to do everything possible to ensure this can never happen again.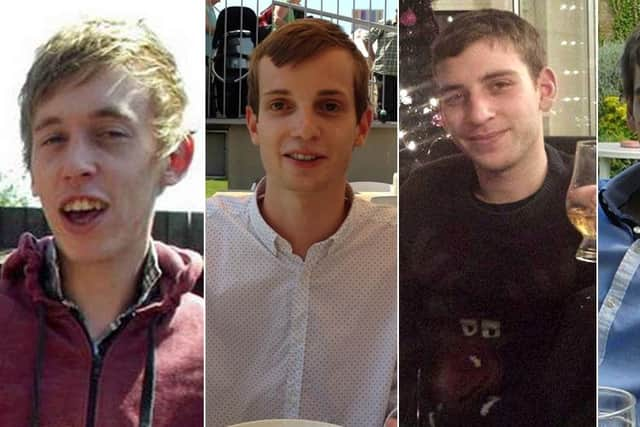 "We must confront the institutional homophobia Baroness Casey's Review found in the Met and the operational failures in the force which today's report have laid bare. Every Londoner – irrespective of sexuality, gender or race – has the right to have their allegations of crime taken seriously by police and the Met must ensure the quality of their initial investigations is of a higher standard.
"Never again should the integrity of a case be compromised by the victim's circumstances or background. This is absolutely vital to rebuilding the confidence of London's LGBTQI+ community in our police."
Met Police Assistant Commissioner Louisa Rolfe said that the force had to "get the basic right" going forward.
She said: "The deaths of Anthony Walgate, Gabriel Kovari, Daniel Whitworth and Jack Taylor were a tragedy and we are sincerely sorry we failed them and their families. While, as the inspection report acknowledges, we have worked hard since the murders to understand what went wrong and improve how we work, it highlights more we need to do.
"We have to get the basics right. That's around how we train and support our officers to investigate deaths, identify suspicious circumstances and understand how protected characteristics may impact on those investigations.
"Our death investigation policy is sound, now it's about turning policy into effective practice. To do this we have reviewed and updated our training for frontline officers and have begun a programme of enhanced training for their supervisors.
"We are also moving quickly on family liaison. We know we fell short in this case and the families did not get the service they needed or deserved. It is important we look again at this area to see what more we need to do to support families through such difficult times.
"We will fully consider the recommendations made by HMICFRS and ensure these are not just fully addressed but embedded into our working practices. This is what we have been doing with previous recommendations from the Coroner and the Independent Office for Police Conduct.
"We are sincere in our desire to make real change to minimise the chance of a case like this ever happening again."