Marlene Coleman murder: Lewisham man Franklin Mcleod jailed for killing partner
Franklin McLeod killed Marlene Coleman after discovering that she planned to leave him.
Watch more of our videos on Shots! 
and live on Freeview channel 276
Visit Shots! now
A man whose 'aggressive, possessive and jealous' behaviour ended in murder has been jailed.
Franklin McLeod, of Cressingham Road, Lewisham, appeared at the Old Bailey on Wednesday (February 8), when he was sentenced to life imprisonment, to serve a minimum of 20 years for the murder of his partner, Marlene Coleman.
The 55-year-old was previously found guilty of the murder at the same court on November 9.
The court heard that the pair had been in a relationship for more than 10 years, but that McLeod killed Marlene by stabbing her in the neck in June 2021.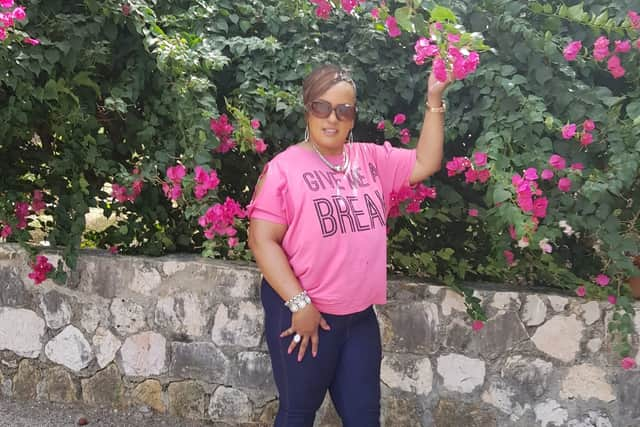 'Aggressive, possessive and jealous'
One of 53-year-old Marlene's relations said that Marlene would only speak on the phone when McLeod was not about and hung up if he was approaching, saying: "Franklin's coming."
Police said Marlene appears to have become unhappy in her relationship with the "aggressive, possessive and jealous" McLeod and wanted to end it.
She told people McLeod refused to leave and that she was scared. Marlene reported that he would not contribute financially and he pressured her to send money to his children in Jamaica.
Marlene met someone else and was planning a life with them, but McLeod found out about the relationship by going through her phone. He forwarded voice notes about the man to his own phone.
McLeod found the phone messages on June 15, 2021 and neighbours later told police that at around 9.30pm they heard scream coming from the couple's flat.
CCTV recorded McLeod leaving the flat and further footage showed him walking about until, at about 9.45pm, he walked into Lewisham Police Station.
McLeod told the station officer he had argued with his fiance and went on to explain that the argument had taken place at his home address in the kitchen.
When asked what had happened, he told the station officer that he followed his fiance into the kitchen and put his hands around her throat as she was at the kitchen sink.
He said she had fallen unconscious and that he had left there and gone for a walk. He then said when he returned to the flat 20 to 30 minutes later he found her in a pool of blood, but had not called an ambulance.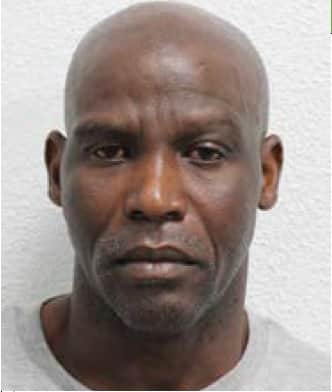 Murder
Officers were sent to their address in Cressingham Road, where they found Marlene unconscious lying on the floor face down, surrounded by a pool of blood.
Marlene was not moving or breathing but officers administered first aid until the arrival of the Air Ambulance and London Ambulance Service, but Marlene was declared dead at the scene.
A post-mortem examination showed she had died from a single stab wound to her neck that was so ferocious it had gone right through and out the other side. This indicated that Marlene had been lying down when the fatal blow was struck.
McLeod was interviewed by police and although he admitted to grabbing her throat he denied stabbing her saying that must have happened when he went out.
McLeod was charged with Marlene's murder and he was eventually convicted.
The Met Police's investigators
Detective Sergeant Arran Barnes said: "Franklin McLeod murdered Marlene Coleman when she began making plans to escape his controlling behaviour.
"During trial, the jury heard that McLeod was so controlling that Marlene would hang up the phone if he walked into a room.
"Although McLeod admitted assaulting Marlene, he never admitted to murdering her. The jury has seen through his lies and he has been convicted.
"The investigating team did outstanding work to secure this conviction. This included three deployments to Jamaica in order to trace and obtain crucial witness evidence. These deployments were assisted by the CPS, British High Commission in Jamaica, the Jamaican Constabulary, the Director of Public Prosecutions in Jamaica and The National Crime Agency in the UK.
"Witnesses gave evidence at the trial via a live link from the British High Commission in Jamaica. Enquiries to locate witnesses were undertaken in New York and Florida in the USA - this led to one witness flying to the UK to give evidence. This investigation shows the lengths and determination the Met will go to bring offenders to justice.
"Unfortunately there are people like Franklin McLeod who are a risk to those they are in a relationship with. Many people close to them may see the signs, but may not want to interfere or do not know who to speak to. If you can see that someone is in a controlling and coercive relationship then please let someone know. You can call the police or Crimestoppers, who are totally anonymous, or speak to one of the many charities that support victims of domestic abuse."
The victim's family
After McLeod was convicted, Marlene's sister, Pamela Campbell, said: "I am overwhelmed with the verdict of guilty for McLeod in relation to the murder of my sister Marlene. I would like to thank the courts and the jury for the result.
"The police did an excellent job in gathering all the evidence against him which showed without doubt him being responsible for her death. He will now get the justice that he deserves. This has been the most traumatic time in my life and I now feel that I can slowly move on after the decision made at court. My sister will always be in my heart, God bless her soul."