Tanysha Ofori-Akuffo, 45, was stabbed to death, along with three other family members, at her grandmother's home in Delaford Road, in the early hours of Monday morning.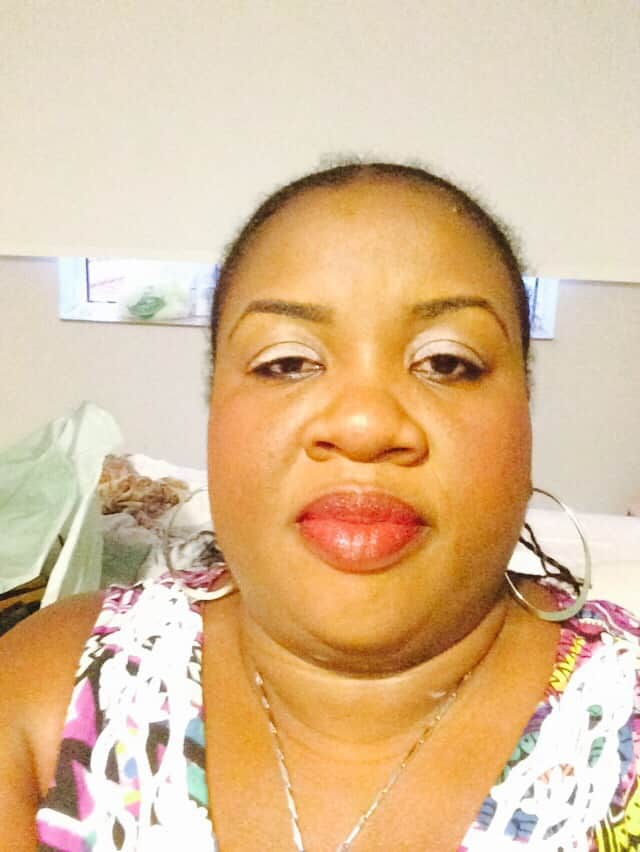 Danny Ofori-Akuffo, of Kennington, says he is "totally destroyed" by the tragic event.
"I can't live without Tanysha and I don't know how I'm gonna live again," he told ITV News.
"I don't know where I'm going to start my life.
"I'm totally destroyed. I'm totally finished.
"She's such a lady, she was not supposed to die that kind of death.
"You have no idea the way I feel. I feel I should die, not her."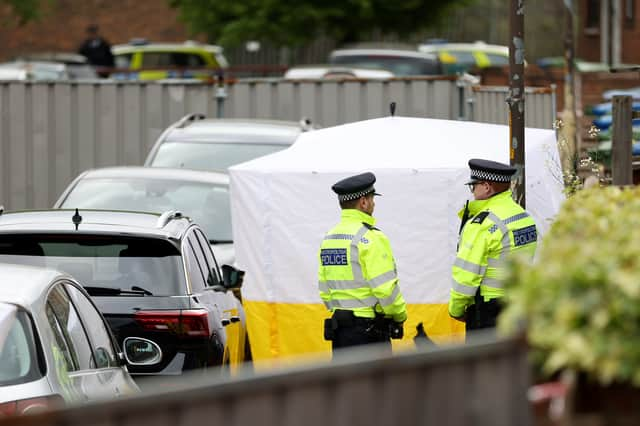 The couple had been married for nearly two decades, and Danny said the shock of what happened meant he hadn't slept or eaten since the event.
"I don't think I can live with any woman again. I can't tell," heartbroken Danny said.
"But all I know is I have lost something very, very, very good, something dear to my heart.
"I've got a deep hole in my heart.
"There's nothing that can fill that hole until she comes alive, to feel three of them come alive.
"My mum-in-law [Dolet] is just like a mother to me.
"She's such a lovely woman.
"There's nothing I could say."
A man, 28, from Lewisham, was found at the scene and Tasered so he could be detained.
He had been in a stable condition in hospital, but police today confirmed he had returned to a South London police station.
Scotland Yard said the suspect knew the family that was killed.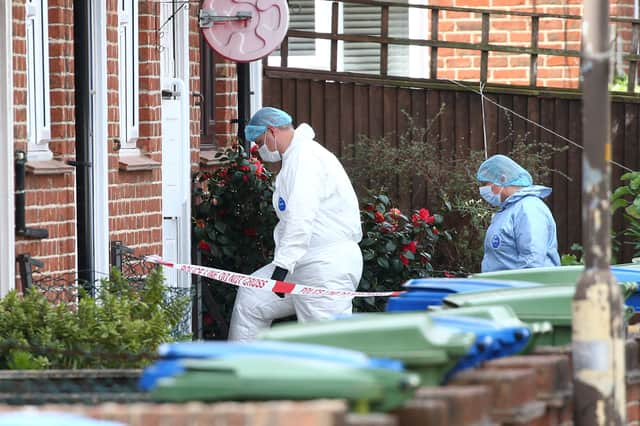 Danny told the MailOnline: "Dolet locks the door before she goes to bed and takes the key up with her every night so the attacker was unable to escape the house.
"Tanysha stayed with Dolet because she was being treated for cancer. I tried calling her a few times on Sunday night but she didn't pick up.
"She eventually answered at 11.30pm and said she'd dozed off on the sofa but was now heading up to bed. Those were the last words I had with her."
Southwark Borough Commander Ch Supt Colin Wingrove confirmed that detectives were not looking for any one else in relation to the deaths at this stage.
Special post-mortem examinations took place yesterday and will continue today, after which formal identification is due to take place.
Police said made a "dreadful discovery" when they broke down the door of the couple's house in Delaford Road, South Bermondsey, at 1.40am on Monday.
Despite the efforts of emergency services, the victims were pronounced dead at the scene.
Det Ch Insp Linda Bradley, who leads the investigation, said: "This was a truly horrific incident and I fully recognise that the distress for the family and the community will be overwhelming.
"We are conducting a thorough and detailed investigation into the facts and we are appealing to anyone who can assist with any information to come forward.
"If you know anything or saw anything that you think might help us piece together the events which led to this, then do not hesitate, please call the police.
"You can also call Crimestoppers if you do not want to give your name."
"We deeply appreciate all the help we have already received from local people and I would like to thank them for their patience and support in what is likely to be a protracted inquiry.
"We are moving as fast as we can at the scene, but we need to ensure we uncover all the facts and secure every bit of necessary evidence and this may understandably take some time.
"We are aware that we have family, friends and a community that are all asking questions, we are determined to give them the answers they deserve as soon as possible."
Any witnesses or anyone with any information is asked to call police on 101 or contact via Twitter @MetCC. Please quote CAD 406/25APR.
To give information anonymously contact Crimestoppers on 0800 555 111.