Armed police have shot a man who was reportedly brandishing a gun in Greenwich.
Scotland Yard said it received multiple 999 calls around 2.30pm, reporting that a man had a firearm in Creek Road.
Onlookers said it appeared the bullet hit his torso, as afterwards police were treating his back and his chest.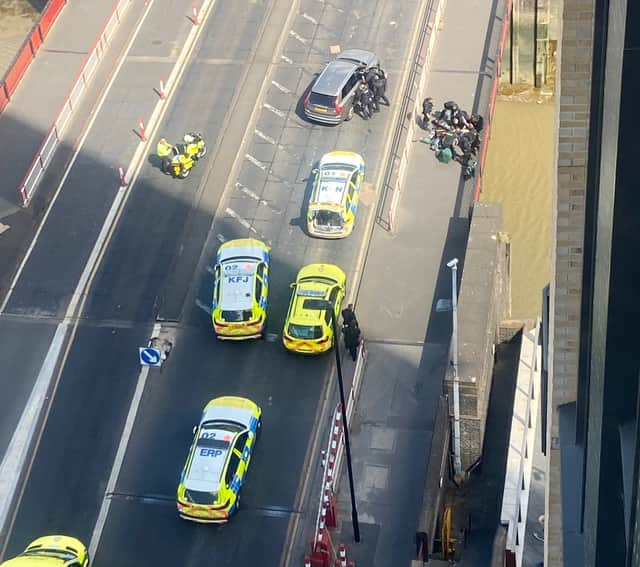 The man who was shot was treated at the scene before being taken to hospital. Police said his injuries are "not believed to be life threatening".
There were no other injuries reported.
The Met has said: "Significant cordons are in place. We ask members of the public to avoid the area.
"While the investigation is in its early stages, this incident is not believed to be terror related or that there is an ongoing threat to the wider public.
"The Directorate of Professional Standards and the Independent Office for Police Conduct have been informed and an independent investigation has been launched."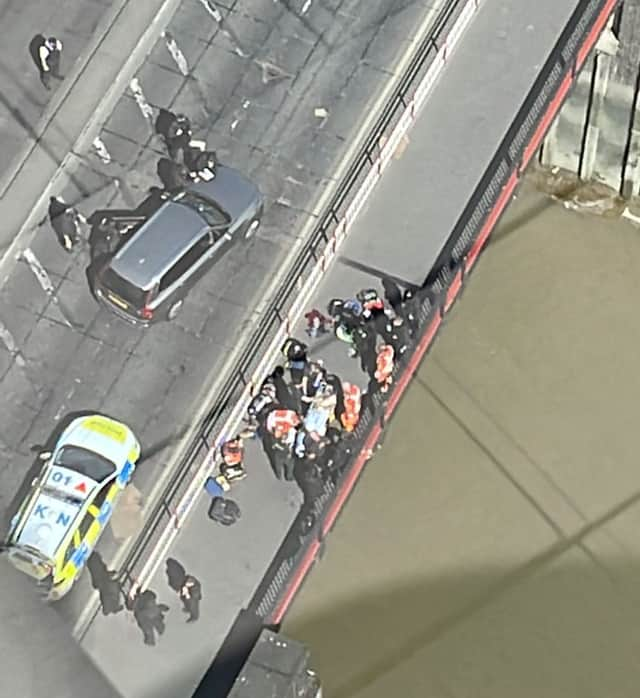 Forensics units and armed officers remain at the scene combing the area for evidence.
Gemma Rose, whose flat overlooks Creek Road, said she heard a bang and thought there had been a car crash.
"I heard a lot of shouting - which I didn't think anything of - and then 10 seconds later there was a big bang, and I thought a car had gone into the bridge because it sounded really loud," she told LondonWorld.
"A few minutes later there were loads of police sirens, so I went to the window of our flat and I could see a guy on the floor receiving medical attention by about six police officers."
Gemma said she thought what looked like the gunshot wound was in his torso.
"They had him on his side, and he had what looked like a wound in his back, but they were also treating him on his front," she explained.
"Two ambulances arrived and two armed police trucks, and loads of armed police came out."
Gemma explained that then officers cordoned off the bridge, which crosses over Deptford Creek to link Deptford and Greenwich.
A grey car was left in the middle of the road, which Gemma says was being searched thoroughly.
"They stripped the guy of his clothing to give his medical attention, and put a safety blanket over him and put him into the ambulance," she continued.
"I think he must have been stable at that point because they didn't seem in a rush to get him out."