Exclusive: Muslim women fearful after Sabina Nessa death
One resident told LondonWorld that Sabina Nessa's attack was 'harassment for Muslim women'.
Watch more of our videos on Shots!
and live on Freeview channel 276
Visit Shots! now
Members of the Muslim community in Kidbrooke have expressed concerns that Sabina Nessa could have been targeted because of her religion.
However members of the local Muslim community have expressed concerns that she could have been attacked due to her religion.
"The community is feeling sad, this is some kind of harassment for women, especially for Muslim women," a Bengali woman, who wished to remain anonymous, told LondonWorld.
"We all want some kind of security at the moment, this is a very nice place but still this happened here.
"It is scary for the community and also the Bengali community, because from her name it sounds like she was a Bengali girl.
"Women are not safe anywhere, especially in this country - I didn't think it would happen.
"I feel very scared and sad as she was just a young girl."
LondonWorld has approached Scotland Yard to ask whether Ms Nessa could have been targeted over her religion.
Police believe that Ms Nessa was making her way through Cator Park towards The Depot bar in Pegler Square, Kidbrooke Village where she planned to meet a friend at around 8.30pm on Friday September 17.
She never arrived at the pub and is thought to have been murdered as she walked through the park.
"It is quite a shock to be honest, but in the particular area where that awful thing happened, people use it all the time," a woman, who gave her name as Mia, told LondonWorld.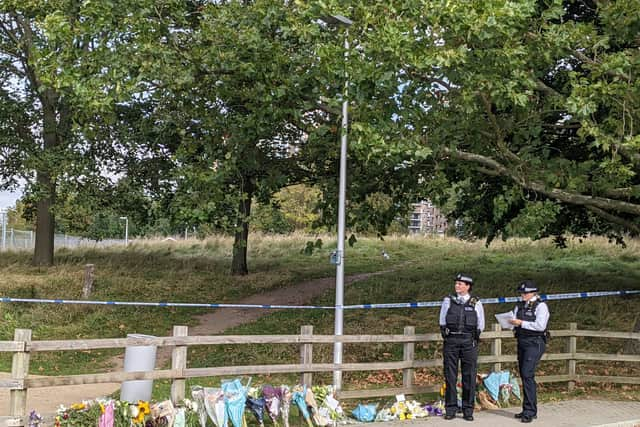 "There's a local Sainsbury's in the area so there's lots and lots of people around.
"Today I didn't want to go on my own so I brought my son with me.
"We need more police patrols in the area.
"I don't know where the cameras are situated or anything like that, if the area is going to be monitored properly."
Police have said that Ms Nessa's killer could attack again, although there is no information to suggest that this is imminent or likely.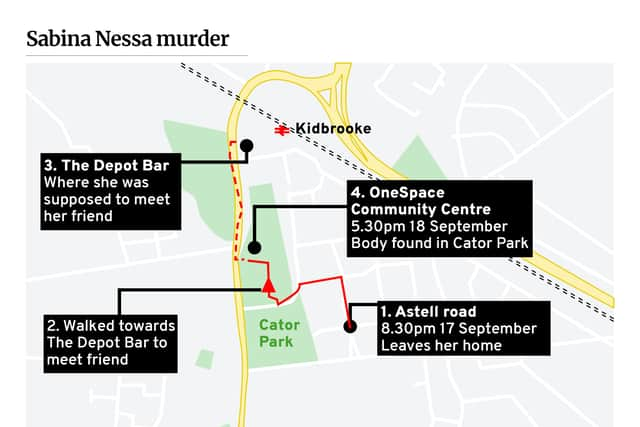 Det Ch Supt Trevor Lawry said: "It's always a concern that it may happen, but that's not something that we have any intelligence on at this time."
Det Ch Supt Lawry added: "The streets are safe for women, I'd like to reassure the public around that, I'd like to make sure that people are free to walk around free from fear and my officers will make sure that that can take place.
"We're listening to people, we're understanding where people are feeling not so safe and we're putting out patrols to make sure that we do that.
"This isn't just a policing issue, there's lots of issues to be able to make people feel safe in an open space and we're working with our partners to ensure we do that."
A man in his 40s has been arrested and released under investigation, however Det Ch Supt Lawry implied that the attacker was still at large.
Police are still appealing for information to find the killer of the primary school teacher.