It is understood he had moved to London two years ago and was planning on returning to Brazil in December.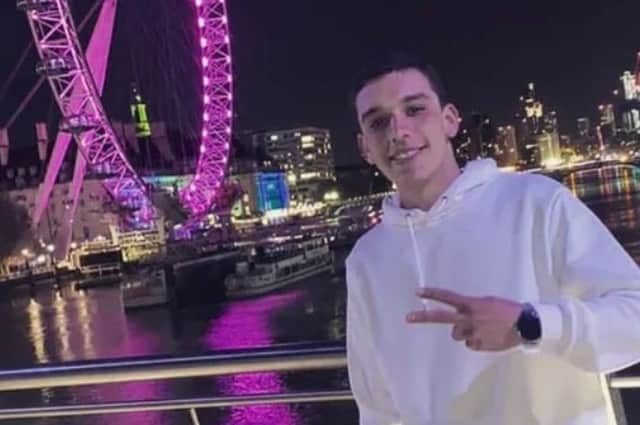 Speaking from her home in Brazil, Mr da Silva's mother Rosângela Messias de Sousa, 46, said: "I went into despair, screamed, fainted. It's very sad, my heart is bleeding. It hurts everything."
She told TV news channel G1 Goias that her son was "cheerful, outgoing and smiling".
"On Sunday I was talking to him. We used to talk every day. I would always ask the Holy Spirit to guide him on the roads.
"I can't believe this happened in a city like London, which is supposed to be a first world city," she said.
His stepfather Cirilo Antonio Machado, 66, added of Mr da Silva's death: "They hit him at the time of his escape.
"He was very polite, sweet, full of friendships and hardworking."
Ms De Sousa learned of his death through close friends.
The family are now looking for ways to transfer his body back to their hometown of Petrolina de Goias near the Brazilian capital Brasilia.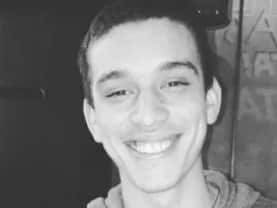 A GoFundMe page which has already raised over £6,400 has been set up to cover the funeral costs and to transport his body back home.
Police said two cars were involved in a chase when one hit a moped and a number of parked cars.
A man then got out of the crashed car and was chased and shot dead by a gunman from the second car.
Armed police and ambulance crews discovered the two men injured and both were pronounced dead at the scene.
Residents have claimed that 12 shots were fired between a car and moped, with roads in the residential area remaining closed and a crime scene cordon in place.
So far, police have made no arrests.
An investigation is underway by homicide detectives from the Met's Specialist Crime Command.
Ch Supt Colin Wingrove said: "I am shocked and saddened by this incident.
"Our thoughts are with the families and friends of the two young men who have tragically lost their lives.
"This incident will cause a great deal of concern throughout the local community and across London.
"We are supporting Specialist Crime detectives, who are working at pace to confirm the specific sequence of events and identify and arrest those responsible.
"Local officers are on the scene and patrolling the local area to speak to local residents, seek witnesses and provide visible reassurance.
"I would urge anyone with any information however small to come forward to help bring whoever is responsible to justice."
Anyone with information is asked to call police via 101 quoting reference CAD 6166/30Oct. To remain anonymous call Crimestoppers on 0800 555 111.