Cost of living crisis: What is Bleak Friday and how can you keep bills down?
Dubbed 'Bleak Friday', energy bills, broadband costs, water bills and council tax all increase today, while creeping inflation, food, and fuel price rises are set to further hammer spending power.
Watch more of our videos on Shots! 
and live on Freeview channel 276
Visit Shots! now
Londoners are facing a squeeze to living standards as rising costs hit the public today.
Dubbed 'Bleak Friday', energy bills, broadband costs, water bills and council tax all increase today.
While creeping inflation, food, and fuel price rises are set to further hammer spending power.
MPs have also received a pay rise of £2,200 today, while their constituents face price hikes.
What is Bleak Friday?
Friday, April 1, has been dubbed 'Bleak Friday' as it's when price and bill rises take effect.
Energy bills are increasing as the price cap - the highest price suppliers in England, Wales and Scotland can charge households - is being raised, so firms can charge upto 54% more.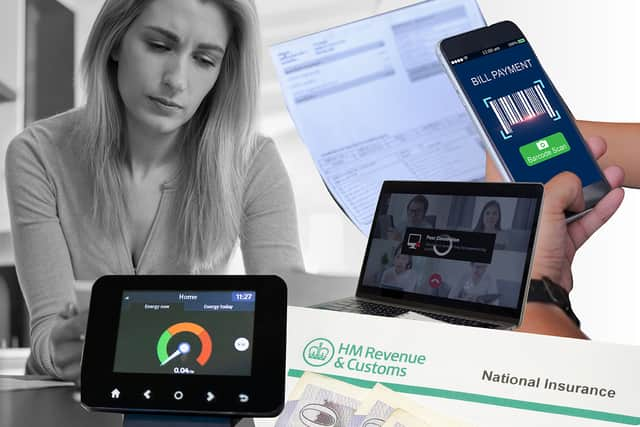 Council tax rises are also increasing from today, while water bills are rising and, in England, lateral flow coronavirus tests will no longer be distributed for free.
It comes ahead of the end of the tax year, which falls on April 5, 2022.
Why is this happening?
UK inflation - or simply, how much things cost - has risen at its fastest pace in 30 years.
The measure reached a new 30-year high, rising for the seventh month in a row and hitting 6.2% in February 2022, the highest for any month since 1992.
It's been put down to rising clothes, fuel and energy costs, piling pressure onto consumers, and in part due to the global impact of the Russian war in Ukraine.
Gas, oil and wheat markets have been affected and long-term effects of the pandemic and a shift in Britain's international trade relationships after Brexit are also affecting prices.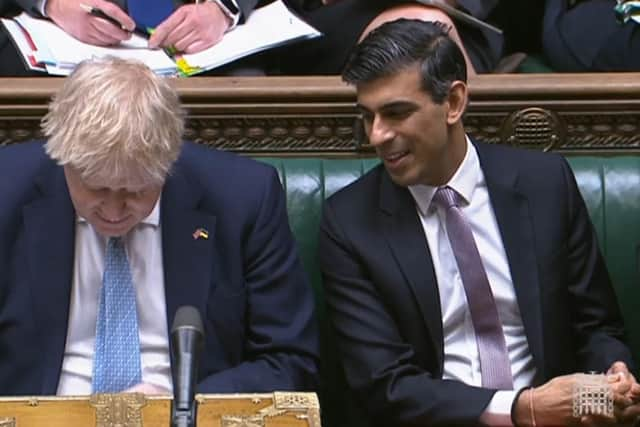 It's thought the consumer price index (CPI) will reach 7.25% in April - the highest since 1991.
But opponents say these measures alone will not cancel out the hike in energy costs.
What's gone up and how can you save money?
From April 1, approximately 18m homes - on standard tariffs - will pay an extra £693 a year. While prepayment customers - around 4.5m - will face average rises of £708.
People are advised to speak to their providers if they are having trouble making payments, and to find out what support schemes are open.
Regulator Ofgem says energy providers must work with consumers to ensure affordability, and the Priority Services Register is a free support service to help anyone who needs it.
To cut energy usage, take regular meter readings; use washing machines and dishwashers only when full and on eco-mode, turn down thermostats or install smart ones; use smart meters, eco shower heads and LED bulbs; and switch off appliances and lights.
Council tax across the UK is expected to rise by an average of 3.5% from April 1.
Average annual band D council tax in England will rise to £1,966 from today, a rise of £67.
The rise does not take into account the £150 council tax rebate for band A to D homes.
You can apply for a discount - which could be between 25% to 100% - or for the Council Tax Support scheme, or challenge your bill if you think you're being wrongly charged.
Typical water bills are set to rise by around £7, an increase of 1.7%, Water UK has said.
If you're looking to save money, you could consider a water meter to cut costs if you have more or the same number of bedrooms in your house as people.
The Save Water Save Money website also offers free water saving devices to households.
You can also shorten showers and turn off taps while washing up or brushing your teeth.
From today, free lateral flow tests for Covid-19 will no longer be available to the public.
Eligible patients and NHS health and care staff will continue to receive tests free of charge, as well as those at risk of serious illness from Covid-19, health secretary Sajid Javid said.
It is part of the government's strategy for living with the virus announced last month.
Boots are selling packs of lateral flow tests from between £3.95 and £17.
Mobile and broadband providers are also rising prices, with TalkTalk, Vodafone, O2, Three and Virgin Media are increasing bills from 7.8% to 11.7%.
Try haggling, compare cheaper deals online - or threaten to switch providers - but take into account any exit fees from switching to a cheaper service.
Car tax - or vehicle excise duty - is also increasing in line with RPI (an inflation measure).
First year tax for the most polluting cars (over 255g/km of CO2) will be £2,365 in 2022/23.
Other rises
National Insurance contributions rise from April 6, with workers paying 1.25p more in the pound. The government said this will help the NHS recover from Covid-19 and fund social care, and in July, the amount you can earn before paying NI goes up.
Pubs are warning the price of a pint could go up by 50p, with Londoners paying upto £7.
Royal Mail will hike the price of its stamps from April 4, with costs to rise by up to 10p, while free car parking for NHS hospital staff in England will end on Friday, April 1.
Cadbury has reduced the size of Dairy Milk sharing bars by 10%, but kept costs the same.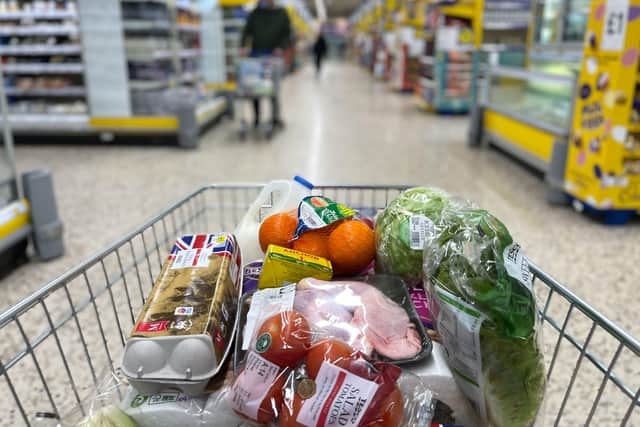 And figures for February show food inflation increased by 5.3% year-on-year, with milk, fresh meat and coffee reporting particular sharp rises.
Petrol and diesel costs are also soaring, due to the war and sanctions imposed on Russia, with UK drivers paying £1.64 for a litre of petrol and £1.77 for a litre of diesel, the RAC says.
The income threshold to repay student loans dropped from £27,000 to £25,00, while childcare costs are spiralling, with a Mumsnet and Pregnant Then Screwed survey revealing 43% of working mothers are considering giving up work due to unaffordable nursery fees.
Real terms cuts to benefits and pensions are also set to come in, as increases to these do not match the rising costs of living, risking pushing the vulnerable into poverty, activists warn.
What have charities said?
Poverty campaigner Jack Monroe has warned people are "petrified" and are doing "the most absurdly unthinkable things" to survive the impact of rising prices and bills.
While financial expert Martin 'Money Saving' Lewis told BBC 5Live: "I have to be blunt, the country needs more help. We are a first-world rich nation and I am on your radio station talking about how people are going to survive, as whether they choose to freeze or starve. And I don't think that is right."
And the Resolution Foundation has warned 2.5m households will fall into "fuel stress".
Economist Jonathan Marshall, from the charity, said: "With the price cap expected to rise sharply again on October 1, a further 2.5 million households could fall into fuel stress this autumn, unless more support is provided."
What are politicians saying?
Sadiq Khan said: "I'm deeply concerned about the impact the soaring cost of living is having. I hope anyone who is struggling will find the new Cost of Living Hub a useful resource."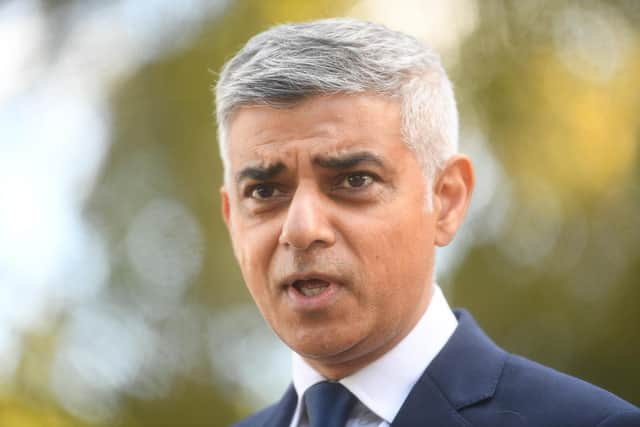 Labour's shadow secretary for climate, Ed Miliband said: "On the day when energy bills rise by record amounts for millions of families, it is shameful that Boris Johnson and Rishi Sunak are refusing to support the British people facing a cost of living crisis."
Liberal Democrat energy spokesperson Wera Hobhouse said: "Meagre support from the government so far will barely make a dent in eye-watering increases to people's energy bills. It is a pitiful response to the cost of living crunch facing families around the country."
Green Party co-leader Adrian Ramsay said: "People are already struggling under the rising cost of living and tomorrow will mark another blow to those who are forced to choose between heating and eating. The government has utterly failed to help people in fuel poverty."
Announcing his spring statement last week, chancellor Rishi Sunak said: "This puts billions back into the pockets of people across the UK and delivers the biggest net cut to personal taxes in over a quarter of a century.
"I have been able to do this because of our strong economy and the difficult but responsible decisions I have had to make to rebuild our finances following the pandemic.
"Cutting taxes means people have immediate help with the rising cost of living, businesses have better conditions to invest and grow, and people keep more of what they earn."