Harold Wood, Havering: U-turn on cladding work needed after Government-ordered review
The government asked for reports recommending work on six buildings to be reviewed, after finding none of them were "reasonable nor proportionate".
Watch more of our videos on Shots! 
and live on Freeview channel 276
Visit Shots! now
Leaseholders living in an east London block have been told their homes will no longer need costly remedial works, after a government intervention forced a review of the building's safety report.
None of the blocks concerned qualify for the government's fund to replace flammable cladding, as each are under 11m tall.
The government says buildings beneath this height are unlikely to require expensive remediation, though campaigners contest this, with residents trapped in increasingly expensive homes they are unable to sell or remortgage unless the works are complete.
Of the six on the Kings Park estate, leaseholders in four had been issued consultation notices, indicating they would have to pay thousands of pounds to replace the flammable cladding on their homes.
Those living in the other two had not received any estimates, but concerns remained due to having received Fire Risk Appraisal of External Walls (FRAEW) reports indicating works were necessary.
One of those two blocks, Blackthorn House, has since had its report re-assessed by fire safety consultants TriFire, and has been issued a B1 EWS1 certificate, meaning no remediation is required.
Julia Lopez, the MP for Hornchurch and Upminster, said she hopes leaseholders will now be able to re-mortgage or move if they wish.
"As with previous updates, as new blocks on the Kings Park estate are freed from remediation requirements my team and I are mindful of those on the estate which have not yet reached this position," she said. "We continue to engage with leaseholders and all relevant stakeholders to make progress on outstanding cases."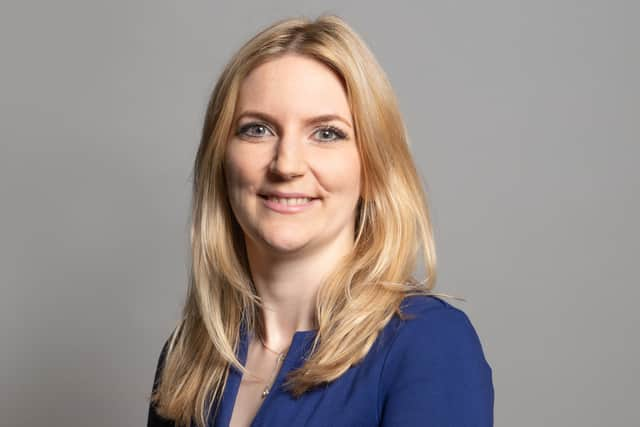 Suzy Spilling, spokesperson for the Non-Qualifying Leaseholders campaign group, said: "Whilst we welcome that things are moving in the right direction, there needs to be a much quicker and better process to deal proactively with the issues facing under 11 metre buildings with safety defects.
"DLUHC continue to state that they will review all adverse EWS1 assessments for such buildings on a case-by-case basis and we are hearing from many of our members that the length of time it is taking is painfully slow.
"Residents in potentially unsafe buildings, whose lives have been on hold for years, must be able to have confidence in a risk assessment process that is consistent and fit for purpose. How can leaseholders have confidence when one assessor gives a different assessment from another – how do they know which one is correct?
"DLUHC must also explain who should pay for multiple assessments if they are substandard, and what action they are taking to address the issue of certain companies that have regularly been found to produce substandard reports, which continues to cost leaseholders dearly.
"It goes without saying that we still need assurances that the government's approach to under-11m buildings will be accepted by insurers and mortgage lenders, so that all innocent leaseholders can move on with their lives with no extra costs incurred because of a lack of remediation and confidence is restored in the market for low-rise flats."
Stephen Wiles, managing director at Prime Property Management, which works with the two blocks not issued cost estimates including Blackthorn House, said the new rating means "residents can be assured that the building is safe. We will continue to manage the day to day fire safety assessments/maintenance as required".
A DLUHC spokesperson has previously said residents "must be the number one priority during any remediation", and that the department expects freeholders to try and recover costs from those responsible for building the homes, not from the leaseholders.
Blackthorn House is not the first block on the estate to have its EWS1 rating amended after initially being told works were necessary. Freesia Lodge had its rating changed after residents had pushed for a peer review, while Bell Flower Lodge, located directly opposite, was also deemed to not require remediation following a re-inspection.