A woman who was diagnosed with Stage 3 ovarian cancer has spoken of attempting to cycle to her chemotherapy appointments due to the spiralling cost of living.
Debbie Potts, 55, from Kensington was forced to give up her job as a virtual assistant when received her diagnosis in August 2021, which put huge financial pressure on her and her partner.
"Our whole world was affected when I was diagnosed," Debbie told LondonWorld.
"My partner Dan had to cut his work to part time to take care of me, and when I don't work there's no money coming in, so for nearly eight months we had just a quarter of our usual earnings coming in."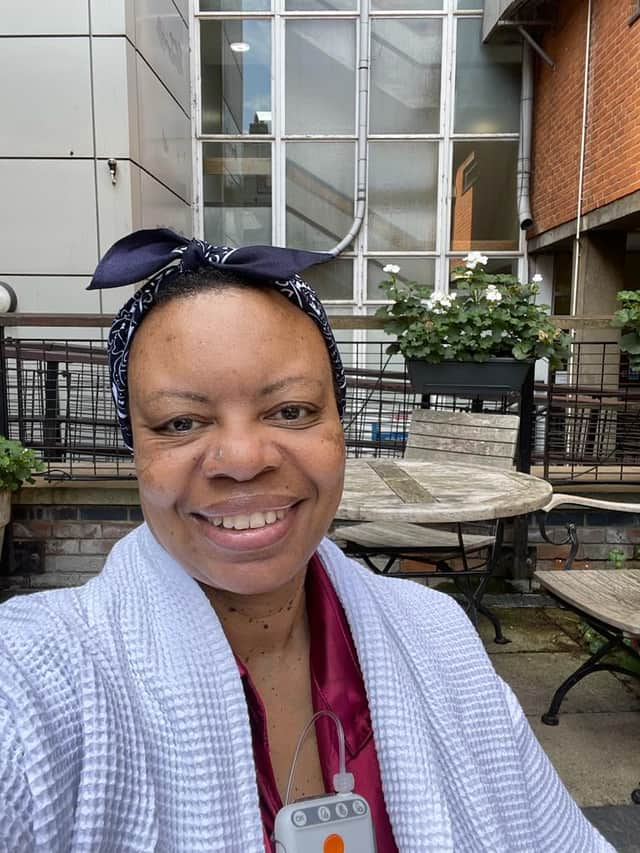 As Debbie was receiving her treatment during the pandemic she had to take Ubers and taxis to her appointments to avoid taking public transport.
"We had to make the decision of whether to turn the heating on or save the money for our Uber rides to and from the hospital.
"I struggled with travel costs so much that I even tried to cycle to my chemo appointments, but I was so exhausted by the treatment that I couldn't do it."
After several months of resisting asking for help Debbie reached out to Macmillan for help.
"I was first just looking for emotional support, I was just so low."
Macmillan offered Debbie an emergency financial grant to help with transport and heating costs.
"They offered me some financial support and within three days they had put £750 into my account," she said.
"They turned what could have been a really bleak winter into hope.
"When I got home from my chemotherapy we could put the heating on.
"It's such a small thing but it made such a huge difference to my recovery."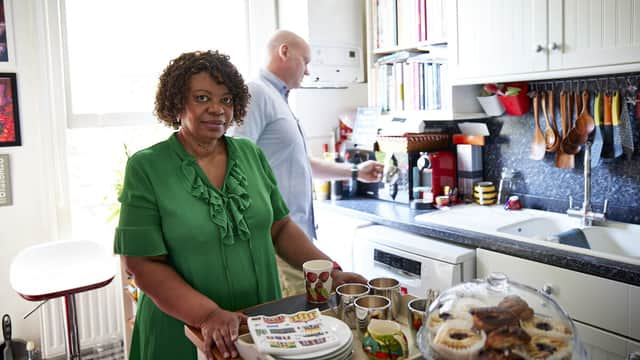 Research from cancer charity Macmillan shows that 83% of people with cancer in the UK experience some kind of financial impact from their diagnosis, and for those affected, this reaches an average of £891 a month, on top of their usual expenditure.
Macmillan said it gave away more than £1.2m to London cancer patients in 2021, an increase of 21% on 2020. It expects demand to increase this year.
"Macmillan stepped in at the very precise time that we needed them," said Debbie.
"As a cancer patient, you need to focus on your recovery and having a positive mindset is almost half of your treatment plan."
After having a full hysterectomy in January 2022, Debbie was told the following month that she was cancer free.
However in June, while on holiday in Sweden visiting her partner's family she received the devastating news from the Royal Marsden that they had found two other masses in her pelvic area.
After further surgery, which involved doctors cutting out 15cm from Debbie's intestine to remove cancerous cells and having to have a stoma fitted, Debbie is on the road to recovery.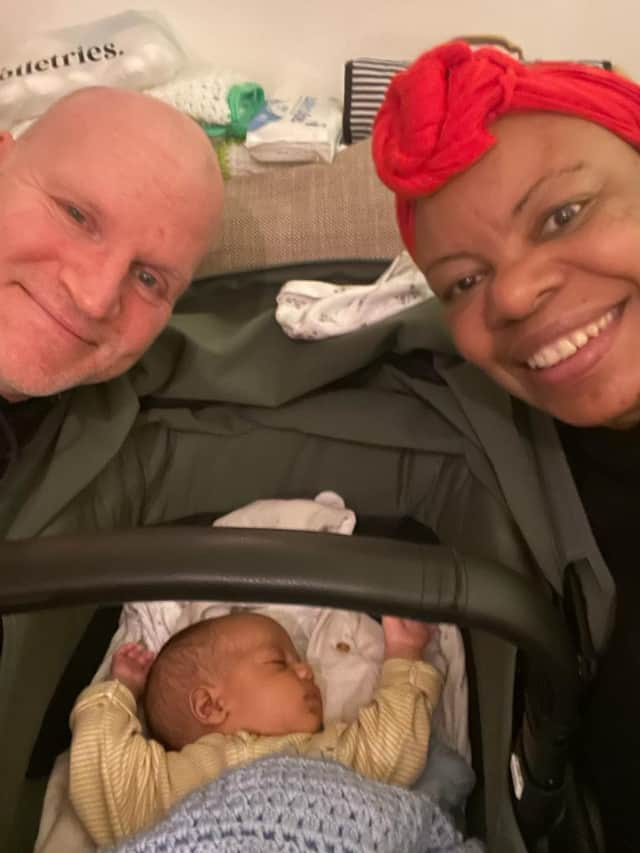 She has also recently become a grandmother to little Rudo, who was born on November 7 2022, which she said has given her the greatest joy.
The cost of living crisis has prompted Macmillan to launch its first-ever emergency grants appeal to help cancer patients in London with a one-off payment of £350. You can donate here.
A spokesperson for the Department of Work and Pensions said it was "committed to getting people the support they're entitled to as quickly as possible, and we will backdate awards to ensure no one misses out".
They said they were also opening up assessments by phone and video, and clearance times had greatly improved, returning to pre-pandemic levels.
"We are also protecting the most vulnerable households across the UK - saving households around £1,300 on energy bills this winter and providing a further £12bn of direct support in 2023-24, including £900 worth of cost of living help for those on means-tested benefits."