London's residents and visitors are now used to the iconic view as the Millennium Bridge across the River Thames leads up to St Paul's Cathedral, but in recent times a building site next to it has also become a subject for photographers.
One Millennium Bridge will sit to the east of the bridge on the Northbank, and will be home to a restaurant and cafe with panoramic views.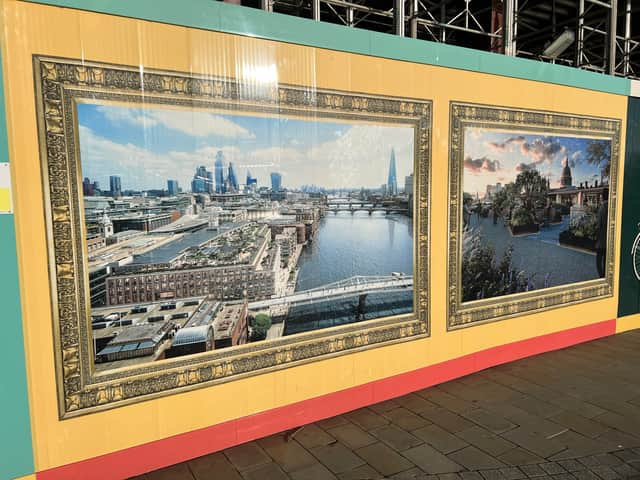 It will feature 29,000 sq ft of outdoor space, with the rooftop garden one of the largest in London, split between public and office use.
Developers Beltane and Angelo, Gordon & Co's project will provide 250,000 sq ft of sustainable workspace.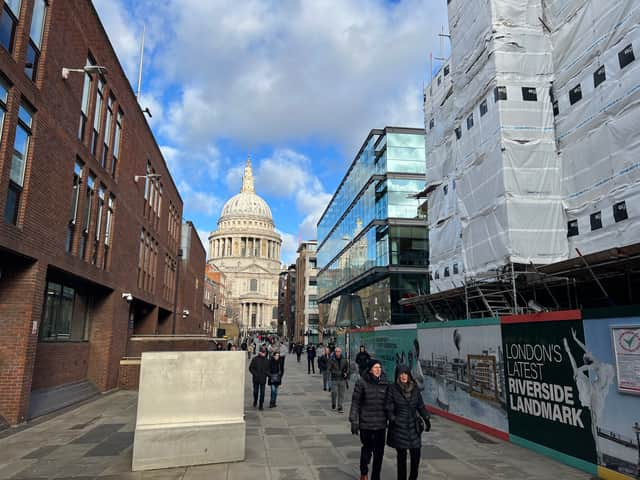 According to companies behind it, One Millennium Bridge will be "fully electric" and will achieve a 61% reduction in CO2 emissions over the baseline building - beyond the 35% in the London Plan.
Although the site looks like a new-build, the project retains 69% of the existing structure.
It was approved by planners at the City of London in March 2021, having received 16 objections.