Archway Hospital development: Old Holborn Union site in Highgate Hill could get new homes and tower block
SevenCapital plans to redevelop the Archway Hospital site - the former Holborn Union at the foot of Highgate Hill.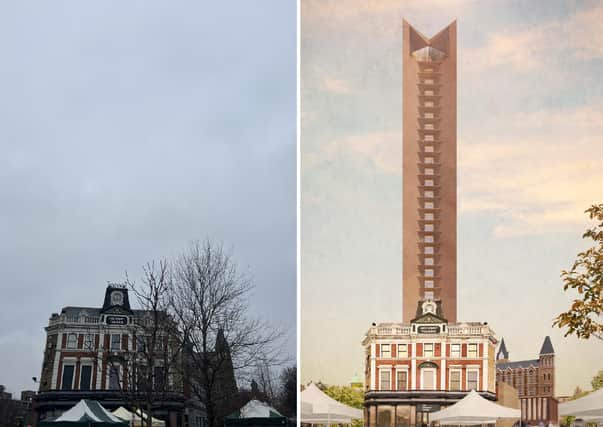 A proposed development in north London could see a 36-storey tower rise above The Archway Tavern at the top of Holloway Road.
SevenCapital acquired the site known as Archway Hospital - the former Holborn Union at the foot of Highgate Hill and Archway Road - in July 2021.
A summary of plans for the site have been published, including 250 new homes - half designated affordable - and a 36-storey accommodation block for 300 students.
The company's prospectus describes the project as a "high quality and well-designed scheme which responds to the local area and integrates with the town centre".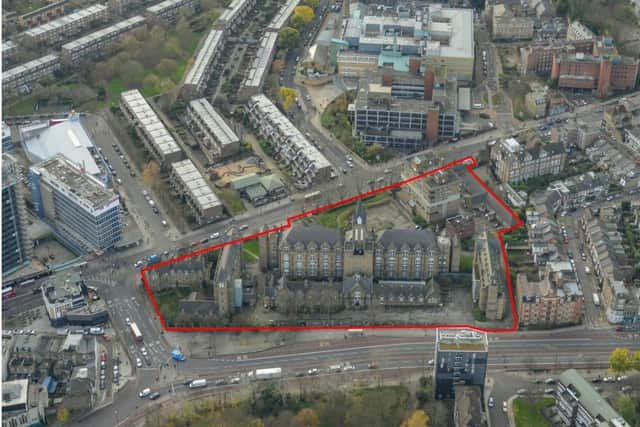 It says the scheme would make a "valuable contribution to Islington's housing needs" and that a benefit would be : "Preserving and restoring key historic buildings, delivering significant heritage benefits."
Eyebrows have been raised about the size and artist's impression of the student block which would be clearly visible from Holloway Road and parts of Highgate.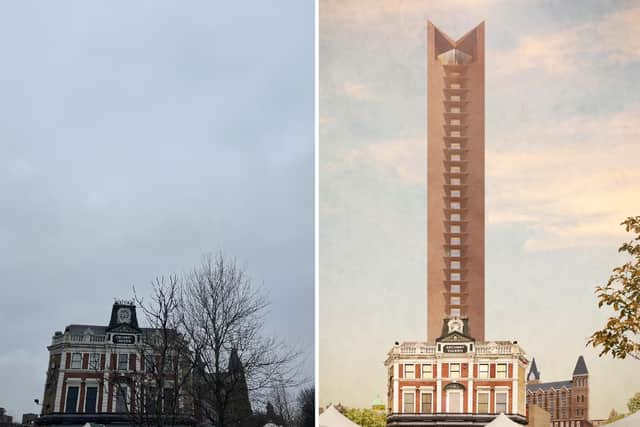 ArchwayStreets tweeted: "We really want the site to be redeveloped – and the other blocks seem grand, height wise…but the southern one is like…ridiculous."
One user replied: "That's ridiculous, ugly and not in keeping with the local architecture."
Another questioned: "Why does it need to look like that I wonder? How is it justified in that location?"
They wrote: "The obvious comparison is to say it looks like the tower where the Eye of Sauron was located. Umm, actually, it looks more like Orthanc than Barad-dûr."
Highgate Society has said it is considering how to respond to the proposals.
The developer describes the tower as a "new landmark building delivered at the apex of the site, to support 300 student accommodation rooms".
SevenCapital has been approached for comment.