3.5 million meals given to school children from low incomes families over summer holidays says City Hall
City Hall says 5.5m meals in total have given out so far over school holidays and weekends since April.
Watch more of our videos on Shots! 
and live on Freeview channel 276
Visit Shots! now
Over 3.5m free meals were provided to children from low-income families across the capital during the school summer holiday, according to City Hall figures.
The mayor of London's office said Sadiq Khan's £3.5m emergency free holiday meals programme has benefitted hundreds of thousands of low-income families since it was launched in April.
City Hall says 5.5m meals in total have given out so far over school holidays and weekends so far.
A recent YouGov poll, commissioned by City Hall, shows 24% of parents or carers with children under 18 are 'financially struggling', with 60% stating that they are having to go without their basic needs and/or relying on debt (8%), struggling to make ends meet (16%) or 'just about managing' (36%).
In September the mayor's free school meals programme across London was also launched, with up to 287,000 primary school children at London's state schools receiving free school dinners.
City Hall says this will save families around £440 per child across the year amid the spiralling cost of living crisis.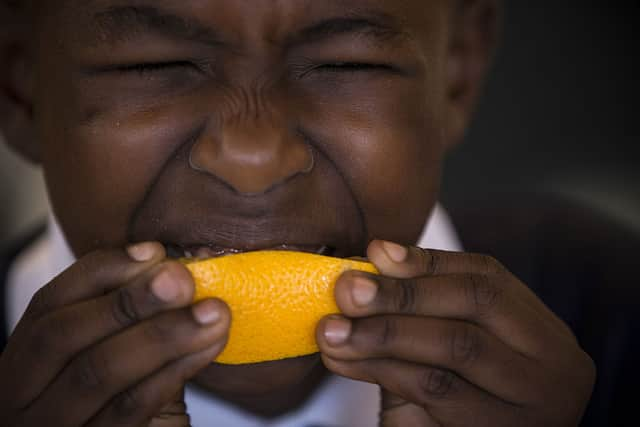 The mayor, who received free school meals as a child said: "It's shocking that so many Londoners are struggling to feed their families due to the rising cost-of-living. That is why I have provided more than £3.5m in emergency funding to help hundreds of thousands of Londoners feed their families during the school holidays and at weekends, and have ensured all primary school children at London's state schools are offered free school meals this year.
"I'm hugely proud that more than 5.5m free holiday meals have been given to Londoners so far since April, with more than 3.5m delivered during the summer holidays alone, but more has to be done to help.
"I will continue to do all I can to support Londoners in need, as we build a fairer city for everyone, but I urge the government to step up and use its powers fully to ensure children aren't going hungry."
Charlotte Hill OBE, CEO of The Felix Project, said: "We understand that so many parents felt really worried about how they would afford to feed their children during the long summer break. Holidays are always a busy time for support services like food banks, pantries and holiday programmes – who we know are already stretched – every single organisation we support wants more food and there are over 650 more on our waiting list – all in desperate need.
"We are delighted that over the summer holiday – thanks to support from the Mayor of London - we have been able to help deliver this incredible number of meals that will have helped so many during these challenging times."
Emma Best AM, City Hall Conservatives health spokesperson previously said: "While I welcome more children having access to free school meals this year, the reality is that many lower income families will be hit hard by a 57% increase in Sadiq Khan's Council Tax since 2016 and his £12.50 daily ULEZ charge.
"This one-off package has completely missed secondary school pupils, meaning that lower income parents of older children are paying for wealthier families' younger children.
"If the mayor genuinely wants to help the poorest families, he should be focusing on those most in need across all schools."