Get a pint in the Troubadour on the Old Brompton Road, and you can help but feel like you're stepping into London musical history.
Dozens of instruments, such as guitars, banjos and drums, hang down from the roof, surrounding punters with artefacts from the past.
The iconic pub has hosted numerous historic moments, including Bob Dylan, Paul Simon and Jimi Hendrix's first concerts in the capital.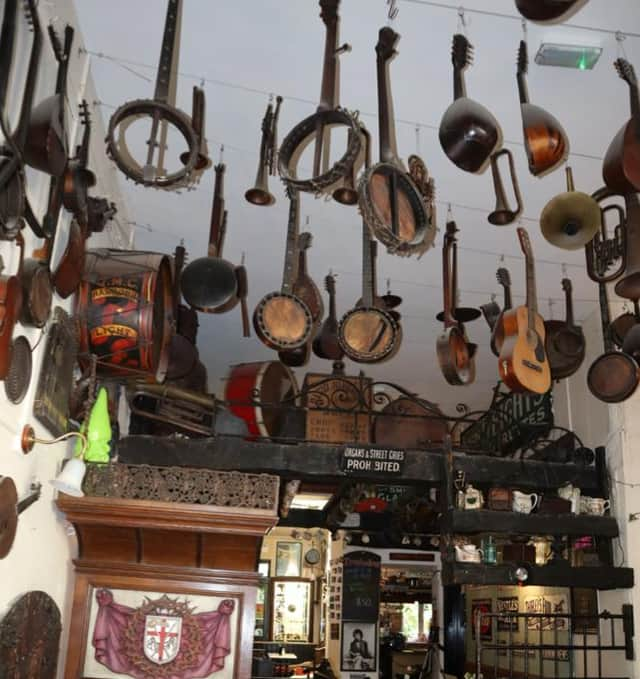 In 1962, not long after releasing his eponymous first album, Dylan was in London.
"At the time, Earl's Court was a sort of hub for the folk music scene," Ian Screeton, manager of the Troubadour, told LondonWorld.
"When Bob Dylan was coming to London he asked where he should go.
"He was automatically told to go to the Troubadour, where he would meet like minded people."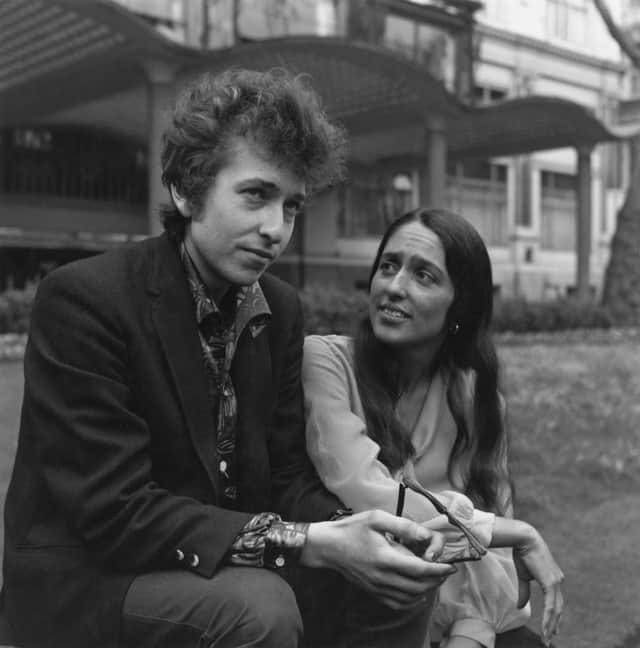 After a gig by resident band The Men, Dylan headed onstage for an impromptu jam session attended only by Troubadour staff.
"Ever since then it's just been a go to place for musicians knowing they are going to meet like minded people," Ian said.
Paul Simon and Jimi Hendrix played their first UK gigs at the pub, while more recently the Chemical Brothers and Florence and the Machine have graced the boozer.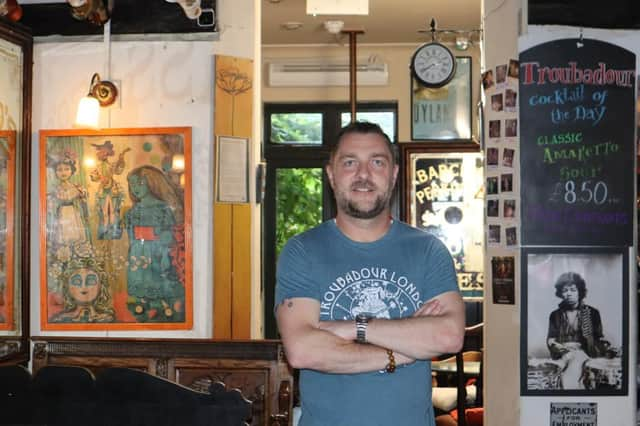 "What makes The Troubadour iconic is that over the years, since 1954 when it first opened as a coffee shop, it has attracted all different types of musicians from all different genres." Ian said.
"We have had folk nights, Spanish flamenco nights, leading up to today where we've had hip hop nights, we've had rock, punk. All genres have come here."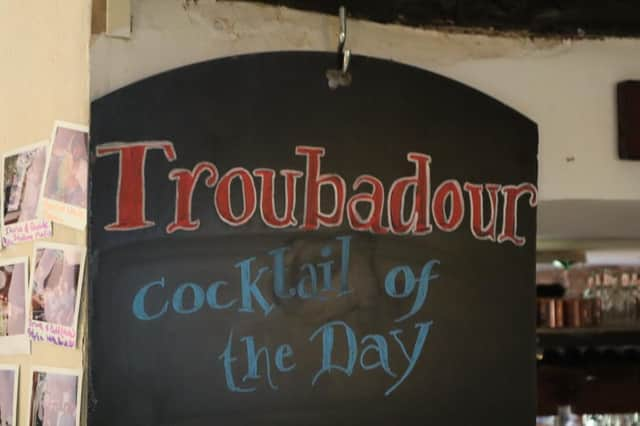 And Ian explained the people who come now are "a complete mix".
"People are coming from the old days, who had been coming for years, you can get from every background coming in here," he said.
"It's a laid back, relaxed, fun vibe - if you just want to come and hang out that's cool, if you just want to check out the jazz on a weekend that's cool, we have all the crowds coming here."