TfL: Tube fare changes mooted to protect finances, City Hall committee hears
The committee heard from a panel of experts on some of the challenges facing the setting of the mayor's budget for 2024/25.
Watch more of our videos on Shots! 
and live on Freeview channel 276
Visit Shots! now
Transport for London (TfL) may need to review its fare structure to meet changing travel habits if it is to improve its financial resilience, a local government expert has said.
Sir Tony Travers, a visiting professor at the London School of Economics (LSE) department for government and the director of LSE London, made the suggestion to City Hall's budget and performance committee in a session assessing the objectives and challenges facing the mayor's 2024/25 budget.
The £20.7 billion budget, which is set annually, delivers funding for the Greater London Authority (GLA) and five key bodies; TfL, Mayor's Office for Policing and Crime, London Fire Commissioner, London Legacy Development Corporation, and Old Oak and Park Royal Development Corporation. 
The committee this week heard from a panel of experts on what the mayor's priorities should be, and what questions should be asked to ensure it effectively directs funding to the areas needing it most.
On transport, which constitutes the mayor's largest expenditure, two of the most pressing issues raised were the ways in which travel patterns have changed post-Covid, and TfL's substantial reliance on fares, far more than almost any other comparable transport system.
Tom Pope, deputy chief economist at the Institute for Government, said: "A particular challenge there, if I can hone in on one thing, is the changing patterns of use, changing commuting patterns that are perhaps starting to settle down now after the Covid crisis and now a couple of years, or at least a year of recovery. And I think really working out what that means for TfL's financial model going forward, what elements of cross-subsidy, if at all, beyond fare income, is going to be needed to fund it. 
"Whether that means there need to be new approaches to TfL's fares, for example, I think is a really important challenge for this budget. Perhaps one that could wait one more year, to see if commuting patterns return to their pre-Covid norm, but certainly not much more than that."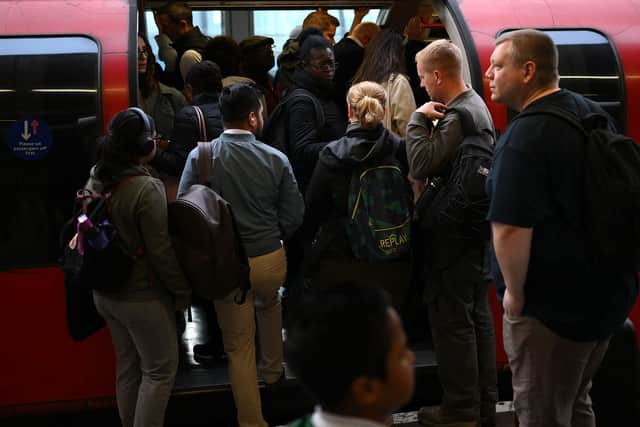 Sir Tony also raised the issue of TfL's income streams, and how its over-reliance on fares meant the authority was especially exposed during the pandemic.
"As we all know, TfL is one of the most fare-dependent public transport systems of its kind in the world, or was traditionally, and when at the depth of the pandemic 95% of TfL's fare income went, that clearly exposed it, as it did the national railway and other bus systems, to an enormous challenge. A bigger challenge than if it had raised more of its money from grants and subsidies."
While having more certainty from central government regarding funding is one way of making TfL's finances more resilient, Sir Tony said there is work the authority can do itself over the short time, including working out how to "maximise its fare yield".
This could involve reviewing how fares are structured, in particular the role of the morning commute.
"Maximising the yield of the heavy commute in the early morning has gone, and that begs the question of a potentially different fare structure, which economists will know more about than me, in order to maximise fare yield, while still being fair to fare payers," he said.
"If we return to a point where 100 or 110% of pre-Covid traffic is now there on a Saturday or in the evening, but only, I'm making it up, 60 or 70% on a Monday or Friday…that has implications for the fare structure in the medium-term, if not now." 
As well as fares, TfL generates income from a number of other sources, including the Congestion Charge, the Ultra Low Emission Zone (ULEZ) and commercial operations such as Santander Cycles and the IFS Cloud Cable Car.
Grants also form a sizable portion of its income, such as those agreed with the national government and the GLA precept, which is funded by council tax.