Andaz Liverpool Street review: indulgent Shoreditch hotel luxury with a sumptuous breakfast
Andaz Liverpool Street's delicious breakfast buffet quickly entered legendary status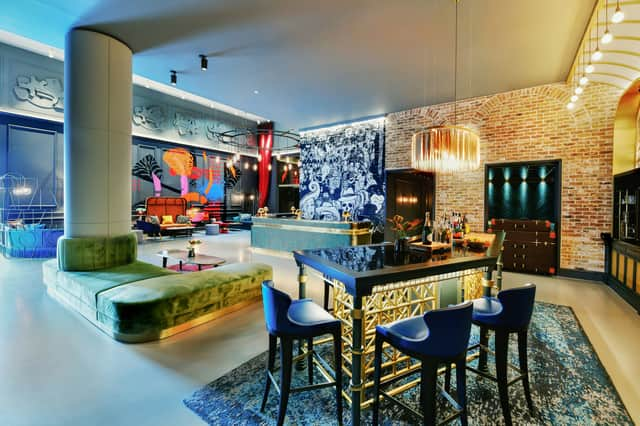 While most visitors to London focus on the West End, much of the best shopping, dining and nightlife can now be found in east London. So despite the relatively short journey from home, Andaz Liverpool Street seemed like the perfect spot to test out a summer staycation. And, until 3 September guests can get 20% off and a £50 dining voucher as part of the hotel's summer campaign.
It originally opened in 1884 as the Great Eastern Hotel, and you can easily see similarities in the exterior with the Houses of Parliament, which the architects also designed. The initial hotel had its own track inside Liverpool Street station, and was used to transport the daily provisions - including sea water for the spa's salt water baths.
The Great Eastern also makes a famous appearance in literature, as it is where vampire hunter Van Helsing stays on his visit to London in Bram Stoker's Dracula.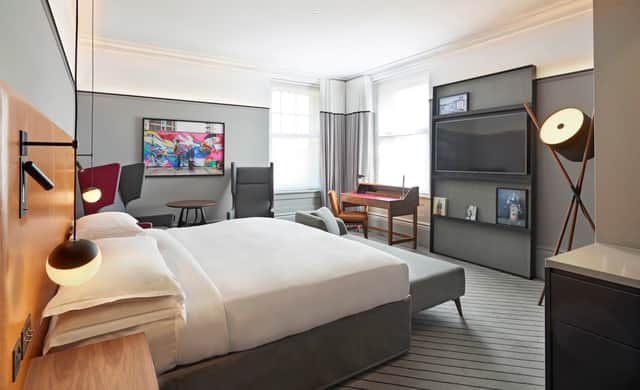 Now the luxury hotel, which is on the corner of Liverpool Street and Bishopsgate, is owned by global chain Hyatt, and has 267 spacious and modern guest rooms, as well as five different bars and restaurants for guests to enjoy.
However there are still plenty of nods to the hotel's history all across the site, from the grand reception to Rake's Cafe Bar. 
Arriving on a hot summer's evening, the complimentary glass of white wine was the perfect tonic after a long day's work. All guests can enjoy a tipple of red or white every day between 6pm and 7pm in the reception area, and on Fridays the hotel puts on DJs.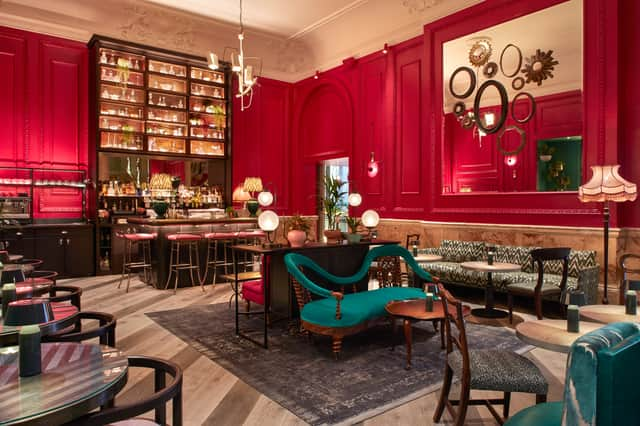 When you're staying at a hotel for a staycation, you want an element of luxury which elevates your visit from a night at home. The luxurious king-sized bed was soft and comfy, and the huge waterfall shower (there was no bath in our room) was incredibly relaxing. 
The complimentary mini bar is another nice touch. Importantly for a hotel in the City of London, the rooms were well sound proofed and there was no disturbance from outside noise.
Being located within walking distance of Shoreditch, Whitechapel and Hoxton - there are an array of incredible restaurants to choose from, with personal favourites of Manteca, Brat and St John Bread and Wine close by.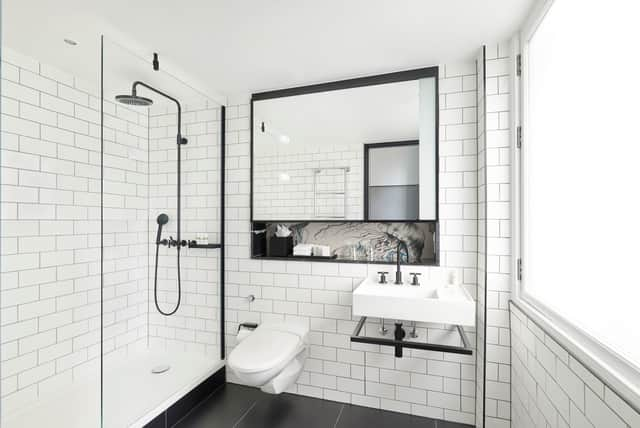 However we chose to try dinner at the Rake's Cafe Bar, one of the hotel's own eateries set in a grand central atrium. The prices - between £12 and £25 for starters and mains - are fairly reasonable for most pubs and restaurants in the area.
The starter of deep-fried calamari and shrimp was crisp and tasty, with a rich saffron aioli side. Seated amongst the bar's opulent stained glass windows, I chose the indulgent beef shortrib with barbecue glaze, truffle mash and peas. 
The beef was slow cooked to perfection and (I know this is a cliché) fell apart off the bone. The barbecue sauce, which I feared could be overpowering, wasn't too strong, and the potato had just enough truffle to elevate it. 
It was a superb dish, I left the plate clean and enjoyed the accompaniment of a full-bodied Californian pinot noir. After this my expectations were high for dessert, however a fairly perfunctory mille-feuille was a slight let down.
East London is home to some of London's best nightclubs, from XOYO in Old Street to Village Underground in Shoreditch, but after the unctuous shortrib all I wanted to do was don my hotel robes and dissolve into the mammoth bed. 
After a good night's sleep - shielded from the noise of Liverpool Street station - I was excited to try the hotel's breakfast. Everyone has an element of luxury they love about a hotel stay, for some, it's the soft bed and robes, for others, it's the room service, while for me, I always look forward to the breakfast.
And Andaz Liverpool Street's brekkie quickly entered legendary status, alongside the epic buffet of Spanish delicacies at the Parador in Aiguablava on the Costa Brava and the fry-up that was brought to our tent in a downpour on an Isle of Wight camping trip.
For those wanting a full English, there were crisp hash browns, soft mushrooms sautéed in rosemary and perfectly runny scrambled eggs. Guests can get fried or poached eggs prepared by chefs, however the buffet was enough for me - I just kept going back.
Also available was fresh fruit, French yoghurt, charcuterie, cheese and pastries. For those with a sweet tooth, there was a slab of oozing organic honeycomb. It was one of the best breakfasts I've had in London, and rounded off an excellent staycation.
LondonWorld enjoyed a complimentary stay at Andaz Liverpool Street as part of the Summer Campaign which runs until 3 September. These offers include a £50 dining credit voucher, a complimentary breakfast, double points for Hyatt members and 20% off.