Time Out has released its list of the world's coolest neighbourhoods, with one area in London making the cut.
Over the last few years, people have been spending more time than ever closer to home as the chance to travel has been lessened by the Coronavirus pandemic.
Being 'cool' is subjective but Time Out polled 20,000 city-dwellers and grilled local experts to rank the greatest places for fun, food, culture and community to compile this list.
On what makes an area 'cool' Time Out said "They're areas with accessible, cutting-edge culture and nightlife; brilliant and affordable food and drink; lively street life and big community vibes."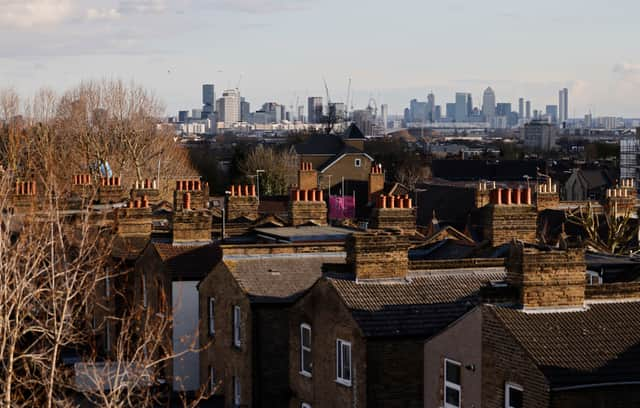 Which area of London made this list?
Despite boasting 33 boroughs, each coming with glorious views of the London skyline and a whole host of bars and clubs, only one area of the capital makes the list.
That area is Walthamstow.
On Walthamstow, Time Out said: "If you're from London, Walthamstow has a bit of a rep. It's where all your friends moved five years ago: the place with more prams than people, where the streets are awash with hoppy IPAs, sourdough pizza and obnoxiously expensive house plants.
"But this isn't just where people priced out of Hackney go to have kids: there's loads to do, tons of nice people call it home, and it's an actual creative hub, a place where stuff gets made.
"Over on Blackhorse Lane you've got the formidable Blackhorse Workshop, home to some of the city's most creative folk, and the climbing wall-meets-yoga studio-meets-co-working space Yonder.
"On the other side of the neighbourhood there's God's Own Junkyard, the neon-sign warehouse that's a major local attraction, and right next door the Wildcard and Pillars breweries, beer and cider taproom The Real Ale Co and artisanal gin-makers Mother's Ruin.
"Local stadium Wadham Lodge is home to mighty non-league football team Walthamstow FC, making pitchside craft beer an attractive proposition. Finally, you've got a new comedy-centric theatre – Soho Theatre Walthamstow – opening in the old Granada cinema next year. And what's cooler than a theatre? Nothing, that's what.
"The perfect day Blackhorse Studios café is a lovely place to start the day. Swerve, if you like, the very popular William Morris Gallery and check out instead the Vestry House Museum of local history. Cineastes will want to check out the Empire Cinema, which not only shows a great selection of Walthamstow-friendly arthouse and foreign films, but is also relatively cheap.
"Meanwhile the lovely Etles Uyghur is a great opportunity to properly get to know one of China's lesser-known (in London, anyway) regional cuisines.
"And no evening in Walthamstow is complete without a visit to the beer-and-pizza-powered Blackhorse Beer Mile."
What is the full Time Out list of cool neighbourhoods?
51 - Versailles, Puerto Vallarta, Mexico
50 - Festac Town, Lagos, Nigeria
49 - Stoneybatter, Dublin, Ireland
48 - Moda, Istanbul, Turkey
47 - Fortitude Valley, Brisbane, Australia
46 - Thonglor, Bangkok, Thailand
45 - Bandra West, Mumbai, India
44 - Haut-Marais, Paris, France
43 - Kingsland, Auckland, New Zealand
42 - Ubud, Bali, Indonesia
41 - Barrio Escalante, San Jose, Costa Rica
40 - Santurce, San Juan, Puerto Rico
39 - Pagrati, Athens, Greece
38 - Sea Point, Cape Town, South Africa
37 - Ximending, Taipei, Taiwan
36 - Dogpatch, San Francisco, USA35 - Kelham Island, Sheffield, England
34 - Chacarita, Buenos Aires, Argentina
33 - Marrickville, Sydney, Australia
32 - Noord, Amsterdam, Netherlands
31 - Letna, Prague, Czech Republic
30 - Northern Quarter, Manchester, England
29 - Coconut Grove, Miami, USA
28 - Kilimani, Nairobi, Kenya
27 - Fitzroy, Melbourne, Australia
26 - Levinsky, Tel Aviv, Israel
25 - West End, Vancouver, Canada
24 - Vesterbro, Copenhagen, Denmark
23 - Barrio de las Letras, Madrid, Spain
21 - Silver Lake, Los Angeles, USA
20 - Riona Sanita, Naples, Italy
19 - Little India, Singapore
18 - Sants, Barcelona, Spain
17 - Walthamstow, London, England
16 - Avondale, Chicago, USA15 - Neukolln, Berlin, Germany
14 - San Isidro, Havana, Cuba
13 - Vila Madalena, São Paulo, Brazil
12 - Dundas West, Toronto, Canada
11 - Shawlands, Glasgow, Scotland
10 - Cours Julien, Marseille, France
9 - Barrio Yungay, Santiago, Chile
8 - Cliftonville, Margate, England
7 - Shimokitazawa, Tokyo, Japan
6 - Barrio Logan, San Diego, USA
5 - Mile End, Montreal, Canada
4 - Ridgewood, New York City, USA
3 - Wat Bo Village, Siem Reap, Cambodia
2 - Cais do Sodre, Lisbon, Portugal
1 - Colonia Americana, Guadalajara, Mexico
To view the full list of the world's coolest neighbourhoods, visit the Time Out website.